H1B Visa mess between India and US and after effects
Tuesday - June 25, 2019 12:24 pm ,
Category : WTN SPECIAL
---
WTN- A large numbers of Indian professionals from various sectors are working in different countries and play a crucial role. Major populations of those professionals are associated in countries like UK, Canada, Middle-East, Australia, Singapore and specially in Unites States of America. But every time controversies relates with H1B visa of USA by changing policies of different federal Governments in US. So let's elaborate the entire mess related with H1B Visa and after effects to Indian professionals:
What is H1B Visa?
H1B Visa is a kind of temporary non-immigrant US work visa which can be used by any US employers/ Companies to hire skilled workers of foreign countries. If any professional want to get an H1B visa he must be on the payroll of the company based in America. Apart from this US issue some other non-immigrant work visas like L1A and L1B visas. Visas petition for both L1 A and B can be filed by the parent, affiliate or the branch of a foreign company where the person has worked at least for one year in the preceding three years in the capacity of manager, executive or special knowledge work. As most of the employers are not fulfilling the eligibility to fulfill the norms of L1 visas results the H1B visas most popular among employers.
Real issue behind H1B Visa Controvercy?
The popularity of H1B creates difficulty for professionals as the US government paint it as a political scenario and explains that foreign workers encroaching the jobs of local residents of US. Current US President Donald Trump policies of nation first are clearly opposing H1B visas for foreigners specially Indian professionals. In this regards US government introduced a bill this year proposing an increase the minimum wage limit under the H1B visa to US$130,000 from the current US$60,000. Which clearly indicated the motive to prevent outsiders in a huge number because in current scenario nearly 3% of the H1B visa holders get remunerations of USD1,30,000 or above. Thus the new rule amendment will virtually close the skilled job market for the Indian techies.
Clearly this amendment will create hurdle for Indian professionals to get easy access to work in US and this preventive planned measure of US president could create a trouble for Indian companies too. This is nothing but a implementation of electoral promise of Donald Trump during his campaign with his slogan 'Buy American Hire American'. He wants to give priority and job security for US citizens despite most of the US based companies are running their businesses with major dependencies on Indian professionals.
The new visa policy will allow the applicant with highest wages and skills so number of H-1B visas issued may also be reduced due to target priority given to hire Americans first. Additionally US Labour Secretary has proposed to Indian IT companies for increasing the minimum salary structure of foreign workers working on H-1B visas from the existing US$60,000 to at least US$80,000.
Who will suffer?

Every year, Indian tech firms applies nearly 85,000 temporary H1B visas which was issued through a random lottery by the US Citizenship and Immigration Services, allowing US companies to employ foreign workers in specialty occupations. Previous year's data shows that nearly 70% of the all beneficiaries of H1B visa programme are Indians. Strict amendment in H1B visa procedures not only affects India but US companies will also face the severe troubles.
As per the current scenario most of the demand of skilled workforce from US based firms are fulfill by outsiders so may be companies may get some workforce at local level but this will be much less than what is required. This impact and lack of availability surely increased the hiring cost. Current large supplies of technologists from India maintain the technology wages in the US from steeping too high, despite of high demand in the current technological boom. A different angle of adverse effect may also grab US based companies due to less availability of trained professional will reduce productivity output of such companies which could make them economically less competitive in the market where cut throat market competition always ready to swallow non performers. – Window To News
RELATED NEWS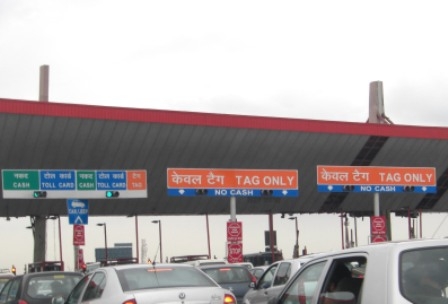 October 16th, 2019
October 16th, 2019
October 16th, 2019