International Day against Drug Abuse
Thursday - June 27, 2019 10:07 am ,
Category : WTN SPECIAL
---
Need of specialized doctors and rehabilitation centers to handle the Drug Abuse

JUNE 27 (WTN) – The International Day against Drug Abuse and Illicit Trafficking is a United Nations International Day against drug abuse and the illegal drug trade. It is observed annually on 26 June, since 1989 to promote de-addiction and raise awareness on its negative and dangerous effects. Drug abuse in the youth is a silent social crisis that is ruining thousands of young lives every year. It is a global crisis but in India the situation is worse because it is a vast country with poor monitoring mechanism. Drug abusers are hard to locate and hence early intervention and treatment are often missed.

We also lack ample number of specialized doctors, clinics, caregivers and rehabilitation centers to handle the crisis effectively. As a result, often those addicted to substance abuse are not even identified. For fear of social ostracizing, the abusers don't come out to admit their addiction. Therefore correction remains a far cry. It is only after it gets too late that medical help reaches them. There is lack of awareness also among parents and guardians to locate the changes in habits in their wards that point towards some disruptive activity. Those into drug abuse show abrasive behavior, prefer loneliness, sleep at odd times, show changed eating habits as some of the primary signs.

Early intervention is the best treatment for drug abuse but most victims don't find early intervention near hand and the addiction only intensifies. Young boys usually get into the habit in mid or late school years or college time. What starts as experiment and a fun time gradually gets fixated as something one cannot live without. There are organized drug cartels working on the sly to push narcotics in the young so that they have a strong and lasting market. Drug can be circulated in the system through cigarettes or betel leaves, by mixing them in mouth fresheners, cold drinks, alcohol or even tea and medicine.

There is huge money involved in the drug market, which spans international boundaries and though peddling or drug abuse is seen as a heinous crime, with the strictest international and domestic laws in place, the powers to be are not always proactive in nabbing the kingpins, who work in collusion with the police and officials. India is a vulnerable country and she has been made one of the hubs of international drug racketeers. We are short of police personnel adept in tracking and handling peddlers. They are not sensitized well enough to treat victims with consideration either, which makes it further difficult to track and rehabilitate them. We have legal loopholes too and a tardy legal process that emboldens the wrongdoers. We also have corruption, illiteracy and poverty to add to the woes. We need better surveillance and quick remand of the guilty. We need to spruce up our logistics so that monitoring and nabbing of culprits is easy. We also need better education and awareness. We need to bring the subject out of the closet.

There is no point shying away from discussing it in the family. The family is the sheet anchor of every youngster, followed by the school. Parents need to be supportive and careful. They need guidance and sensitization because it is a delicate subject and puts everyone through difficult times. Drug rehabilitation centers, with qualified and experienced experts must be opened in every district headquarters. A one-stop solution centre if opened in every district headquarter can prove a great boon for drug abusers. Teachers must be guided to talk about the ill effects of drugs and the social implications of such a habit with their students and follow their habits to locate for any chance possibilities of drug abuse.

Youth is a vulnerable age and it is very easy for vested interests to trap them. For the very same reason, it is also easy to wean them away from bad habits by proper guidance and positive involvement. It is not easy to control the infusion of drugs in society the way it has seeped in, but with concerted, unified, honest and sustained efforts we can certainly mitigate the problem and save several lives from getting deluded into the dark world.
RELATED NEWS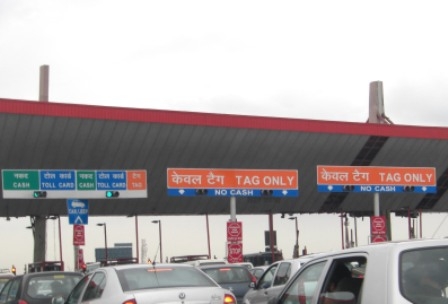 October 16th, 2019
October 16th, 2019
October 16th, 2019