Organic farming needs impetus
Wednesday - July 31, 2019 10:13 am ,
Category : WTN SPECIAL
---
Various hurdles for the farmer to adopt the organic method of cultivation

JULY 31 (WTN) – Though, the government is keen on promoting organic farming to improve the degrading soil quality, enhance crop production and increase farmers' income, there are various hurdles the farmer adopting the organic method of cultivation face. They are not getting the premium price for their products and their input costs are proving much higher than the returns.

There is a clear lack of government policy in labeling and testing of organic products that mars the prospects and their marketing potential. There is no decided way to distinguish an organic product from a conventional one and thus spuriousness creeps in as quality control measures are not in place. Also, the supply chain is not that developed or well integrated that leaves many farmers in the margins, which from their remote locations cannot access the markets and their products suffer.

Often middlemen, who facilitate their linkage with the market, gulp the lion's share of the profit, thereby de-motivating the farmer. Also with conventional products and organic ones stored or shipped together, there is always a risk of cross-contamination. There are not adequate facilities for their safe and separate transference. There is lack of pack houses and refrigerated vehicles to carry these products over long distances. There are also bindings on export of organic products by farmers.

Over 100 countries in the world follow the Participatory Guarantee System (PGS) – a self certification process for exporting their products. But in India the stipulation is to get a third-party certification for export, which deters farmers and delays the process. A good opportunity to earn is missed. Again, most government doles and subsidies are directed towards conventional chemical-based farming, while organic farmers are treated as stepsons with poor funding models.

In many states the budget for organic farming is not even 2 per cent. A conventional farmer shifting to organic farming initially has a lower yield due to sudden withdrawal of chemical inputs and the government has hardly any scheme to lessen the farmer's burden by sharing his investment costs. Third party certification and lab tests also are costly affairs which the farmer has to bear.

What further disheartens the farmer is the fact that in India we are short of good quality organic inputs. There are various spurious seeds and fertilizers in the market which are passed on as original. Poor input material will naturally lead to yield loss. The actual availability of good quality organic material is much below what is needed. We are also short of adequate R&D facilities in organic farming and inadequate knowledge cripples farmers from doing better.

They lag in the international market as product quality suffers for want of the latest technologies. Organic is the way to go because the pace at which contamination of food products is growing and the frequency with which pests are getting immune to chemical pesticides, we cannot sustain the current form of cultivation for long. The government needs to aggressively promote organic farming by allocating adequate resources and spending more on research and logistics.
RELATED NEWS
November 18th, 2019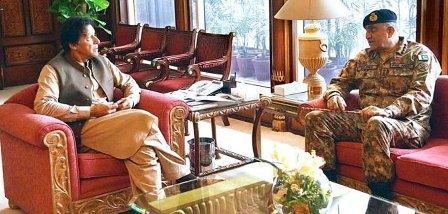 November 18th, 2019
November 18th, 2019