Self defense training must be mandated in schools
Wednesday - July 31, 2019 10:25 am ,
Category : WTN SPECIAL
---
Girls need to stand up and fight!

JULY 31 (WTN) – Knowledge of self defense techniques is a big boon for girls, especially working girls and hostellers who are away from their people and community in unknown spaces. Given the general situation of society, especially in the urban space and during night times, or secluded places, it is important for every young girl and boy too to learn some basic techniques to ward off dangers from unknown or aggressive people who have ulterior or unsavory motives.

Since girls are especially vulnerable, their learning of defensive techniques holds greater importance which can come in handy in keeping away unwanted elements from intruding in their personal space. There will always be men around lurking for opportunities to tease or disturb womenfolk in all walks of life and hence readiness is all. If more and more girls are equipped with some martial arts techniques, there will be a general message across the board that it is no longer safe to mess with girls and eve-tease on the streets.

Fortunately, there are multiple training options available these days for girls to train in some of the best defensive techniques. Several schools and colleges are providing this facility as an option for interested students. Apart from NGOs, there are several private institutes by martial art experts or ex-servicemen in almost every city where girls can get the needed training and even the costs for such trainings don't burn a hole in the pocket.

Once trained, girls get a world of confidence to face social difficulties with ease since they are armed with an unassailable attribute. Parents need to be aware and supportive of their girls to take a basic training early in life. It is not only a tool against possible dangers but also a good mental and physical exercise in itself.

Indian girls are already starved of opportunities for physical development through games and exercise and martial arts training serves two purposes at one go. Schools and colleges too should encourage girls to take up some self defense program for strength and safety. It should rather be mandated in education institutes to include at least a basic program on self defense technique, especially for girls.

It doesn't take much to have such an arrangement in place. With rising crimes against woman, martial arts and self defense tricks are an essentiality which women should go out and embrace because it is a lifetime's security they would be buying by investing a little of their time and money. It needs the right willingness and a grip on the whole social perspective that will propel women to consider the seriousness of threat they face in isolation and the easy ways by which they could deal with them.

There must be more awareness programs on the issue so that more and more young girls care encouraged to come and know of the importance of learning the special ways to bring rowdy elements on track. We can have a safer society once our girls are stronger, retaliating and reflexive in the face of exigencies rather than being meekly submissive and helpless. They need to stand up and fight!
RELATED NEWS
November 18th, 2019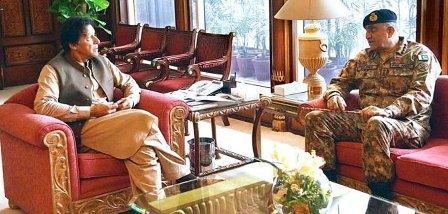 November 18th, 2019
November 18th, 2019