What you think now to be typed automatically!
Thursday - August 1, 2019 4:14 pm ,
Category : WTN SPECIAL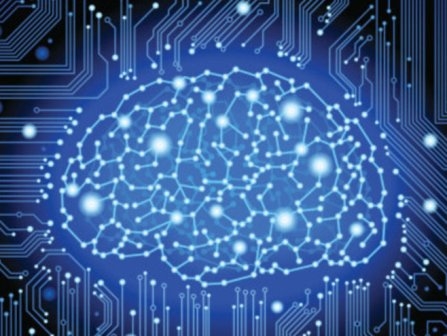 ---
Scientists trying to decode brain signals

AUG 01 (WTN) – Had anyone ever imagined that humans could fly in the air, people sitting away could talk to one other, or if they were in any corner of the world could watch any event live in a box (TV) near about 200 years ago. Years ago all these works were fictitious, but today all these works are possible and all these have been possible due to science. Scientists believe that all inventions invented by the human have been possible due to the human brain so far. Many scientists believe that even more such inventions will come from the mind of a human thereby the human civilization will change much.

As you know that the typing on a mobile or computer by hands is a common thing. And now the voice writer software has been launched i.e. you speak and the software will type whatever you say. But if we tell you that a technology is soon to be launched now, with its help whatever you think, it will automatically be typed. So by reading this, you must have really wondered what exactly any such technology can be? What is this whole case? Let's tell you in detail.

Actually, Facebook is going to present a technology, with its help whatever you think, it will be automatically typed. According to the information, Facebook is about to launch the brain-reading computer to the world soon. The company presented this unprecedented idea to everyone in the developer conference in 2017. About this, the Facebook Company says that it has achieved tremendous success in launching this idea to reality. The Facebook Company says that it is going to develop a different device, with the help of which people will think it will be typed without typing manually.

For your information, let you know that Facebook Reality Labs is working closely with the researchers of the University of California on this technology. Researchers on this whole project are decoding on the screen with the brain using the brain-computer interface directly on the screen. Researchers are working with three patients, who are undergoing treatment for epilepsy for this study.

According to the information, the researchers will take about one year to test this technology. However, Facebook has made it clear that consumers may have to wait for this technology right now. The Facebook Company has also said that there is still a lot of work to do in this technology, and it can't be said with the claim that this technology is completely dependable.

There is not only the Facebook Company which is working on decoding brain signals technology. Earlier Tesla had said in the Neuralink event that the company would start Human Trial on this technology before the end of 2020. Now it's important to see which company firstly presents the technology in which the signals of the brain to be decoded.

Well, when this technology comes in use only level discussions on its properties will be discussed. But it is being said that the use of such technology can have negative effects on the human brain. That's why, because there are considerable considerations in the brain at one time and there is no limit to these thoughts. In such a case, if the brain was emphasized and there was a device installed in it, causing harmful rays, it could prove very dangerous for the human brain.
RELATED NEWS
November 16th, 2019
November 16th, 2019
November 15th, 2019