Know why Union Territories formed in India?
Monday - August 5, 2019 4:20 pm ,
Category : WTN SPECIAL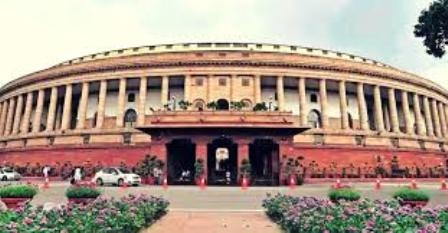 ---
Jammu and Kashmir and Ladakh to be the two 'new' union territories of the country

AUG 05 (WTN) - As you know that according to the Indian Constitution, our country India is a union of the states. As you know there are 29 states and 7 union territories in India at present, but now India will have 9 union territories. This is because now Jammu and Kashmir and Ladakh have also been declared as Union Territories. Taking a historic decision, the Modi Government has announced not to implement all the sections of Article 370 of the Constitution in the state of Jammu and Kashmir. At the same time, the Modi Government has also introduced the State Reorganization Bill, which has divided the state of Jammu and Kashmir into two parts.

Now Ladakh will be separated from Jammu and Kashmir and a new Union Territory will be formed, where there will be no Assembly. Right now, Jammu and Kashmir will also be a Union Territory, but there will be assembly here. While the Lieutenant Governor will be appointed in Ladakh, the Governor will be appointed in Jammu and Kashmir. That is, there will be no more 7 but 9 Union Territories in India. These Union Territories will be; Andaman and Nicobar Islands, Delhi, Puducherry, Daman and Diu, Dadar Nagar Haveli, Lakshadweep, Chandigarh, Jammu and Kashmir and Ladakh.

Let's tell you what ultimately the Union territories are. Indeed, the Union Territory is a sub-national administrative unit of the federal administrative structure of India. As you know, the states of India have their own elected governments, but the Union Territories are directly or indirectly ruled by the Government of India. According to the Constitution, the President of India nominates a Government Administrator or Lieutenant Governor of each Union Territory.

This question must have arisen in your mind that why the Union Territories have been formed in India after all? Actually, there is no clear reason for this, but there are many reasons behind this. There are some important reasons like small area size, low population, culture importance, administrative importance or being sensitive from strategic point of view etc.

If it is studied in the Union Territories of India, then it is clear that for some different reasons some areas in India have been given the status of Union Territory. First of all take the example of Delhi. The area of Delhi state is not so large that it can be given full state status, so it has been given the Union Territory status. However, Delhi is an exception, because the population of Delhi is much higher than the rest of the Union Territory, so the assembly has been formed here. Now that there will be an additional burden on the public exchequer to set up a separate assembly in the other Union Territories and running the ministerial council, it is therefore governed by the Center.

Talking about Chandigarh, let us tell you that the state of Haryana came into existence on November 1, 1966, but the administrative importance of Chandigarh was so much that none of it was willing to leave both Punjab and Haryana. In such a situation, the then Central Government declared Chandigarh as a Union Territory, and declared it as the capital of both Punjab and Haryana.

As you know, Lakshadweep and Andaman Nicobar are two areas which are located far away from the mainland India. Strategically, both of these areas are very important for India, but in both these areas, it is not easy to operate a separate state by forming the assembly. But it is easy to govern there directly through the central government and it is also very important strategically. In case of emergency, the Indian Government can take any action there, but in a state the Government can't do so. Similarly, Daman and Diu, Dadar Nagar Haveli and Puducherry have also been formed the union territories for different reasons.
RELATED NEWS
November 16th, 2019
November 16th, 2019
November 15th, 2019