Kumar Sanu Talks about the Music Industry
Sunday - February 26, 2017 12:00 am ,
Category : BHOPAL
---
The favourite of the 90's, the melodious Kumar Sanu was in Bhopal on Saturday for performing at the Bhojpur fest, during his interaction he spoke about his various experiences in the film industry in the past few decades.
Kedarnath Bhattacharya, better known as Kumar Sanu talked about how he got the name Kumar Sanu. Kumar Sanu started his playback career in 1986 with a Bangladeshi film Tin Kanya, In 1987, music director and singer Jagjit Singh offered Sanu the chance to sing in the Hindi film Aandhiyan, which was released in 1990.
Due to curiosity, we also asked him as to why he hasn't appeared as a judge in any of the reality shows that are telecasted on the small screen, to that he said, "Most of the reality shows are not real, they are scripted, If the producers are ready to take the judge's verdict as final then I do not mind being a judge but mostly these shows use SMS voting which is easily manipulated."
"Rap songs are not songs but poems where lines end with rhyming words, you can't call it a song, I would definitely rap if I find the lines meaningful, nowadays rap is meaningless," Says Kumar Sanu on his idea of rap songs.
Quite a lot of interesting talks which you could enjoy in the video footage. Keep us posted. -WTN
RELATED NEWS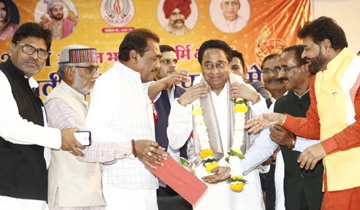 February 26th, 2020
February 26th, 2020
February 25th, 2020