Rosy Mulled Orange Punches
Thursday - January 2, 2020 2:54 pm ,
Category : DRINKS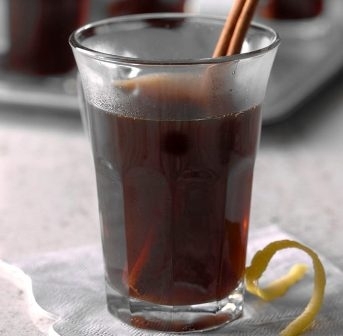 ---

Ingredient:
Syrup
2 cups water
1 cup sugar
1 tsp whole cloves
1 tsp whole allspice
2 cinnamon sticks
1 lemon, sliced
1 orange, sliced

Non- Alcoholic Punch
1 1/2 quarts (6 cups) raspberry-cranberry drink

Alcoholic Punch
2 (750 ml) bottles (6 cups) dry red wine

Method:

In small saucepan, combine all syrup ingredients; mix well. Cook over medium heat until mixture comes to a boil, stirring constantly. Reduce heat; simmer 10 minutes.

Strain syrup. Cool slightly. Refrigerate syrup at least 3 hours or until serving time.

At serving time, place half of prepared syrup (about 1 1/4 cups) in each of 2 large saucepans. To one add raspberry-cranberry drink. To the other add wine. Simmer each over low heat until thoroughly heated. Serve hot with cinnamon sticks and citrus twists, if desired.

RELATED NEWS
January 16th, 2020
January 4th, 2020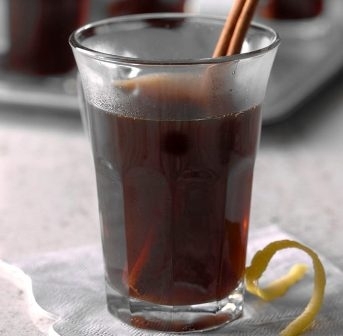 January 2nd, 2020