Afghan govt rejects Taliban's violence reduction offer
Friday - January 17, 2020 11:46 am ,
Category : WORLD
Kabul, Jan 17 (IANS) The Afghan government has rejected the Taliban's offer of a seven-day reduction of violence in the war-torn country on the condition that a peace deal with the US was signed, saying it was "unacceptable" and insisted that the insurgent group must agree to a ceasefire before engaging in intra-Afghan talks.
While announcing the government's decision on Thursday, Salam Rahimi, the State Minister for Peace Affairs, also said that no tangible result was achieved from the US efforts for the Afghan peace process over the past one year, TOLO News said in a report.
Rahimi further said that the Afghan government has finalized the peace negotiations team to meet with the Taliban.
"We are completely ready... Preparatory work has been done and our delegation is ready," said Rahimi.
"On the issue of reduction in violence, I must say that no one supports this," he added.
Rahimi's statement came after it Taliban leader Mullah Hibatullah Akhundzada agreed to a seven-day reduction of violence in Afghanistan on the condition that a peace deal with the US was signed.
The Taliban leadersaid that the reduction of violence in major cities of Afghanistan will be implemented once the US signs the peace deal, which must include a plan for the withdrawal of foreign forces, TOLO News reported citing informed sources as saying on Wednesday.
According to the sources, if the reduction of violence was implemented, the Taliban would not attack cities, launch suicide attacks or block major highways.
Meanwhile, sources familiar with the US-Taliban talks in Doha have said that the American delegation will travel to Kabul once they receive the proposal for reduction in violence from the Taliban.
In Kabul, the US delegation will hold talks with the Afghan political leaders.
Marathon talks initiated between the US and the Taliban in October 2018 in Doha to find a negotiated settlement for Afghanistan's lingering crisis, broke down in September following a Taliban-linked car bomb that killed 10 people including an American soldier in Kabul.
The talks resumed on December 7, 2019 but was again suspended in the wake of the Bagram attack.
--IANS ksk/
RELATED NEWS
February 18th, 2020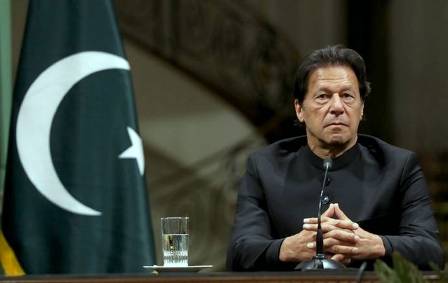 February 18th, 2020
February 18th, 2020