If you be unaware, then you can also be a victim of forgery through FASTag
Tuesday - January 21, 2020 1:56 pm ,
Category : WTN SPECIAL
---
The bank account can be empty if not being alert while using FASTag

JAN 21 (WTN) - As you may know, FASTag is now being used for toll tax payment on the toll plaza on the National Highway. The government is trying to accomplish several goals simultaneously through FASTag. The government claims that passengers will not have to stop at the toll plaza using FASTag, which will save them valuable time. At the same time, the government claims that fuel will be saved by not stopping the vehicles for toll tax payment at the toll plaza, and pollution will also be reduced due to non-stop of vehicles.

That is, in a way, FASTag is for the convenience of the passengers, and the use of FASTag is also beneficial for the government. But if you have installed FASTag in your vehicle, then for your information, let you know that you need to be careful. Actually, now the fraudsters have found a new way to cheat people through FASTag. After reading this, you must have thought that how can fraudsters cheat someone through FASTag? What is this whole matter; let us tell you in detail about it.

For your information, let us know that through FASTag, fraudsters are cheating people in a very professional manner. Actually, fraudsters are trying to withdraw money from bank accounts through UPI under the pretext of registering FASTag, helping to fix FASTag service, or then doing FASTag service check. Let us know that the first incident of such a forgery was officially revealed recently.

In fact, a Bangalore-based person was cheated by a fraudster as fraudster threw Rs 50,000 from his bank account through FASTag. According to the information, the victim had complained to a private bank about his FASTag not working properly. Following a complaint at the bank, a so-called customer service officer made a call to the victim on his mobile phone. In this call, the fake person asked the victim to fill an online form, asking him to help fix the FASTag.

During this entire process, the fraudster took his UPI PIN from the victim on the pretext of fixing the FASTag problem and its online registration process. According to the victim, the caller had sent him a link via an SMS. After opening this link, the FASTag form of the concerned bank was opened in which details like his name, registered mobile number, and UPI PIN were sought from the victim. The victim was then asked for a one-time password (OTP) on his mobile phone, which he gave to the person making the call. Shortly after giving the password, Rs 50,000 was deducted from the victim's bank account.

So you have known how someone can fool you in the name of FASTag service and empty your bank account. Therefore, we advise you to never share your UPI PIN or any password from the bank with anyone. At the same time, tell that you do not have to provide any password or online banking details for FASTag registration or if it does not work correctly.

If your FASTag is not working properly then for this you can use the MyFASTag app or then go to the nearest branch of the bank from which you have taken FASTag and file your complaint. Never, no bank registers FASTag through the phone call nor does it fix the FASTag service through the phone call if it does not work properly. If you get any call related to FASTag registration or fixing FASTag service, disconnect such call immediately and report it to the bank from where you bought FASTag. Remember, you can avoid being a victim of forgery with your caution.
RELATED NEWS
February 27th, 2020
February 27th, 2020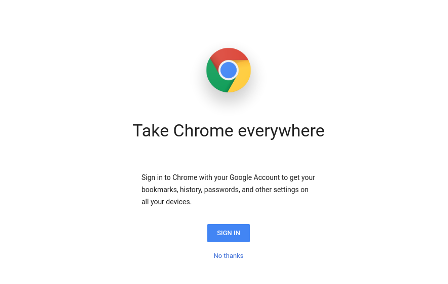 February 27th, 2020