Dialysis Facility in all District Hospitals of State
---
MoS Sharad Jain Chairs Advisory Committee's Meeting
Bhopal:
Dialysis facility has been started in all 51 district hospitals of the state. Dialysis is performed on about 52 thousand patients. The facility is being provided to BPL patients free of cost whereas a sum of Rs. 500 is being charged from APL patients. Free publicity is being undertaken and free consultation is being provided with cooperation of Dialysis Clinic Novo-Nordisk Education Foundation Bengaluru in 46 districts and Novartis Company –Mumbai in 4 districts. Minister of State for Public Health and Family Welfare Sharad Jain gave this information in a meeting of Advisory Committee of the department. MLAs Mukesh Nayak, Smt. Yogita Navalsingh Borkar, Smt. Anita Sunil Nayak and Sunil Kumar Tiwari were present in the meeting.
Jain further informed that 48 free checkup facilities in Government Hospitals, 32 in Civil Hospitals, 16 in Community Health Centers and 5 in Primary Health Centers have been provided. Moreover, 105 staff nurses were trained for chemotherapy treatment in 55 hospitals of 51 districts. 606 Sanjivani and 108 ambulances services are being provided in all the districts. Transport facility in emergency situations were provided to total 9 lakh 25 thousand 995 patients in the current year. A financial assistance from Rs. 25 thousand to Rs. 2 lakh is being given to patients of 21 identified diseases category from Madhya Pradesh Rajya Bimari Sahayta Nidhi.
Moreover, it was informed that newborns to 18 years old children are being benefitted under the Mukhyamantri Bal Hridaya Upchar Yojana. Medical treatment were provided to 2214 children till January 2017 in 2016-17. Under the Mukhyamantri Bal Shravan Yojana, 415 children were benefitted till January 2017.
Similarly, 17 lakh 21 thousand children and 5 lakh 6 thousand pregnant women were benefitted in 2016-17 under State Level Mission Indradhanush. Helath checkup of 3 lakh pregnant women beside 17 lakh women were carried out in 44 thousand village level women health camps in April-May 2016. After the checkup facility of blood transfusion of 150 women, iron sucrose injections to 15 thousand women and antifungal tablets were provided to 3 lakh pregnant women.
Furthermore, it was informed that real time maintenance and monitoring of services being provided by N.M.M. under Anmol Yojana is being carried out through I.T. in health services. Information regarding National Child Health Programme is available on mobile through Chetna App. Rural and Urban institutions of the department are being displayed on G.I.S. map through G.I.S. portal. Also, mobile based monitoring application has been prepared to monitor improvement in nursing services quality.
Online application has been developed for human resources management of health workers under H.R.M.I.S. mobile application.
Principal Secretary Public Health and Family Welfare Smt. Gouri Singh and Commissioner Smt. Pallavi Jain were present in the meeting.-
WTN
RELATED NEWS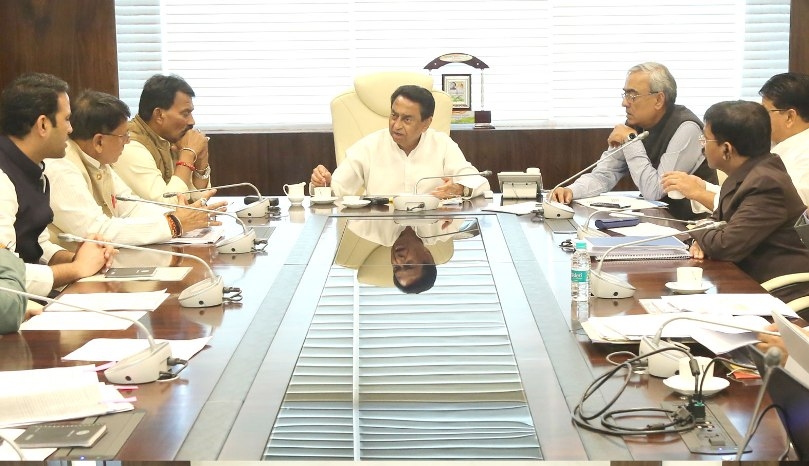 December 6th, 2019
December 5th, 2019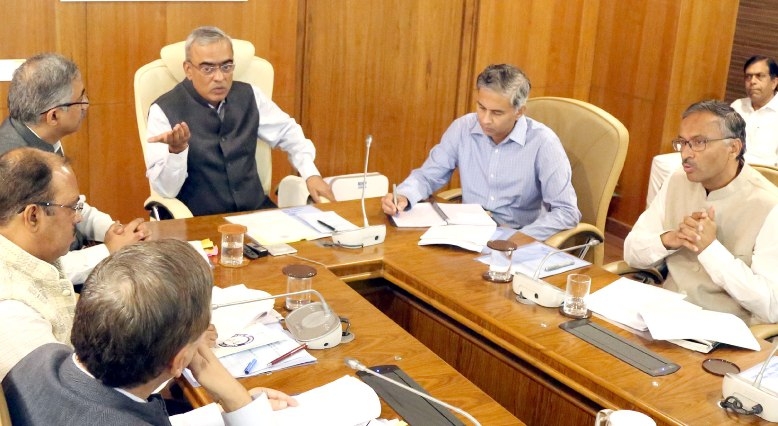 November 29th, 2019