Women Self-Help Groups to be formed to Produce Bio-Fertiliser
---
Animal Husbandry Minister Arya Presides Advisory Committee's Meeting
Bhopal:
Women Self-Help Groups will be formed by the Animal Husbandry department to produce bio-fertilisers from cattle dung and other waste. This decision was taken in a Departmental Advisory Committee meeting held under the Chairmanship of Minister for Animal Husbandry Antar Singh Arya. Good returns can be earned from bio-fertliser production. MLAs Moti Kashyap, Jaisingh Marawi, Dr. Kailash Jatav, Principal Secretary Animal Husbandry Ashvini Rai and Senior Officers were present in the meeting.
It was decided in the meeting that cattle will be sold twice a year only in Gokul Mahotsav to ensure security. It may be mentioned that Gokul Mahotsav was started from October 31, 2016 in the state. The second phase started from March 14 will come to an end on April 14, 2017.
Deliberations on prevention of stray cattle on main roads also took place in the meeting. MLA Kashyap said that these cattle should be prevented from state and national highways conducting a campaign. Dr. Jatav mentioned that radium paint mark should be put on such cattle.
Arya informed that approval has been given by the Union Government to establish two Kamdhenu Centers to upgrade breed of indigenous cows. One center is being constructed in Kiratpur of Hoshangabad district. Cows of 17 breeds were given in the first phase.-
WTN
RELATED NEWS
January 13th, 2020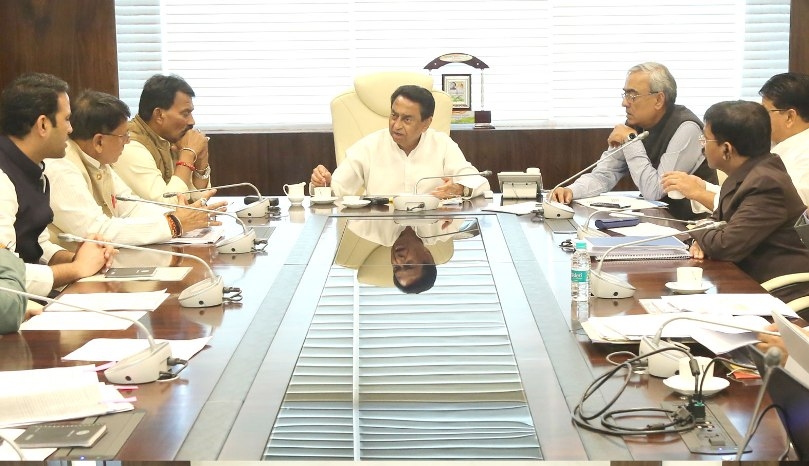 December 6th, 2019
December 5th, 2019