Make Integrated Efforts to Improve Nutritious Food Arrangements -CM Chouhan
---
2 K.G. Soy-Nuggets will be Provided Every Month to Families of Highly Malnourished Children
General Body Meeting of Atal Bihari Bajpai Bal Arogya evam Poshan Mission Held
Bhopal:
Chief Minister Shivraj Singh Chouhan issued directives to bring improvement in nutritious food arrangements in order to eradicate malnutrition. He said that schemes should be accomplished with better coordination of various departments. Chouhan was addressing the General Body Meeting of Atal Bihari Bajpai Bal Arogya Mission here today. Several important decisions were taken in the meeting. Minister for Child and Women Development Smt. Archana Chtnis and Chief Secretary B.P. Singh were present on the occasion.
Chairing the meeting, Chouhan said that there is a need for improvement in nutritious food distribution system. He mentioned that concrete arrangements should be made for implementation of steps taken for health of women and children. He directed the officials to present a proposal for making a law at state level related to fortification of oil, flour and salt distributed through public distribution system. He also gave directives to prepare an action plan to provide 2 k.g. pulse and 2 k.g. gram to the families of highly low weight children through public distribution system.
Decision was taken in the meeting to provide energy dense food for community based management to highly malnourished children of high burden blocks and 2 k.g soy-nugget per month to the families of low weight children. Moreover decision was taken to include Ayush department in the committee of general meeting formed under the Atal Bihari Bajpai Bal Ayog evam Poshan Mission and to provide benefits of livelihood mission to the families of malnourished children establishing coordination between various departments through district collectors.
CM Chouhan gave directives to fill 100 percent posts of project officers and supervisors in high burden blocks of the state and to post them for at least three years at the same place to help schemes reaching at ground level. Officers conducting best works should be awarded. Furthermore, he directed the officials to prepare an action plan for paying special attention on potable water, sanitation and health to bring down malnutrition in the state.
Principal Secretary Women and Child Development J.N. Kansotiya gave information on departmental activities and achievements on the occasion. Additional Chief Secretary Finance A.P. Shrivastava, Principal Secretary Health Smt. Gouri Singh, Principal Secretary Public Health Engineering Manoj Govil, Principal Secretary to CM Ashok Varnval, Secretary Education Smt. Depti Gour Mukherjee, Commissioner Public Relations Anupam rajan, Commissioner Food and Civil Supplies Faiz Ahme Qidwai, Commissioner Women and Child Development Smt. Pushpalata Singh, officers and members were present on the occasion.-
WTN
RELATED NEWS
February 17th, 2020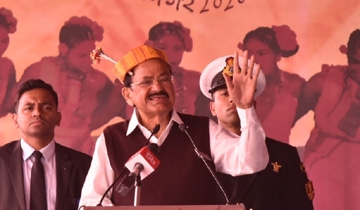 February 15th, 2020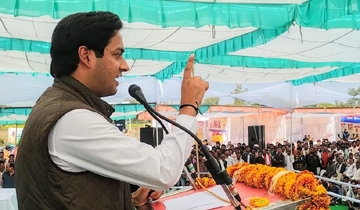 February 12th, 2020