Graduation Ceremony held at People's
Saturday - April 8, 2017 8:55 pm ,
Category : WTN SPECIAL
---
Vishwas Sarang, Minister of State, Madhya Pradesh Government, Cooperative, Bhopal Gas Tragedy Relief and Rehabilitation, Panchayat and Rural Development Department was the Chief Guest for the occasion. Megha Vijaywargia Trustee and Director People's Group, Capt. Ambrish Sharma Director People's Group, I.H. Siddique Project Director People's Group and other dignitaries, faculty members students family and friends were present on the occasion.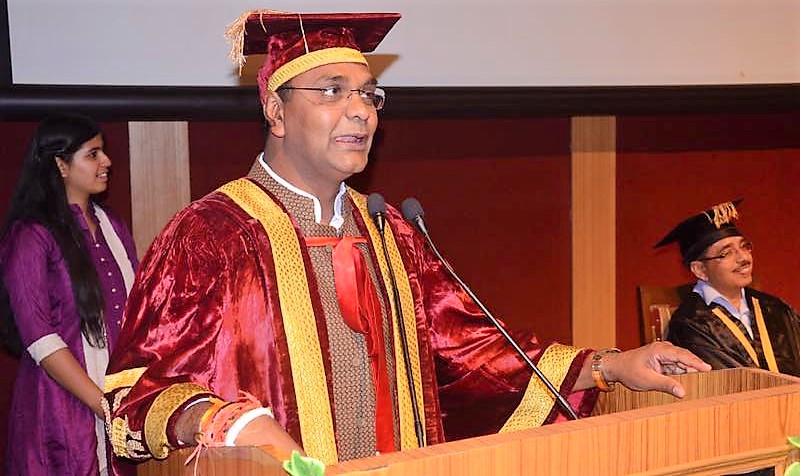 Addressing the fresh Graduates Vishwas Sarang said that he feels inspired to be amidst so many Doctors because of God it is the Doctor who is the saviour. He said that he strongly believes that everything in life is destined and that the new physicians/ students are encouraged to keep a vision which is focused spiritually vibrant full of spontaneity and verve. He said that the work carried out in the national interest is exemplary and universally appreciable so we should aim at doing good work in public and national interest.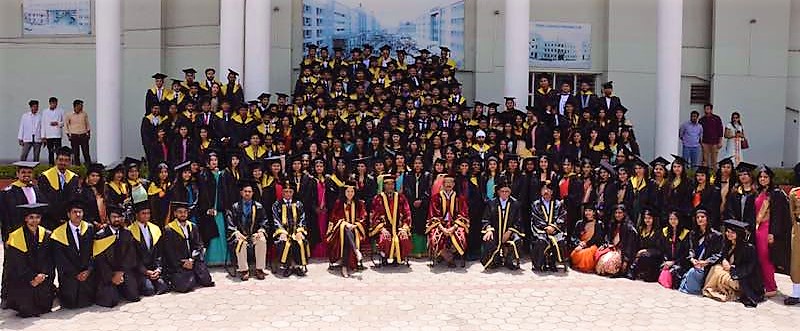 He appreciated the efforts of Megha Vijaywargia Trustee and Director People's Group and thanked her for inviting him in the august company of eminent Doctors. He said that organising coordinating innovative expansion plans for the excellent academic research and medical quality enhancement being done by Megha Vijaywargiya the acceptance, accessibility and disease diagnosis targets set by her are admirable.
Dr MK Mishra, Dean, People's Medical College appreciated the achievements of students of 2011 batch. He said that these students have secured a special position in national and international level competitive examinations and high-level health services. He said that among the new facilities which will be decided in the interest of rural, disabled and gas victims by the Madhya Pradesh government, People's Medical College will make their scientific contributions. People's Medical College is already working to provide maximum benefit to the beneficiaries of these schemes being offered by Madhya Pradesh government. Experts from PCMS are offering facilities, treatment and appropriate consultation on the general health services on marked days of the week at the rural health centre in village Rutua.
Megha Vijaywargiya, Trustee and Director, People's Group informed that in a special campaign of Hon'ble CM for environmental protection People's university is making a humble and active contribution by ensuring student and teacher participation in various environment-related programs.
She congratulated all the students and PCMS team. The program was followed by lunch
RELATED NEWS
July 22nd, 2018
July 22nd, 2018
July 22nd, 2018