Now its time to do something for the country says Akshay Kumar
Sunday - April 9, 2017 12:24 am ,
Category : WTN SPECIAL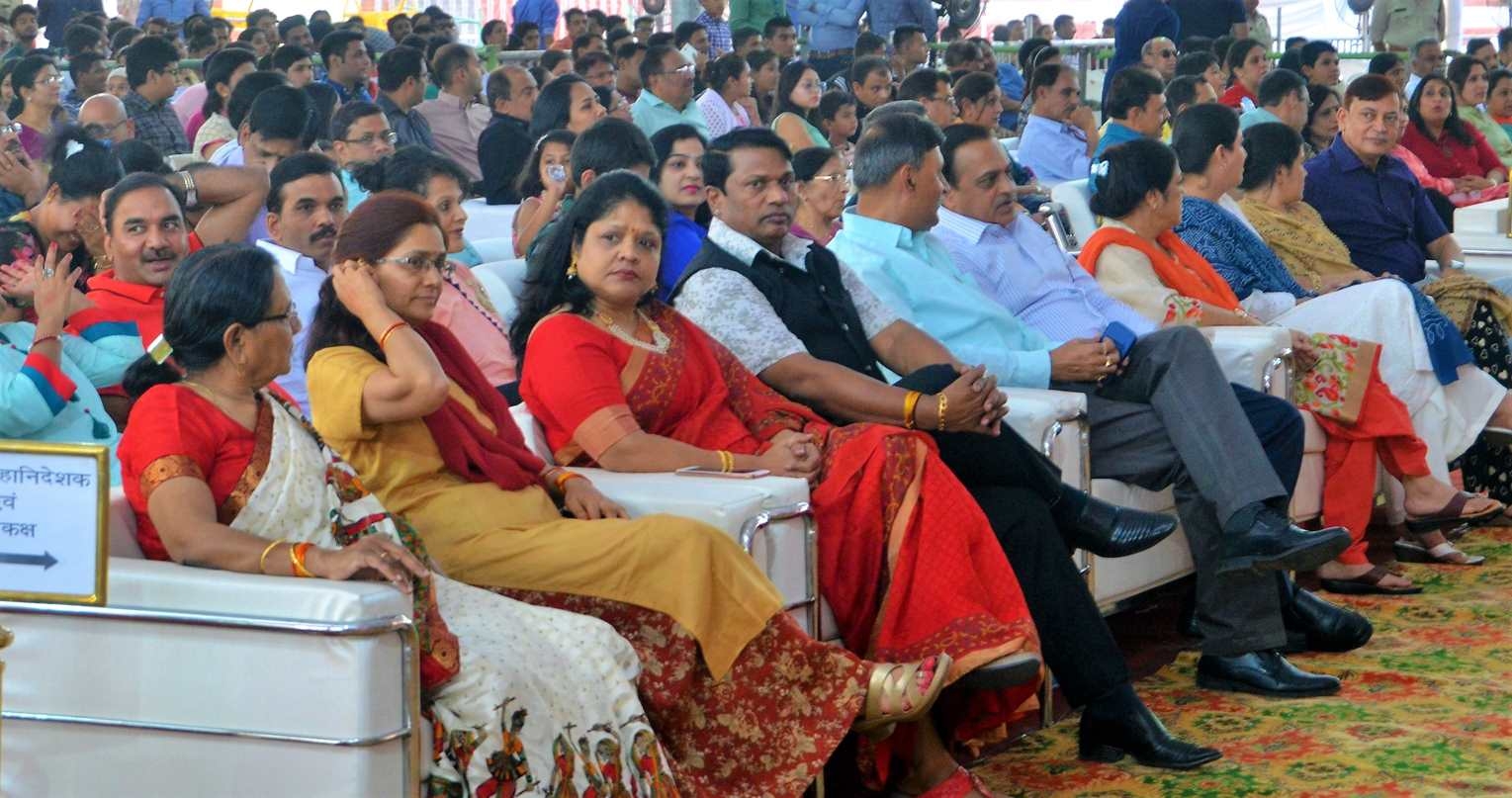 ---
On the last day of the two-day Madhya Pradesh IPS Association annual service meet the association had organised a program at the Laal Parade Ground in Bhopal. IPS officers with their families from all over Madhya Pradesh were present for this meet.
After a refreshing day of fun and frolic at the Peoples World in the morning, everyone reached the Lal Parade Ground for the scheduled ceremony.
Bollywood actor Akshay Kumar was along with renowned singer and composer Kailash Kher present at the
'
Jazbe
Ko Salaam'
program which was organised by the MP IPS Association.
Akshay Kumar is very much influenced by the Indian Army and the Indian Police officers. Akshay, even after having a huge fan following all over the globe for his acting talent is actually a huge fan of the defence and police officers.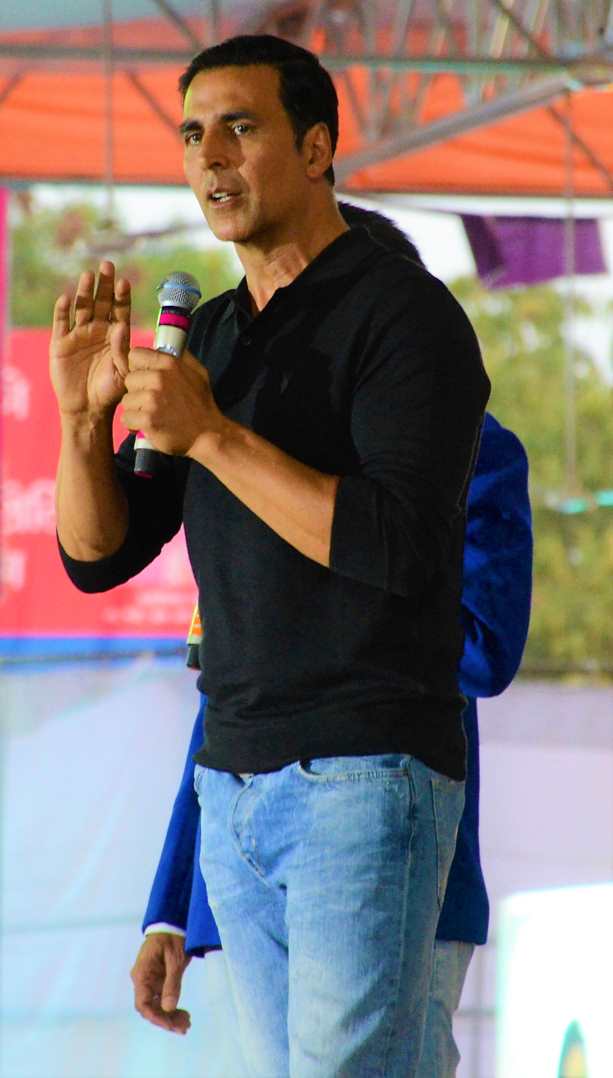 "I never miss a chance to take a selfie with the police or army jawans,"
says Akshay, furthermore he says
"Earlier when my career just started in the film industry, my dream was to just make a lot of money, but now I realise that I have made enough, now I should do something for the country. I involved myself into making films related to patriotism and tomorrow is a big day in my life! Tomorrow an app will launch through which citizens of India could easily give financial assistance to the widows and family members of the soldiers who lost their lives for the country"
he further added
" The app will be having the account numbers of the soldier's family members in which you could transfer whatever amount you wish to give them without letting anyone know"
. He also felicitated a number of police officers for their acts of bravery. He also mentioned that his father was an army officer and that is why he is very much attached to army and police officers. Comedian poet Shailesh Lodha was also present on stage and both had a fun talk with each other.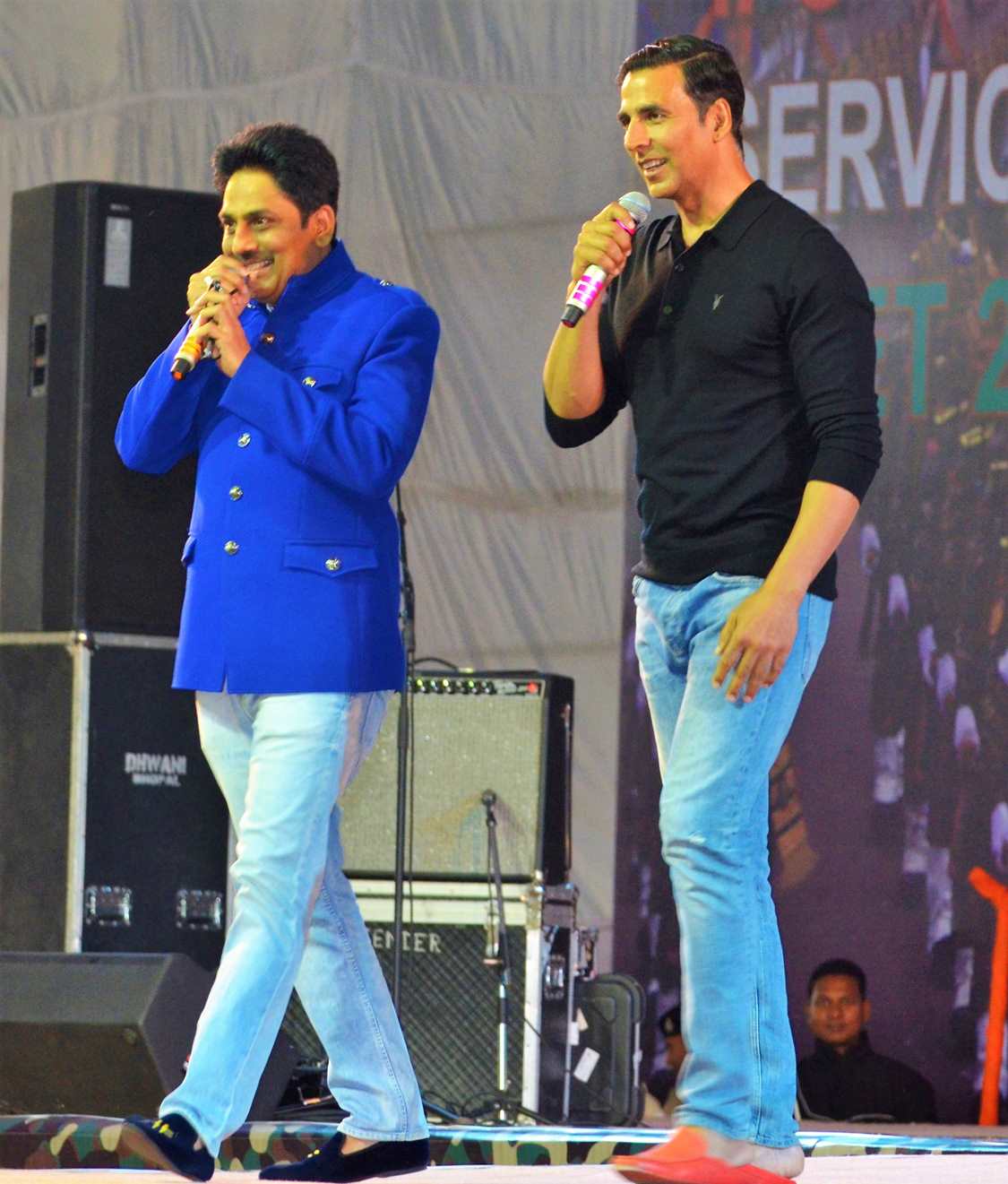 " I am just a reel hero, you people are the real heroes, no matter how many patriotic movies I end up making, they will always be on the reel but you people are the real heroes who are in real life, I salute you!"
said Akshay Kumar.
He also Launched the film "Khaki, Kal Aaj Aur Kal" by Madhya Pradesh Police on this occasion.
Meanwhile, Shailesh Lodha asked Akshay that he received an award after 26 years to which Akshay comically replied that he was always there at the award ceremonies but they never gave him an award!
Akshay, who at this age is fit and energetic also revealed that its mentioned in the holy scriptures that if you have your dinner before the sun sets, you will never fall sick and you could end up living 20 years more than your life span.
Akshay said that he is in Madhya Pradesh since the past 4 months where he has shot two films in different locations and is sad to say that even today in this era almost 54% people do not have a proper toilet. he has urged people to help in putting an end to this primitive state of living as the ones who suffer the most without a toilet are women. He also said that during the past few days he has been shooting for another film 'Padman' which is based on the real-life story of social entrepreneur Arunachalam Muruganantham, who invented a low-cost sanitary pad making machine and helped spread awareness about traditional unhygienic practices around menstruation in rural India and was surprised to say that almost 91% of women in India do not use sanitary pads. His upcoming movies Padman and Toilet Ek Prem Katha are actually to create awareness among the people who are still having a primitive mindset.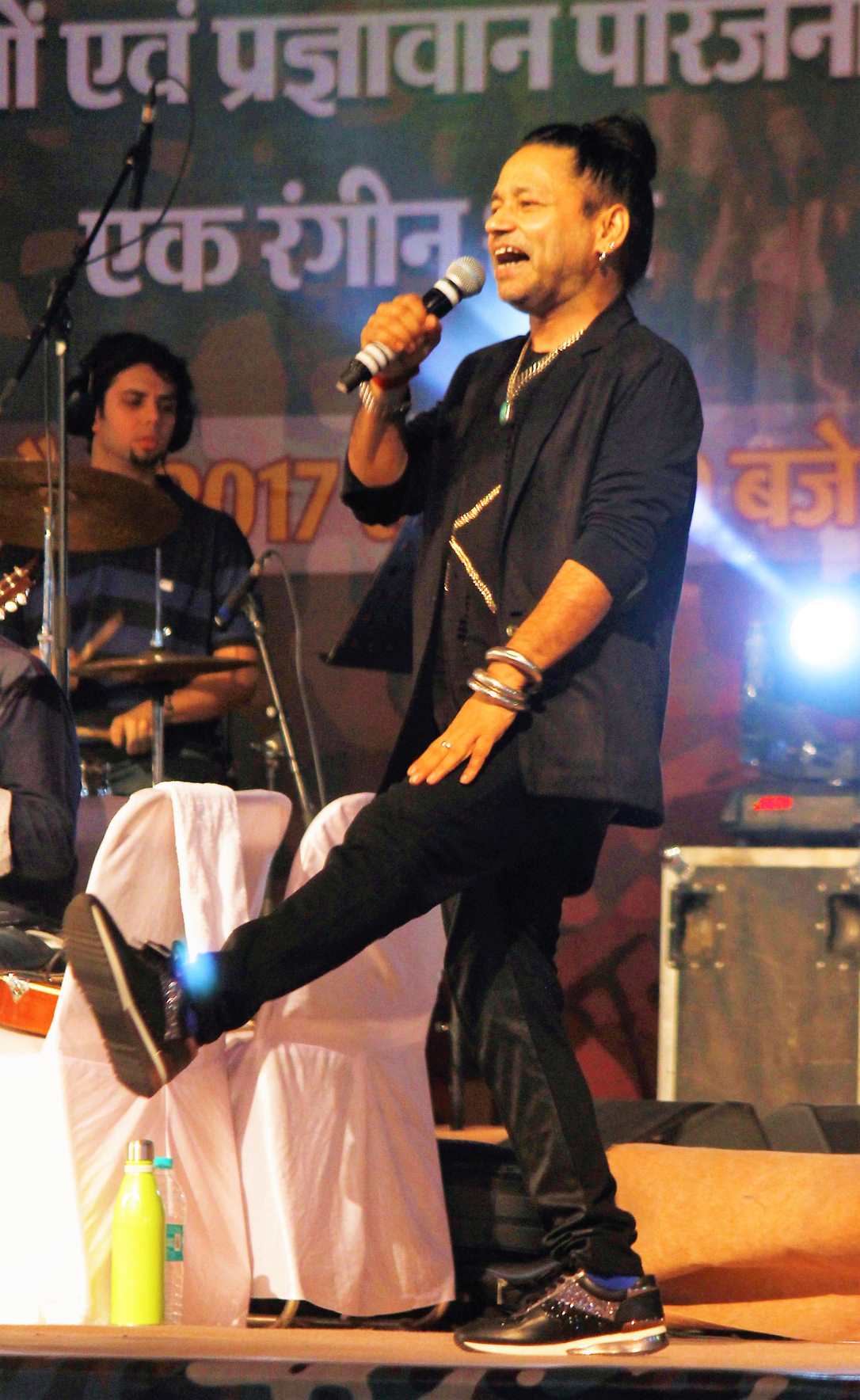 To carry on with the program Kailash Kher said,
" I have come here for you people and am ready to sing all night for you people if that is your wish!"
He started his performance with the song
'Kaun hai, Kaun hai woh'
from Bahubali followed by
'Mai to Tere Pyaar ka Dewaana ho Gaya', 'Tauba Tauba teri surat'
and so on, he again reminded everyone that he has come especially for them and is ready to sing all night, and that they should sit back and enjoy the performance.
RELATED NEWS
July 22nd, 2018
July 22nd, 2018
July 22nd, 2018