Are you confused between Sadness and Depression? Take this check!
Monday - April 10, 2017 10:58 am ,
Category : WTN SPECIAL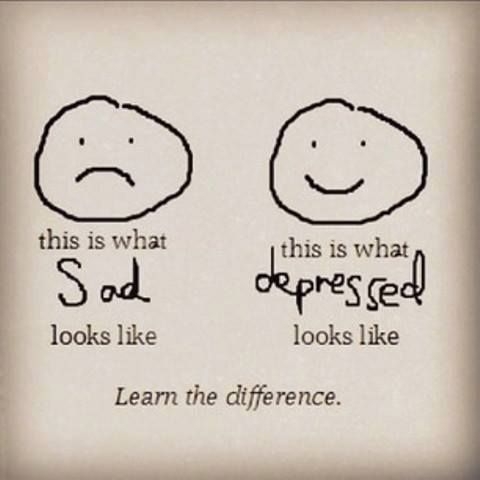 ---

This year with the World Health day celebration the theme taken by WHO is Let's Talk, with the objective to encourage the sufferers from depression to talk about their experience and to provide them with help. WHO tells across the globe that more than 300 million people are suffering from depression and it's no more a rare disease.

You are over occupied by work, sometimes in stress, not able to think clearly and are confused. If you are unable to understand that why are you not able to see the positive side?.If you find yourself miserable and doubt yourself with the question like, why I am sad all the time? Here are some points to find out, are you really Sad or actually what you are suffering from is Depression.

Sadness is a normal human emotion and one can experience it well and quite well again and again. Depression is an abnormal emotional state, more of a mental illness that affects our every thought which connects us with others like, emotions, perceptions and behaviours. When we are depressed we feel sad about everything.

As the psychiatrist suggests, people need to have at least five of the following symptoms and if they have them for the continual duration of two weeks it's guided to see a mental health professional for a conclusive diagnosis of Depression. Confusion can lead to neglect a serious condition ie depression and which needs treatment whereas sadness doesn't. So, clear out this doubt and take the check and find, symptoms concluded are just sign of sadness or you are actually suffering from depression and need to take treatment.

1 Can you still enjoy things that you like earlier?

2 Are your emotions are about a specific event or thing?

3 are you maintaining normal routine toward eating and sleeping?

4 Do you experience variation in your low mood?

5 Do you experience self-punishing or extremely self-critical thoughts?

6 Do your thoughts and feeling effect everything you do?

7 How often have you been bothered by feeling down, irritable or hopeless?

8 Have you had self-harming thoughts?

So,if you or your loved one is experiencing any of the symptoms, it's adviced to seek counsel of a trained mental health professional. –Window To News.
RELATED NEWS
July 22nd, 2018
July 22nd, 2018
July 22nd, 2018