Cooking With Celebrity Chef Sweety Singh
Monday - April 17, 2017 11:54 am ,
Category : WTN SPECIAL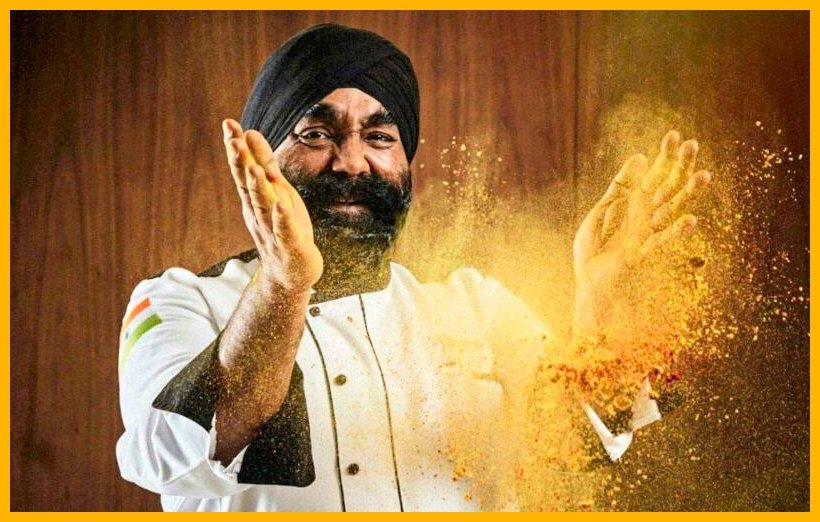 ---
Renowned Celebrity Chef Sweety Singh whi is also known as Harjinder Singh is a passionate chef from Delhi who knows spices and flavours to the root. He is specialised in preparing authentic Punjabi food using his own combination of spices which he carries with himself where ever he goes.
Sweety's father Gyani Santokh Singh had a food cart in the early 60's, he later started with a Dhaba, Sweety used to help him around and learn cooking at the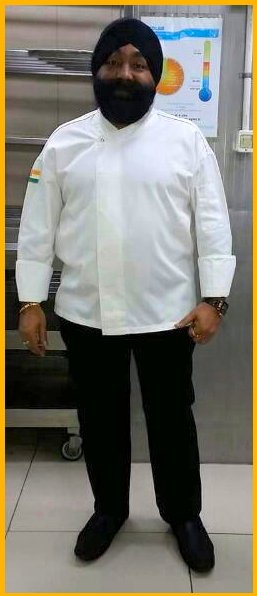 Dhaba as his father started losing his vision, there came a time when he completely lost his vision, even then he used to cook just by the smell of the spices, Sweety picked up the flavours from his father's preparation and is a successful international chef, now Sweety's son Harpreet Singh is a Chef de Partie at Mughal Sheraton, Agra. Sweety was also in Bhopal at the Jehanuma Palace last year during the Baisakhi food festival and a few lucky people of Bhopal had a chance to taste his delicious preparations.
According to Sweety, the flavour of the food being cooked should be felt, if you add too much of chilli or spices, you lose the actual flavour of the main product you are cooking. Punjabi food is specifically
'Ghar Ka Khana'
it is not supposed to be too spicy or too pungent. The gravy that you cook is complete only when the oil separates from the masala, till then the cooking isn't complete so cook patiently on a low flame, you will love the taste once it's ready.
Sweety has been cooking for the Ambani's, Indian cricket team and many other celebrities, his wish is to cook for Amitabh Bachchan once in his life is still unfulfilled. At the moment he is a part of a food festival at Hotel Trident Gurgaon and would be flying to Dubai next month for another food festival.
Amongst this busy schedule of his, he found some time to record a wonderful recipe at the Trident and send it to WTN for all the foodies who are missing him this year in Bhopal.
Have a look how to cook
Aloo Meat Tariwala
the Sweety Singh way...
RELATED NEWS
July 22nd, 2018
July 22nd, 2018
July 22nd, 2018