Abigail and Sanam confident of winning "Nach Baliye 8"
Thursday - April 20, 2017 4:03 pm ,
Category : WTN SPECIAL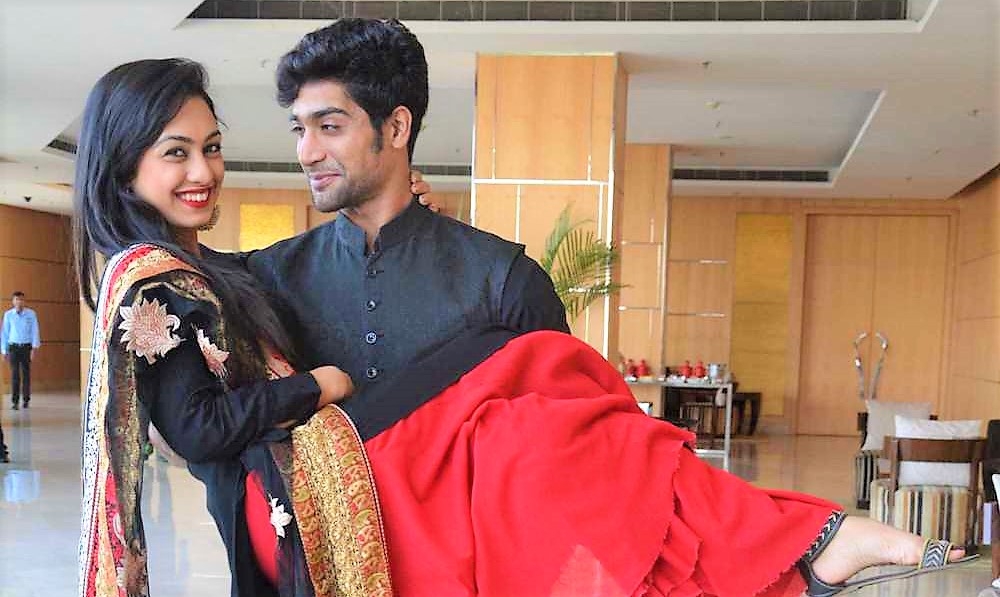 ---
LOVE is the best emotion a person can experience, and when LOVE is expressed through DANCE, it is bound to set the stage on fire. Television's favourite dance reality show Nach Baliye Season 8 is set to do just that. Nach Baliye, a show that celebrates the spirit of the partnership through the exuberance of dance is all set to get the mercury soaring this season with a new line-up of celebrity couples taking to the challenge!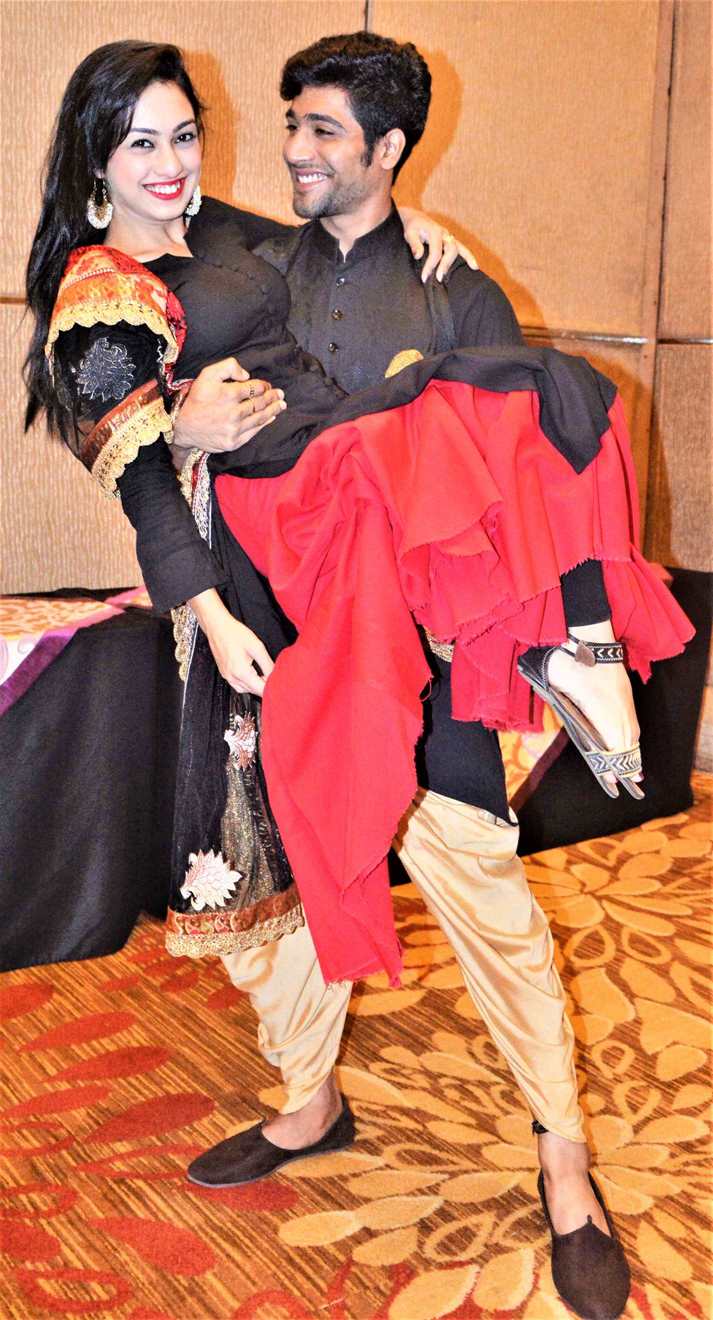 We are not the same person when in love! So are celebrities in any way different? We as fans know and love many of these celebrities; but how are they when in LOVE? Are they the same person we know? Nach Baliye Season8 will surprise viewers as it will unfold the unseen side of our favourite celebrity couples. The 8th Season of the most awaited show on television bringing together an array of the most amazing couples, who are celebrating their love on the stage of Nach Baliye and raising our heartbeats through their 'Romance-wala Dance'! The show brings on board, the masters of 'Romance' and 'Dance', our judges – Sonakshi Sinha, Terence Lewis and Mohit Suri.
Produced by BBC, Season 8 of Nach Baliye brings together 10 celebrity Jodis that include Divyanka- Vivek Dahiya, Bharti Singh – Harsh Limbhachiya, Sanaya – Mohit Sehgal, Pritam – Amanjot Singh, Dipika Kakkar - Shoaib Ibrahim, Siddarth – Trupti Jadhav, Utkarsha Naik – Manoj Verma, Sanam Johar – Abigail Pandey, Aashka Goradia- Brent Goble, Monalisa Antara - Vikrant Singh.
On the onset of this new season, first- time judge of a dance reality show Sonakshi Sinha says,
"I'm thrilled and equally excited to be part of season 8 of Nach Baliye. I'm a romantic person at heart and I have come on board to surround myself with love. I'm the Idealist and I'm here to see true love stories unfold, judge their chemistry and gauge which are the ones with ALL HEART".
Terrence Lewis adds,
"This season I would be the Perfectionist and, according to me Perfect Love reflects in Perfect Acts. I believe when the going gets tough, the love gets growing. I'll keep a track of couples' dancing journeys and will be looking for the PERFECT PERFORMANCES IN LOVE!"
Mohit Suri says,
"My role is that of a Realist in the show. I believe Love is not perfect. In fact, true love lies in imperfections. I feel "Agar Jodi zyada hasti hai toh matlab unke beech kuch gadbad hai…" I'm here to see 'the bigger picture' and read between the lines when it comes to relationships."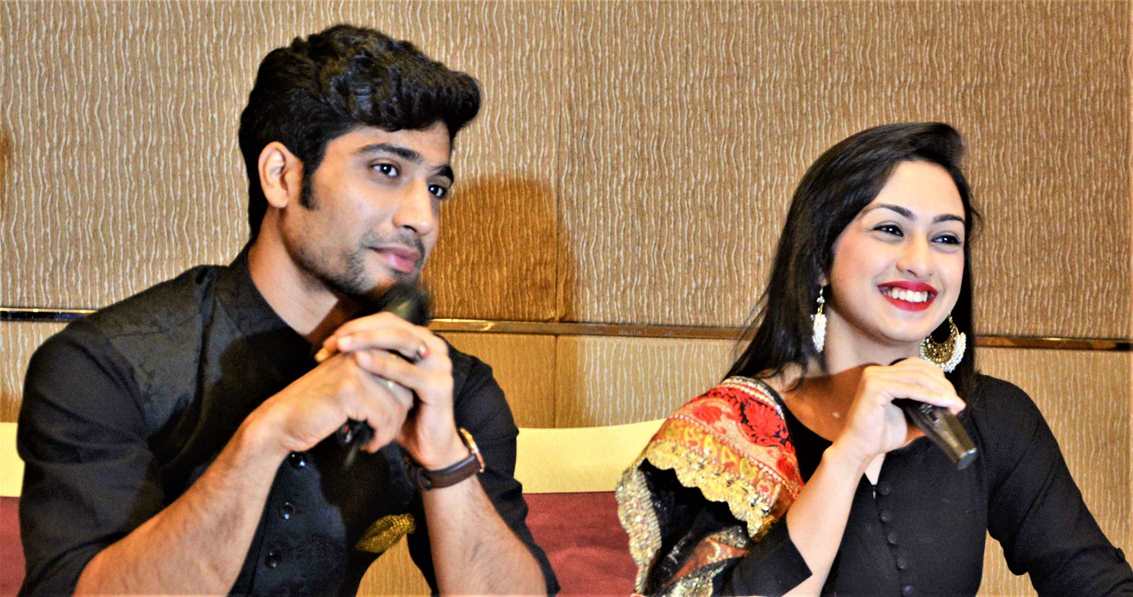 Sanam Johar & Abigail Pande have already set the stage on fire with their performances week on week basis. Being the top scorers in the show, they have already become Judge's favourites and ace dancers. Being youngest couple on the show, they receive immense love & care from everyone around. Talking about their love story, Abigail said,
"Sanam and I met through a common friend. I liked him and his company instantly but Sanam wasn't ready for a relationship back then. He wanted to focus on his career. After a year of going around and chasing he finally asked me out and I immediately agreed. Sanam is already a trained dancer and I have seen him dancing with others. I always want to dance with him and share a stage with him and what better stage than Nach Baliye itself. The show and journey are going amazing and we like every bit of it as we're discovering more about each other, after every passing day."
Nach Baliye 8 is a wholesome package of entertainment with love, romance, dance and fun. Hosts on the show would be Upasna Singh and Karan Tacker adds their brand of humour and banter to this drama-filled dance show.
Abigail Pande and Sanam Johar were in Bhopal today. Actress Abigail Pande, best known for her roles in shows like
"Saubhagyalakshmi", "Humse Hai Life"
and
"Zindagi Wins"
, was very excited being part of "Nach Baliye 8" . Abigail and Sanam have reached among top ten contestants along with other contestants like Divyanka Tripathi and Vivek Dahiya: Bharti Singh and Harsh Limbachhiya; Dipika Kakar and Shoaib Ibrahim and others.
"Divyanka Tripathi has been advised strict bed rest by doctors, as her old injury has resurfaced, but she is very much in competition,"
said Abigail
"Nach Baliye"
is produced by BBC and the panel of judges for this season include c
horeographer
Terence Lewis, Bollywood actress Sonakshi Sinha and Bollywood director Mohit Suri.This reality television series is aired on Star Plus.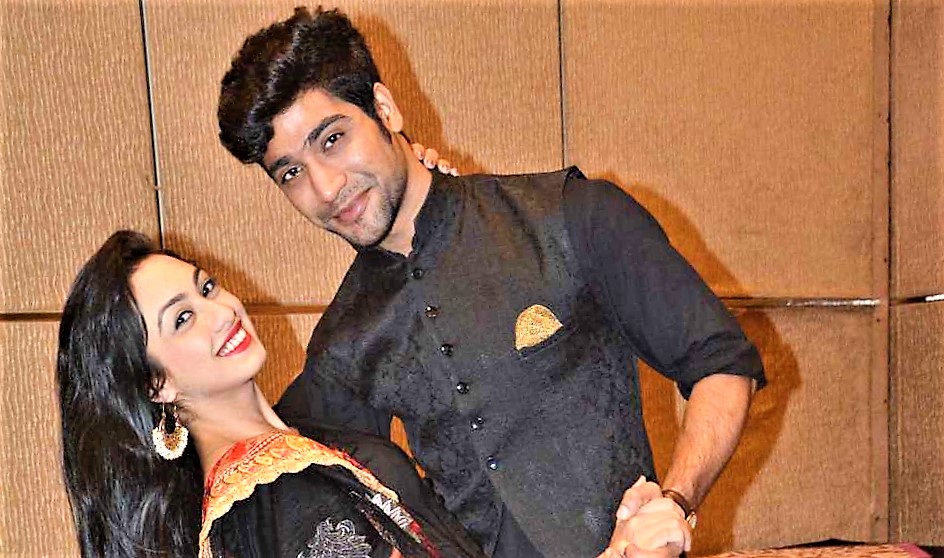 Abigail was frank in saying that she did not do much of dancing before entering the show and this is the reason why she has to work hard to win it. She is enjoying this challenge.
"I fear lifts in dances, but Sanam is perfect in it so I remain comfortable,
" said Abigail.
Her partner Sanam Johar is the choreographer and both of them have been staying together for quite some time. Recalls the actress,
"My friend insisted that I meet Sanam. So, one day, I came to flat where both of them lived"
. However, the first meeting began on an awkward note. "Wh
en I reached my friend's flat, Sanam appeared before me in a towel (laughs). Moreover, I found him snobbish and told my friend to never make me meet him again.
" Call it a coincidence, the duo met again by chance that same evening and Abigail started appreciating his simplicity and charm.
"I joked with him once, saying that I will marry him if he wins a reality show he was part of then. He emerged the winner and we started dating immediately after. We have been courting each other for two years now,"
she told.
Both of them appeared to be confident about winning
"Nach Baliye 8"
despite tough competition by well-known contestants like Divyanka Tripathi and
Bharti Singh.
-WTN Network
RELATED NEWS
July 22nd, 2018
July 22nd, 2018
July 22nd, 2018