A noble step towards mankind...
Friday - April 21, 2017 1:27 pm ,
Category : WTN SPECIAL
---
It is actually a very bold decision a son or a daughter has to take when it comes to donating a parent's body after their demise to a medical institution. I faced a similar situation in the year 2006 when my mother passed away due to a massive heart attack. I used to spend quite some time talking to my mother a few months before she passed away, as my father had passed away in 2004, she was lonely and bereaved. Being from a medical background she wanted to donate her body to the medical Institute she passed out from as a token of thankfulness for the bread she earned all these years, she was a diabetic along with a left ventricle failure and did not want to be treated as the absence of her husband had taken away her urge to live. She had signed a form for donating her body and I was supposed to be the person who was responsible for executing her wish when she in no more.
The very thought of medical students cutting off various parts of the body in order to study freaked me out. It felt like a nightmare. I once requested her to allow me to carry out a normal funeral instead of donating the body if at all something like that happens and she is no more. After a lot of persuasions, she agreed. Around 6 weeks later she passed away due to a massive heart attack. I as the son ignored the donation papers and carried out a normal funeral.
The very thing to actually prove here is that it is very easy to say that our body should be donated after our death but it needs a lot of courage for the children to actually accept it and carry out the last wishes which I did not have.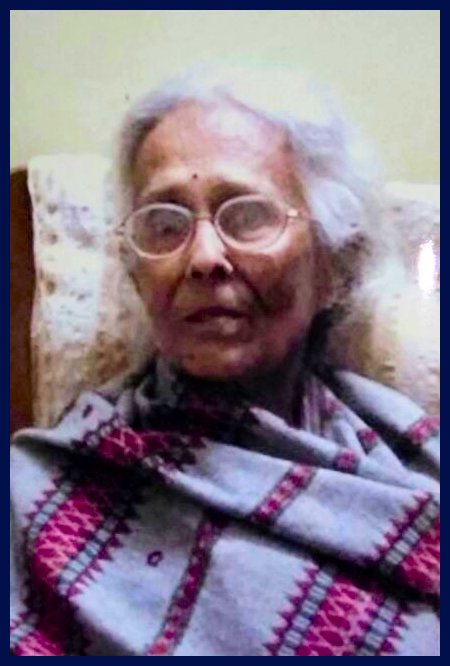 Recently one such incident came across when Vishwadeep Verma who resides at Good Shepherd Colony, Kolar Road, Bhopal lost his mother Late. Sarla Verma, she was 75, she was suffering from severe osteoporosis along with orthopedic problems. She always wanted to donate her body for medical research so that Doctors/Medical Student's could figure out the cure and other patients could benefit. In fact, in 1986, she motivated the entire family to fill out eye donation forms. At that time itself, she had expressed the desire to donate her cadaver for medical research. She passed away on April 16, 2017, after a prolonged illness. As per her wishes and the wishes of the family, her eyes were donated to Hamidia Hospital, and body to AIIMS. She had lost her husband in 2009.
Vishwadeep was not keen on reporting this issue with any sort of media or newspapers as he did not want it to be advertised hence he hasn't even provided his personal photographs. We at WTN convinced him to let us write about this issue as it would inspire more and more people to donate their organs after their death for the wellbeing of mankind.
We salute the noble decision made by Late Sarla Verma and also appreciated the courage Vishwadeep has shown towards fulfilling his mother's last wishes.
Sameer Moolgaokar
for
WTN
RELATED NEWS
July 22nd, 2018
July 22nd, 2018
July 22nd, 2018