"Rajputana -Food Of Warriors", by Courtyard Marriott, a special food fest for people with active gastronomic radar!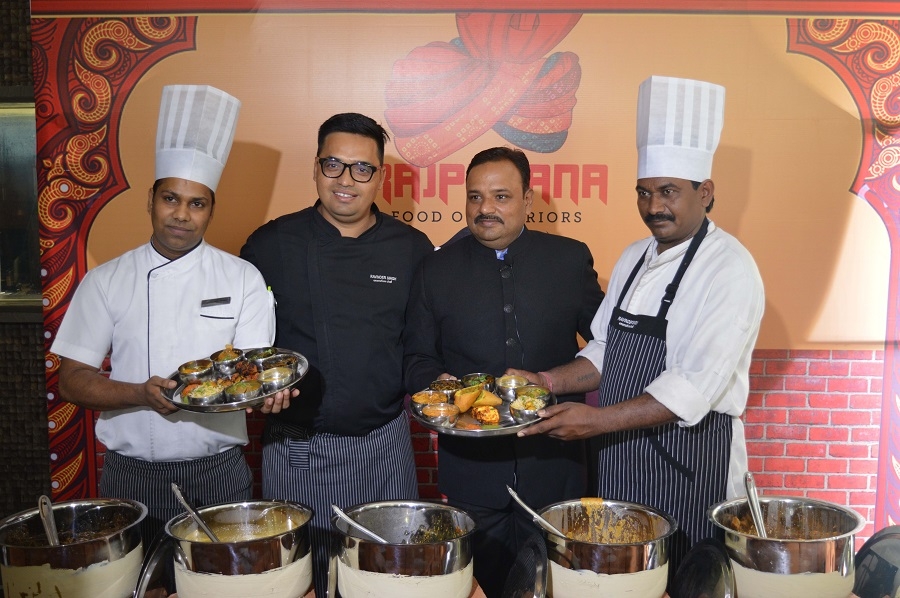 ---
All those foodie people with active gastronomic radar for Rajputana princely food, here is your search comes to an end.Courtyard Marriott is celebrating princely food festival, "Rajputana - Food Of Warriors " which is scheduled to start from 11th May, a 10
day
fest @ Bay Leaf.
Authentic
Rajputana food, one of the finest cuisine with authentic recipes enrich with mouthwatering flavours, air filled with the aroma of pure spices and a cheerful Rajasthani folk music, is what you will get to experience at Courtyard By Marriott Bhopal, a joint to hang out this weekend with your friends and family to indulge in authentic Rajputana food.

The delights from Rajputana cookery you will get to relish at fine dining restaurant Bay Leaf at Courtyard by Marriott.
Mouth watering dished with aromas of Govind Gattas, Jodhpuri Mirchi Bada, Paneer Ka Soola, Rajwadi KoftaBikaneri Bhujia, Pyaaj Kachori,
Kalmi
Vadey
, Pappad Paneer,
Tripolia
Subzi, Kadhi and
Bajrey
Ki Roti besides hosts of sumptuous starters, main course and sweet dishes. Starting 11 May the Courtyard by Marriott will host a 10 day Rajputana Food of Warriors food festival between 7 to 11 pm.

Ravinder Singh Panwar, Executive Chef, Courtyard by Marriott, stated; "The State of Rajasthan has a rich heritage of exotic and scrumptious meals and dishes that are sure to delight the taste buds of foodies. The sweet, sour and spicy Rajasthani cuisines reflect a beautiful combination of culture, tradition and lifestyle of Rajputs, Vaishnavs and Marwaris of this mostly vegetarian State. Some of the signature Rajasthani dishes like Dal-Baati-Churma and Bikaneri Bhujia have garnered both national and international popularity among foodies". Mr Rishi said, " Many of the recipes are in some respect unique and coincide with the warriors and folk memory. Rajputana -food of warriors, with the fact that the authentic Rajputana food belongs to the 18th century, where most foods were prepared with raw material, and as Rajputs were great meat eaters and hunters. The Rajput cuisine is more rustic and homely and hearty in character". Indigenously plants grown during that era like sangria and
ker
are basic, as
gram
flour (
Basen
) is used in Gatta ki
sabji
, and
mangodi
. Dal Batti the most popular dish is made
form
conbinatin
of dal and baked wheat cakes. Ghevar (round cakes of white flour sweetened by syrup) for those with the sweet tooth and
Rabdi Ka Malpua, Mishri Mawa, Kesariya Kheer and much more will be served so that you can relish.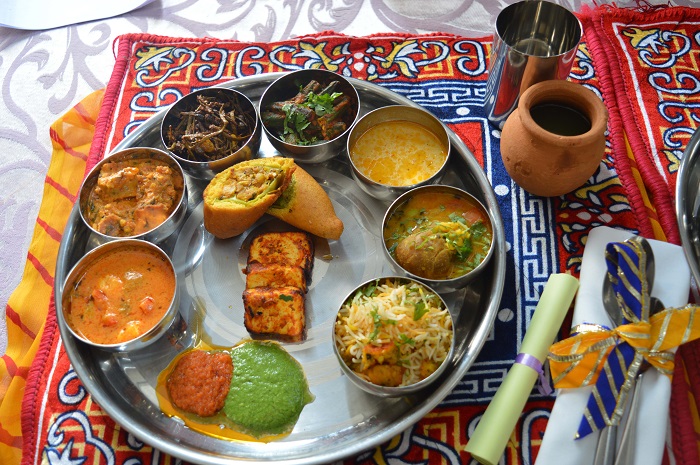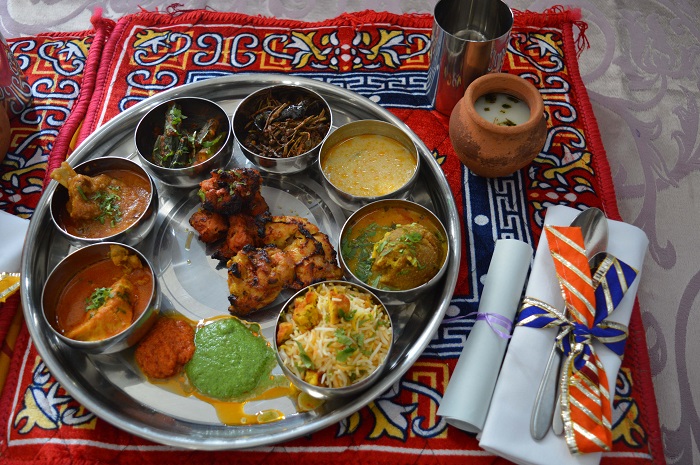 All dishes will be served in Thali, as well as by menu
"a la carte".
Chef Amit from Bay Leaf along with otherMaharajs
from Rajasthan said, "He will be serving Paneer Rajwada, Jodhpuri Paneer, Marwari Dhaniya Mangodi, Chakki Ki Subzi, Jaipuri Bhindi, Lasuni Palak
Sangri
, Subz Panchmela, Ker Sangari, Malai
Pyaz
, Mixed Vegetable
Khichidi
, Gatte Ka Pulao and other delectable dishes. For
non
vegetarians
Shekawati Murgh Lal Maans, Bajra Ka
Soyta
and many other dishes will be served. While relishing the main course, one can also sip tangy
jal
-jeera, chilled
chanchh
and other welcome drinks.Desserts menu will include
Ghewar
,
Rabdi
Ka Malpua, Mishri Mawa, Kesariya Kheer and
many
more.

so, guys are you planning to spend the coming weekend at Marriott relishing the authentic Rajputana -Food Of warriors at Marriott. Post your comment and share with us your experience, how you liketh Rajputana cuisine at Courtyard by Marriott Bhopal.- Window To News
RELATED NEWS
July 22nd, 2018
July 22nd, 2018
July 22nd, 2018