Holiday Grasshopper Cocktail
Monday - June 25, 2018 11:24 am ,
Category : DRINKS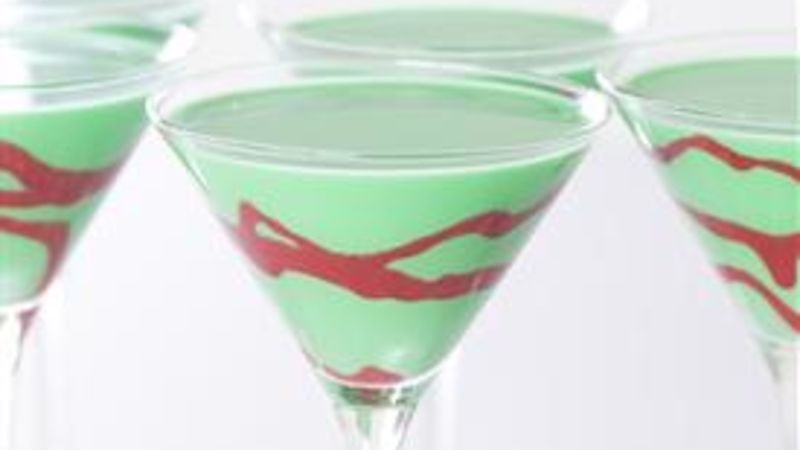 ---
Ingredient:

1 part creme de menthe liqueur (green)
1 part vodka
1 part half-and-half
1 bottle cupcake flavored Smucker's Magic Shell Topping ice cream topping
Red liquid food coloring
Small plastic squeeze bottle

Method:
Put cocktail glasses in the freezer to chill. About 10 mins or so should be fine. Gather the rest of your ingredients.
Combine cocktail ingredients in mixing glass or large pitcher (depending on your quantities), stir, and refrigerate- the colder the better.
Pour cupcake flavored Magic Shell® into a squeeze bottle, leaving enough room at the top to be able to shake it to mix thoroughly. Add red food coloring bit by bit (capping the bottle and shaking well after each addition) until desired color is reached.

Remove a glass from the freezer and paint a design on the inside surface with your bottle of Magic Shell®- stars and swirls work well. Place glass in back in freezer, or in refrigerator until serving time. Repeat with the rest of the glasses.
Immediately before serving, remove a glass from fridge or freezer, fill with the chilled cocktail mixture, and enjoy!
RELATED NEWS
February 18th, 2019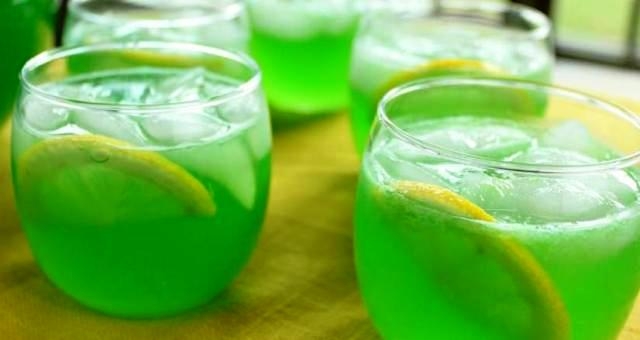 February 18th, 2019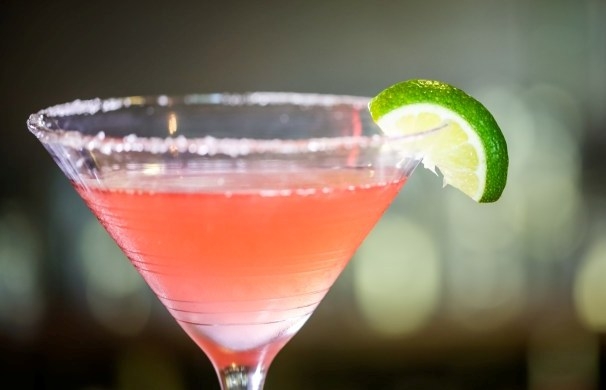 February 17th, 2019