Shrimp with Garlic, White Wine and Linguini
Thursday - June 28, 2018 11:06 am ,
Category : RECIPES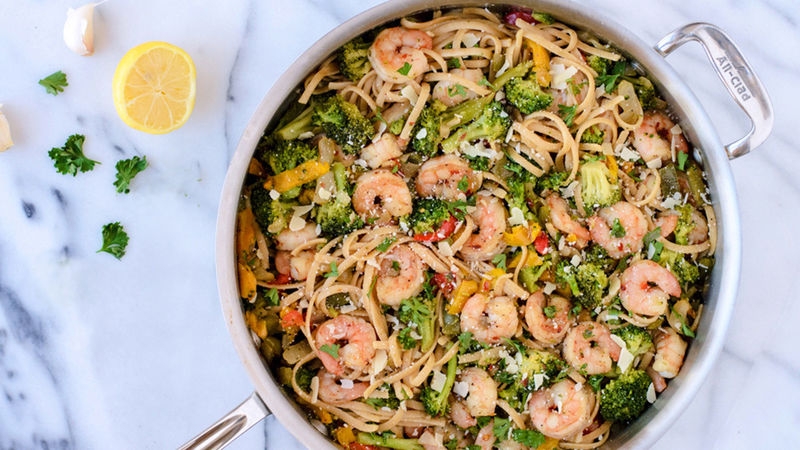 ---
Ingredient:

12 ounces whole-wheat linguine or other thin pasta noodles
2 tbsp extra virgin olive oil, divided
1 shallot, peeled and diced
3 cloves garlic, minced
1 pound fresh or frozen raw shrimp, peeled, tails removed, and patted dry (if frozen, thaw in the refrigerator overnight before using)
1 tsp crushed red pepper flakes, divided
1 tsp kosher salt, divided
1 tsp black pepper, divided
12 ounces frozen Cascadian Farm frozen organic broccoli cuts, thawed and drained
16 ounces frozen mixed vegetables of your choice, thawed and drained
1/4 cup dry white wine, such as Sauvignon blanc
Zest and juice of 1 large or 2 small lemons
Chopped fresh parsley, for garnish
Freshly grated Parmesan cheese, for garnish

Method:
Bring a large pot of salted water to a boil and cook pasta until al dente, according to package directions. Drain the pasta, reserving 1/4 cup of the pasta water, then toss with a bit of olive oil to prevent sticking. Set aside.

Meanwhile, heat 1 tablespoon olive oil in a large skillet over medium high heat. Add the shallot and cool until fragrant, about 2 minutes. Add the garlic and cook 1 additional minute. Add the shrimp, 1/2 teaspoon red pepper, 1/2 teaspoon salt, and 1/2 teaspoon black pepper. Sauté, stirring to coat with garlic, just until cooked through (both sides will be pink and opaque), about 3 minutes. Remove to a plate and set aside.

Heat the remaining 1 tablespoon olive oil over medium high. Add the broccoli and other vegetables, the remaining 1/2 teaspoon red pepper, 1/2 teaspoon salt and 1/2 teaspoon black pepper. Cook until the vegetables are hot and lightly sautéed, 4 to 5 minutes. Add the white wine and return the shrimp to the skillet, then cook for 2 minutes, allowing the wine to reduce. Stir in the lemon zest and juice and remove from heat.

Add the pasta to the skillet and toss. If the pasta is too dry, add a bit of the reserved pasta water. Serve warm, topped with parsley and Parmesan.
RELATED NEWS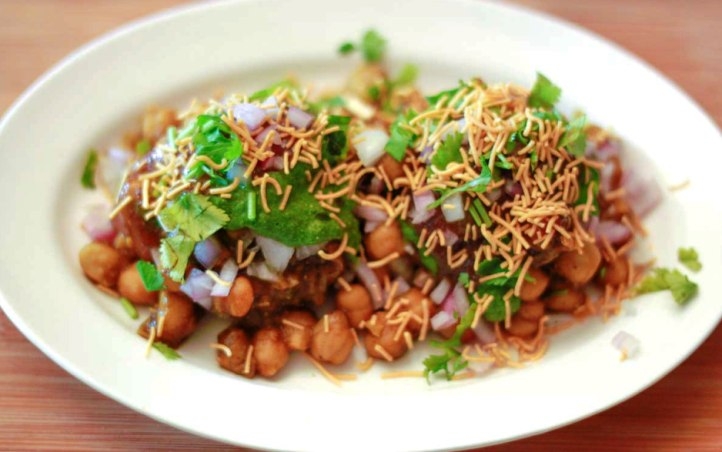 February 22nd, 2019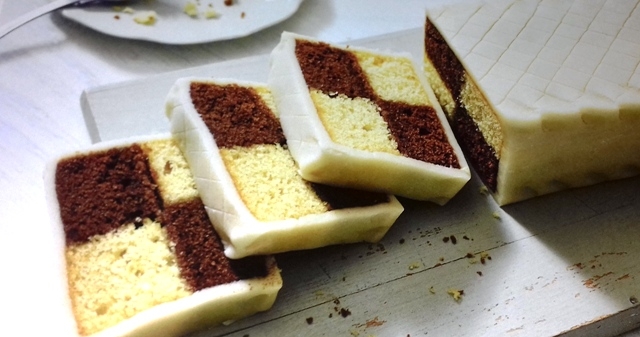 February 22nd, 2019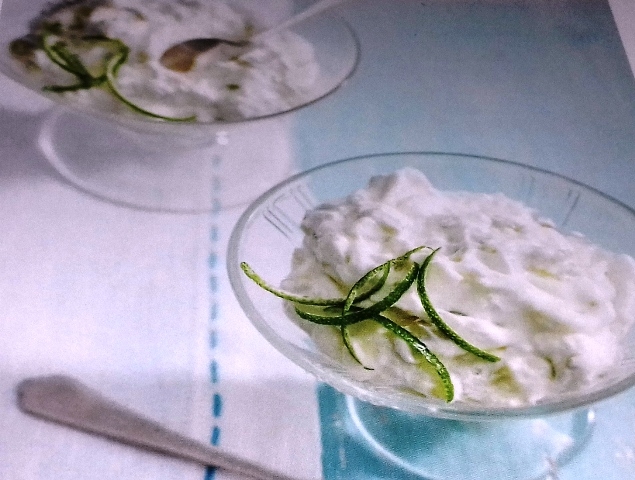 February 22nd, 2019