Lemon Asparagus and Broccolini
Wednesday - June 7, 2017 4:56 am ,
Category : RECIPES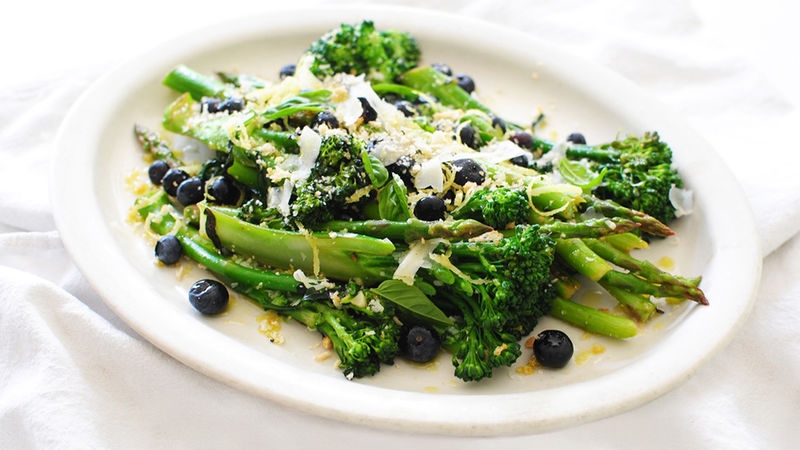 ---
Ingredient:

1 bunch asparagus, ends trimmed
1 (8 oz) package broccolini, sliced in half lengthwise
1 tbsp olive oil, plus more for drizzling
4 cloves garlic, minced
1 lemon, zested, 2-3 tablespoons juiced
1/2 cup blueberries
1/3 cup Progresso panko bread crumbs, lightly toasted
Parmesan cheese shavings, for garnish
Salt and pepper

Method:
Begin by gathering your ingredients.
Bring a large pot of salted water to a boil. Add the asparagus and broccolini to the pot; boil for 3 minutes.

In the meantime, heat a tablespoon of olive oil in a large sauté pan over medium-high. Using tongs, transfer the asparagus and broccolini to the pan; sauté for two minutes. Add the garlic and a tablespoon of lemon juice and sauté 30 more seconds. Season with salt.

Transfer the veggies to a large serving platter. Cool slightly, then top with blueberries, toasted panko, lemon zest, parmesan shavings, a drizzle of olive oil, and a grind of black pepper. Give one more lemon spritz to the whole thing and serve immediately.
RELATED NEWS
May 25th, 2018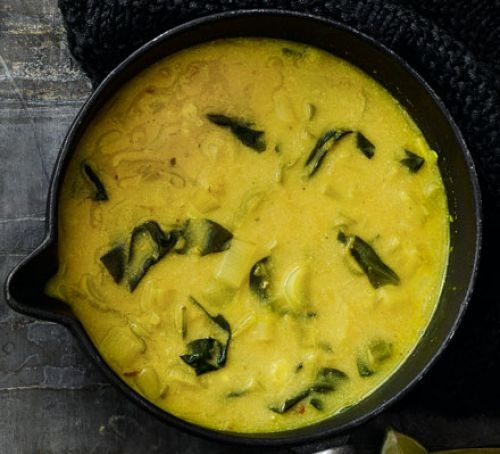 May 25th, 2018
May 25th, 2018