Easy Chicken and Couscous Skillet
Wednesday - June 14, 2017 5:15 am ,
Category : RECIPES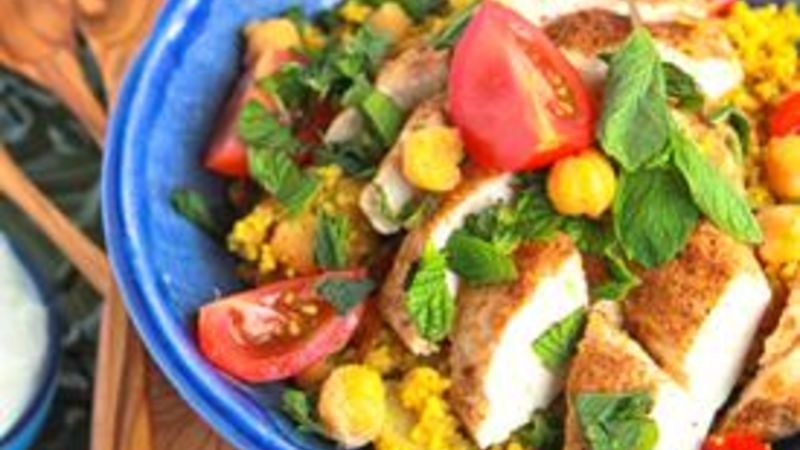 ---
Ingredient:

2 tbsp olive oil
2/3 cup chickpeas
1 tbsp garam masala spice
1 pound chicken breast (thin sliced)
2/3 cup dry couscous
1 1/4 cups broth or water
1/2 cup coconut milk
1/2 tbsp curry
1 package (8 ounce) frozen frozen vegetable medley
1 cup fresh mint
1 cup fresh tomatoes, cut into wedges
Salt and pepper to taste

Method:
Heat oil in a large, deep skillet over medium high heat. Salt chickpeas lightly, then toss into the oil and cook until brown and slighty crispy. Transfer to a bowl and set aside. Season chicken with garam masala spice, and salt. Cook in hot skillet until browned, then turn heat down to medium, cover and cook until cooked through, about 3-5 minutes more. Transfer to a cutting board.

Add curry powder to hot skillet and saute for 15-20 seconds, to bloom the flavor of the spice. Add dry couscous, water or broth, and coconut milk. Sprinkle with salt to season. Bring to a boil, add veggies, then cook (stirring with a fork occasionally) until couscous is fluffy, about 5 minutes.

Slice chicken into strips. Sprinkle garbanzo beans and chicken over couscous. Toss fresh sliced tomato wedges on top, Sprinkle with fresh chopped mint. Salt and pepper to taste. Serve and enjoy.
RELATED NEWS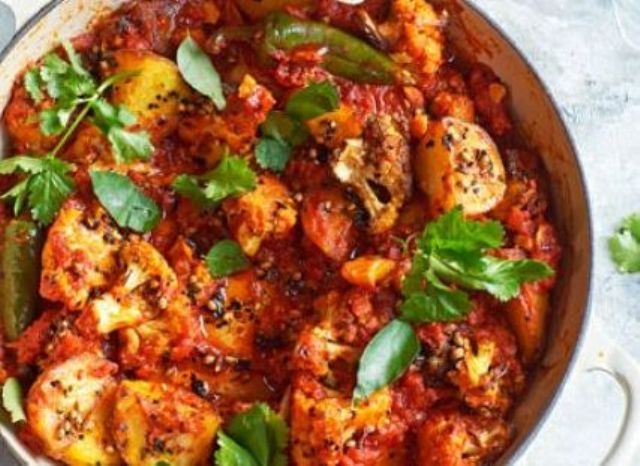 May 27th, 2018
May 27th, 2018
May 27th, 2018