Sweet Potato Avocado Toasts with Egg and Arugula
Friday - June 16, 2017 4:54 am ,
Category : RECIPES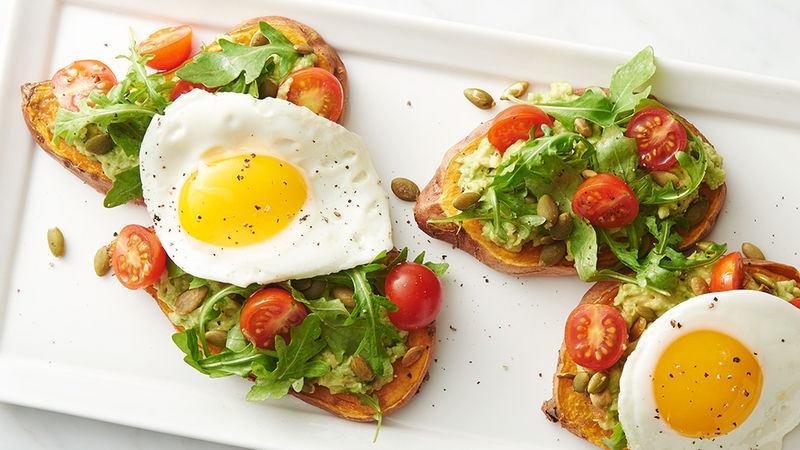 ---
Ingredient:

4 (1/4-inch thick) orange-fleshed sweet potato slices, cut lengthwise
2 tbsp olive oil
1 avocado, pitted and peeled
1 tsp lemon juice
1/2 tsp salt
2 eggs
3 cups arugula
8 cherry tomatoes, halved
2 tbsp Annie's balsamic vinaigrette
1/4 cup toasted pepitas (pumpkin seeds)

Method:
Heat oven to 425°F. Brush both sides of sweet potato slices with 1 tablespoon of the olive oil; place on ungreased large cookie sheet. Bake 15 to 20 minutes, turning once, until golden brown. Transfer to cooling rack.
Meanwhile, in medium bowl, mash avocado with lemon juice and 1/4 teaspoon of the salt. Set aside.

Heat remaining 1 tablespoon oil in 10-inch skillet over medium heat. Break egg into custard cup; carefully slide into skillet from custard cup. Repeat with other egg. Immediately reduce heat to low. Season eggs with remaining 1/4 teaspoon salt; cook 4 to 5 minutes, spooning oil over eggs, until yolks are set.
In medium bowl, toss arugula and cherry tomatoes with vinaigrette.
Divide sweet potato slices among two serving plates; top each with avocado mixture, pepitas, arugula mixture and egg.
RELATED NEWS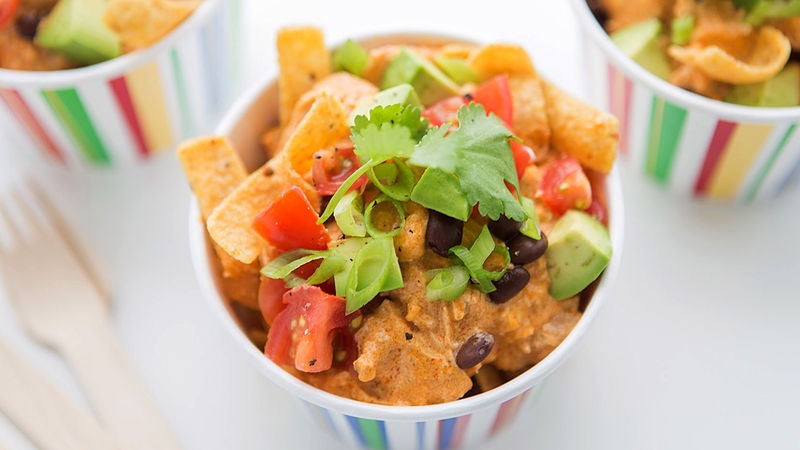 June 22nd, 2018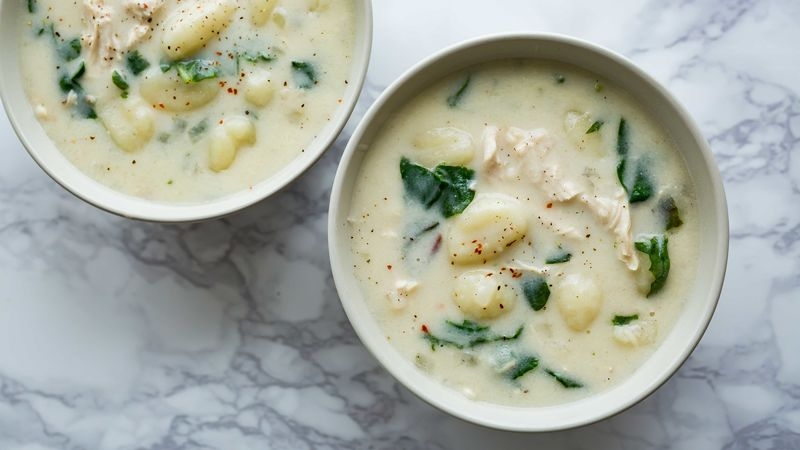 June 22nd, 2018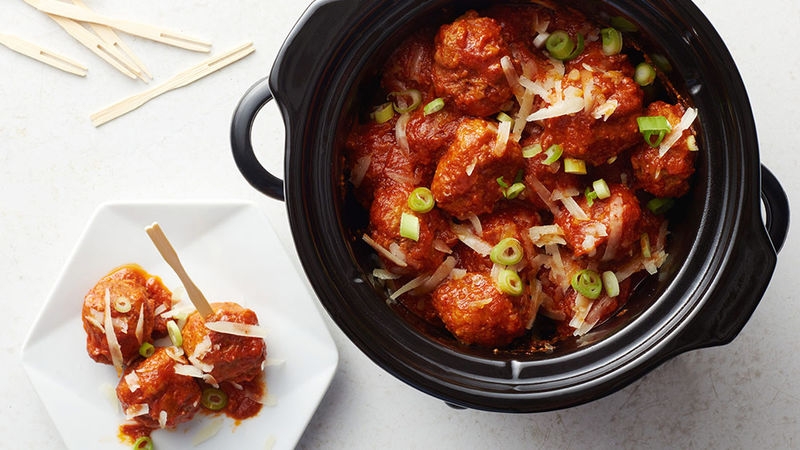 June 22nd, 2018