Peach Pie Crust Cream Milkshake
Saturday - May 11, 2019 4:24 pm ,
Category : DRINKS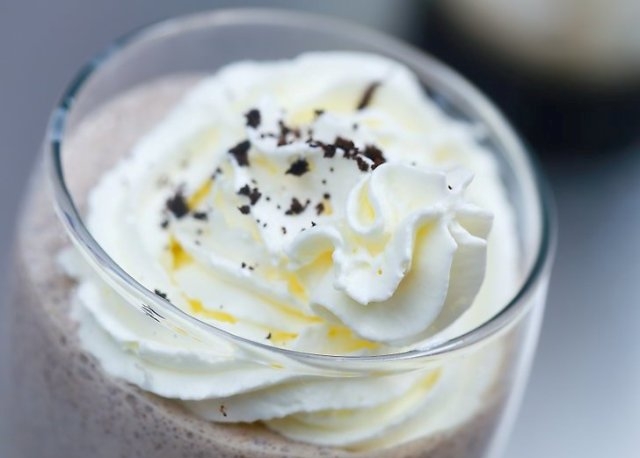 ---
Ingredient:

1 package Pillsbury Refrigerated Pie Crust
2 cups Cascadian Farm frozen organic sliced peaches, thawed
1 tsp cornstarch
1 tsp lemon juice
1 tsp. ground cinnamon
2 tbsp granulated sugar
8 scoops vanilla bean ice cream
Milk to thin
Whipped cream as garnish

Method:

To make the Hand Pies:
In a medium size bowl add diced peaches, cinnamon, lemon juice, sugar, and cornstarch.

Mix until all the ingredients are fully incorporated and a syrup forms.

Roll out the prepared crust.

Place three heaping spoonful's of peach filling into the lower half of the pie crust, leaving a space between each spoonful so as to get three hand pies.
Fold over the top half of the pie crust. Cut into three parts.

Crimp the edges with a fork and seal the pie filling into the crust. Some filling (mostly juices) will come out during baking, that's okay.

Place on to a greased baking sheet. Bake at 400°F for 14-16 minutes.

Remove from oven and let cool.

To Make the Shake:

To a blender add 4 scoops of Vanilla Bean Ice Cream and one hand pie. Using milk to thin. Blend the shake to desired consistency. Repeat and make a second milkshake.

Top milkshake with whipped cream and half of the third hand pie. Use the other half of the hand pie for the second shake.

RELATED NEWS
September 26th, 2019
September 23rd, 2019
September 14th, 2019