Pilgrims to get chance to re-visit pilgrimages
Monday - September 4, 2017 1:47 am ,
Category : BHOPAL

---
Pilgrimage facility for 2 lakh senior citizens per year: CM Chouhan
Ceremony on successful 5-year implementation of Teerth Darshan Yojana
Bhopal:
Chief Minister Shivraj Singh Chouhan said that pilgrims who have completed five years of Teerth-Darshan Yatra will get a chance to revisit pilgrim spots. Two lakh devotees will be taken for Teerth-Darshan every year under the scheme. Number of trains will be increased as per need. Pilgrims will be given kit of essential items during the yatra. A brochure containing the information about the historical and cultural importance of the destination spot will be given to them.
Adjacent holy places will be coordinated in the route along with the main spot. Journeys will be organized in packages. If MLAs wish to accompany devotees on pilgrimages, they will be included. Other holy places will also be included after discussion with religious leaders. Chouhan was addressing a ceremony organized on the completion of five years of Mukhya Mantri Teerth-Darshan Yojana at Muktakash in Ravindra Bhavan today. The Chief Minister instructed to make necessary changes through discussion to improve facilities being given for the yatra.
CM Chouhan said that the aim of Teerth-Darshan Yojana is to facilitate senior citizens who wish to visit pilgrim spots. Holy places are religious centres where the mind and intellect become pure and inspire to do good deeds. The joy of visiting pilgrimages is ultimate compared to worldly pleasures, which is why all religious festivals are celebrated at the CM residence. Religion gives pure and true happiness. He said that the respect of senior citizens is the base of Indian culture.
The Chief Minister presented bouquets to 5 senior men and women each symbolic of the honour of pilgrims at the onset of the programme. He held a discussion with them and took information about their experiences. He congratulated the department for effective implementation of the scheme.
Religious Trust and Endowment Minister Smt. Yashodhara Raje Scindia told that 5 lakh 3 thousand senior citizens have completed teerth-darshan under the 5-year scheme period.. Nearly 503 rail journeys were organized for the teerth-darshan. He said that the government was working like the Indian mythological character Shravan Kumar by taking senior men and women for pilgrimages, many of whom might not even have imagined to have got this chance.
Mahant Chandrama Das said that every individual has the desire to visit pilgrim spots. Government's effort to make this dream possible for people without resources is indeed commendable. He thanked the government for their efforts on behalf of all religious leaders for this initiative.
The programme began with the Madhya Pradesh song. Minister of State for Cooperatives (Independent Charge) Vishwas Sarang, MP Alok Sanjar, Mayor Alok Sharma, MLAs Surendra Nath Singh, Vishnu Khatri, Rameshwar Sharma and Brijesh Lunawat, religious leaders and senior citizens were present on the occasion.-
WTN
RELATED NEWS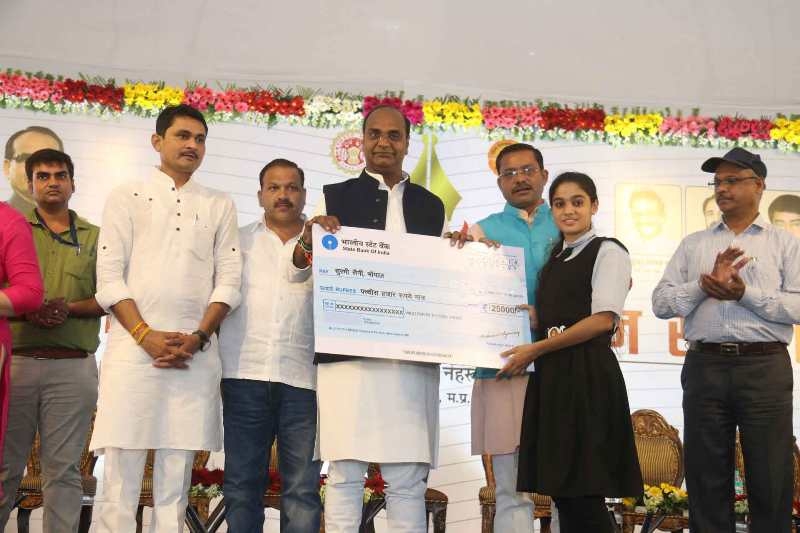 July 21st, 2018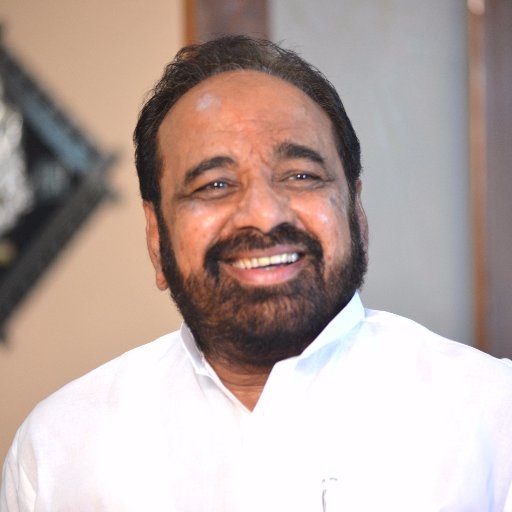 July 21st, 2018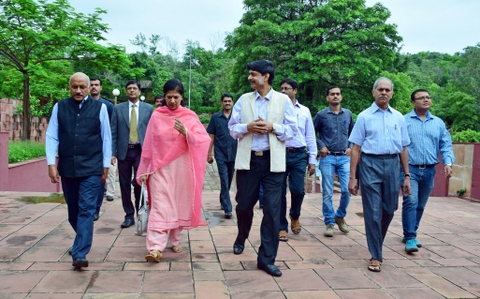 July 21st, 2018