C.M. Chouhan talks to youth in "Dil Se" programme
Monday - September 11, 2017 12:47 am ,
Category : BHOPAL
---
Exhorts them to make terrorism, corruption, poverty, communalism free India
C.M. IT Skill Centres at ITIs, Polytechnics, Schools of Excellence
Scheme will be launch for Educational Visits to premier Scinece Institutes
Says meaningful life is far more better than successful life
Bhopal:
The Chief Minister Shivraj Singh Chauhan has urged the youth to take resolve for building a new India free from terrorism, corruption, poverty, communalism and casteism. He said that meaningful life is far more important than successful life. He was talking to the youth on AIR and Doordarshan in the second edition of Dil Se programme today. In the first edition of 'Dil Se' Chouhan talked to the farming community. Chouhan said that future of the youth will never be allowed to ruin as they are the future of the state and the nation.
The Chief Minister gave young listeners many valuable learnings. Always respect parents. Respect the ancestors. Respect teachers as they build life. The government is always supportive but stay self-motivated. Everyone has talent. The only question is how talents are manifested. Be positive and think positive as it is reflected in personality.
Stay Away from BlueWhale
Talking about the ill-effect of BlueWhale like imaginative computer games, he urged the youth to avoid such games saying that such games spoil life. Simply, know potential within. Never be disappointed. Always stay energetic. Do not be disturbed by life's ups and downs. All possible help would be extended by the government, he said.
Five things to remember
Chauhan said that it requires self confidence to do great things. Focus on carefully decided goal. Be determined to achieve it and draw out a roadmap of achieving the goal resorting to hard work. Success is good but living a meaningful life is far better. Chauhan referred to some inspiring episodes from the lives of Mahatma Gandhi, Pandit Deendayal Upadhyay and Prime Minister Narendra Modi.
Three Idiot
Giving example of 'Three Idiot' film Chauhan counseled the youth to avoid mugging. Always try to understand the fundamentals. Natural manifestation of talents is possible. He also urged the parents to have affection for their wards without exerting pressure on them.
Excellent Schooling Infrastructure
The Chief Minister said that several initiatives have been taken to make studies accessible and affordable like free text books, uniform, cycles, scholarships, laptop to meritorious students, smart phone etc. A daughter living in rural areas scores more than 60 percent marks can have Rs. 5000 per year for collegiate studies.
Chauhan said that school of excellence has been opened in every block. After opening of Gyanodaya Vidyalayas now Shramodaya Vidyalayas are being opened for the children of labourers.
Referring to the Chief Minister's Scheme for Meritorious Students, Chouhan said that the government will pay the fees of the students who get more than 75 percent marks in the twelfth board and are able to get admission in national institutes. He mentioned names of some students whose fees would be borne by the government. They include Suyash Namdev -IIT Kharagpur, , Pawan Mandloi-Sri Arvindo Institute of Medical Sciences, Smt. Shubhangi Bagre, School of Planning and Architecture, Bhopal, Smt. Anugya Mukati-NLIU, Bhopal, Smt. Jasmine Patel of Gorgaon of Rewa -MGM Medical College Indore, Smt. Kiran Aapte, Indian Institute of Information Technology, Bhopal. He said that the hard work of such talented youth will always be fruitful. He urged the youth to take advantage of these schemes.
Chauhan also name some students who score high marks in their 10th class examination despite poor family background. They include Smt. Geeta Taikam Eklavya Vidyalaya Mandala, Madhuri Varasia, Smt. Kusum Kanjale, Priyashu Barange, Abhishek Patel. He said that these children have become icons for other youth.
Chauhan also mentioned Sehore's Preeti Methal who studied herself taking tuitions and cracked the U. P.S. C and now serving as Rewa district collector. He said that youth can scale new heights with a little passion and enterprise. The Chief Minister also talked about sports talents who got training from Sports Academies and have earned name and fame for the state.
Mission for Skilling MP
Referring to the Skill India Mission, the Chief Minister said that transfer of skills to young population can help overcome unemployment problem. Talking about Madhya Pradesh Skill Development Mission, he said that ITIs of Excellence are being set up at Divisional Headquarters. Every year, seven lakh youth will be given job-oriented training. Global Skill Park is being set up at Bhopal in collaboration with Singapore. It will benefit thousands of young population.
Be Entrepreneur
The Chief Minister urged the youth to become job creators and not job seekers. He asked them to take advantage of Chief Minister's Self-employment scheme, Chief Minister Yuva Udyami Yojana, Chief Minister's Scheme for Economic Welfare.
Saying that the youth have a major role in expansion of small and cottage industries. The government will guarantee their loan. He mentioned many young entrepreneurs who are now well-settled in business like Rajat Tamrkar of Seoni, Anurag Sodani of Sehore, Smt. Madhuraj of Jabalpur, Rajeev Bhilware of Gwalior, Durgesh Dhurvey of Jabalpur, Shailendra Dhakad of Neemuch.
Work for society
Chauhan exhorted the youth to find time for the society and voluntarily chose at least one task. He mentioned Bhopal's 11-year-old Muskan which is running a library for the poor children in slum area. He said that tasks may range from collecting toys for the poor children to plantation, joining save river campaign, Narmada Mission. Referring to the campaign to save the rivers started by Sadguru Jaggi Vasudev, he said that it can be joined. Campaign against alcoholism may also be joined.
Referring to the birthday of Prime Minister Narendra Modi on September 17, the Chief Minister said that this day the youth can dedicate themselves to cleanliness to celebrate the occasion. The task of building of new Madhya Pradesh for a new India is going on. It is a collective responsibility.
Sought Suggestions From Youth
Chauhan sought suggestions from the youth on MP.MyGov MP App. He also mentioned the names of those who gave suggestions for improving governance, schooling, promoting eco tourism and other issues. He also referred the humanitarian initiative of singer Palak Muchhal and said that bearing the expenses of treatment of 1000 poor children suffering from heart ailments is praiseworthy. It is a glaring example that inspires the youth to live for the society.
C.M. IT Skill Center
The Chief Minister said that Chief Minister IT Skill Center will be set up at the district level ITI, Polytechnic, School of Excellence. It will help students acquire basic IT skills and these centers could also be used for online examinations.
Educational Visits for Science Learning
The Chief Minister said that a scheme would be launched for school children in which, they will visit Excellent Science Institutes of the country. It will develop scientific temperament and learning. Under the scheme educational tours would be conducted for reputed science institutes such as ISRO, Bhabha Atomic Center, Hindustan Aeronautics Limited, AIIMS and IITs.
The Chief Minister informed that the differently able sports persons winning medals for the state in national competitions will be given direct employment in the government services. He also sought suggestions from the youth for improving the plans, policies, administrative procedures. He said that suggestions could be given on his Twitter, Facebook, Shivraj Singh Chauhan App, MP.MyGov.in.-
WTN
RELATED NEWS
July 19th, 2018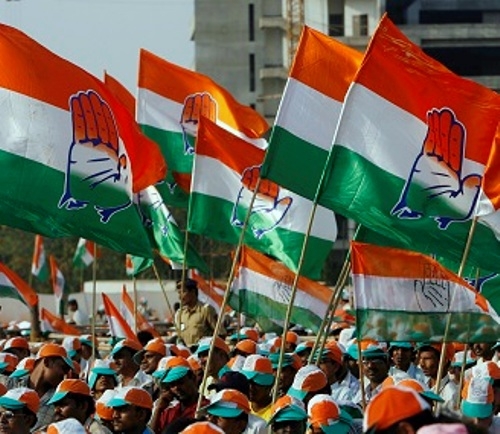 July 19th, 2018