All dimensions of Sankalp Se Siddhi to be completed in Madhya Pradesh
Wednesday - September 13, 2017 12:46 am ,
Category : BHOPAL
---
CM Chouhan opens 'Sankalp Se Siddhi' photo exhibition
Bhopal:
Chief Minister Shivraj Singh Chouhan has said that we would leave no stone unturned in Madhya Pradesh for building new India. With participation of people of the state we will materialise the 'Sankalp Se Siddhi' dream of Prime Minister Narendra Modi. Chouhan was inaugurating a photo exhibition 'New India - We Resolve to Make' as part of 'Sankalp Se Siddhi' resolution today at Ravindra Bhavan.
Chouhan said that all dimensions of 'Sankalp Se Siddhi' resolution will be covered in Madhya Pradesh. He said that any type of terrorism won't be allowed to grow in the state. New dimension would be set for rural and urban cleanliness. He said that glorious and prosperous India is building under the leadership of the Prime Minister Narendra Modi. He hoped that India will lead and guide the path of peace to the world facing the heat of materialism one day.
Chouhan said that the freedom struggle continued till 1947 since 1857. Britishers did not give the freedom in silver plate. Non-violence movement continued under the leadership of Mahatma Gandhi on the one hand, revolutionaries sacrificed their life for getting India free, on the other hand. We all will fulfill resolution of building new India by performing our duties with honesty. The Chief Minister administered resolution to citizens in this regard.
The Chief Minister visited photo exhibition. The exhibition has been arranged by DAVP division of Ministry of Information and Broadcasting and Parliamentary Affairs Department, with the help of Indian Oil Corporation. Photographs on efforts for welfare of different sections and upliftment of the country under the leadership of the Prime Minister by the Government of India, different movements of the freedom struggle and different dimensions of development have been displayed in the exhibition. The exhibition will remain open till September 16.
Member of Parliament Alok Sanjar, Regional Publicity Officer P.K. Mohanthy and officer of Indian Oil Corporation Vigyan Kumar and others were present on the occasion.-
WTN
RELATED NEWS
July 17th, 2018
July 16th, 2018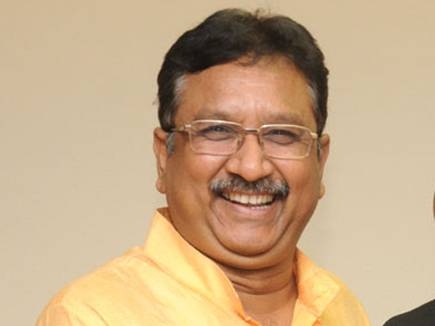 July 16th, 2018