Pani Roko Abhiyan begins to raise ground water level in state
Saturday - September 16, 2017 1:08 am ,
Category : BHOPAL
---
CM Chouhan holds discussion with C.M. Fellows
Bhopal:
Chief Minister Shivraj Singh Chouhan said that the Pani Roko Abhiyan has begun in state. Through this campaign flowing water is being stopped so that ground water level can be raised and the water can be used for irrigation when need arises. This was said by Chouhan during a discussion with C.M. Fellows at his residence today.
Chouhan said that the C.M. Fellows should make an estimate of the availability of drinking water when they visit the districts and give feedback of the Nal Jal Yojana.
Preparations are being made to tackle the situation of low rainfall in the state. Plans are being made at the development block level to double the income of farmers in state for which agriculture scientists and experts are holding discussions with farmers. C.M. Helpline and Samadhan Online has been arranged to redress public grievances. Applications of general public come to CM House and also during visits.
The applications are scrutinized and schemes are planned and necessary improvements are made according to people's expectations. He said that the feedback given by C.M. Fellows will be very significant. He introduced the C.M. Fellows to the officers posted at the CM Secretariat and CM House.
Secretary to the Chief Minister Vivek Agrawal told about the working system of C.M. Fellows. He said that the C.M. Fellows will visit the districts as Chief Minister's representatives and will give their feedback to the CM Secretariat. These Fellows will give their feedback related the state government's flagship schemes and programmes and will also give their suggestions where needed. They can also give new ideas related to the schemes and programmes. Their work will be service (Seva Karya) for the general public.
Principal Secretaries to the Chief Minister Ashok Vernawal and S. K Mishra, O.S.D to the Chief Minister, Additional Director General of Police Adarsh Katiyar, Secretary to the Chief Minister Hariranjan Rao, Additional Secretary Chandrashekhar. Deputy Secretary Nandkumaram and Neeraj Vashisht were also present on the occasion.-
WTN
RELATED NEWS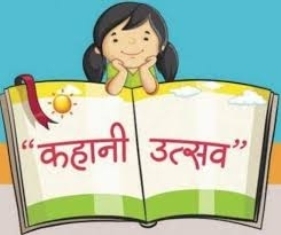 September 20th, 2018

September 20th, 2018
September 19th, 2018