Kolar are to be known as Shyama Prasad Mukherji Nagar
Tuesday - September 19, 2017 12:42 am ,
Category : BHOPAL
---
Ultra modern township to be built through systematic development
Tap water supply from December 25, tehsil office to begin soon B.A, MSc classes soon in Dr. Shyama Prasad Mukherji Govt. PG College
CM Chouhan gifts development works worth Rs 157 crores
Bhopal:
Chief Minister Shivraj Singh Chouhan said that Kolar area will now be known as Shyama Prasad Mukherji Nagar. The area will be developed into an ultra modern township through systematic development. Chouhan was addressing a massive gathering on the occasion of the inauguration of various development works in Kolar worth Rs 157 crore. Shri Chouhan said that tap water supply will begin in Dr. Shyama Prasad Mukherji Nagar from December 25, which happens to be the birthday of Atal Behari Vajpayee. Tehsil office will also begin soon in the area.
The Chief Minister dedicated the Dr. Shyama Prasad Mukherji Government Post Graduate College building and announced the beginning of B.A, Botany and M. Sc classes here. He said that along with Dr. Shyama Prasad Mukherji Nagar, Bairagarh are will also be developed. He presented smart phones to students studying in Government colleges in Bhopal city. He also distributed free copies of khasra to farmers. Calling upon youths CM Chouhan said that they should resolve to build a new Madhya Pradesh. They should become job givers and not job seekers for which they can take the benefits of schemes including Mukhya Mantri Yuva Udyami Yojana, Chief Minister's Economic Assistance Scheme, Chief Minister's Young Entrepreneur's Scheme etc. Chouhan said that the responsibility of the youths is to study and become good future citizens. There will be no hindrance in their education. Government will bear the expenses of the education of outstanding children. He said that the future of children should not be affected.
On the various innovative and unique schemes like Mukhya Mantri Bhavantar Bhugtan Yojana for farmers, Mukhya Mantri Medhavi Vidyarthi Yojana for outstanding students and Deendayal Rasoi for poor, he said that every poor person will have a plot or house. At least 15 lakh houses will be built in the next two years in the state.
Conversation with girls in "Dil se" programme
Calling upon girls to study hard and move ahead, Chouhan said that very soon he would be talking to women and girls through "Dil se" programme on Akashvani. He asked for suggestions from girls in this regard. Girls will be given 50 percent reservation in local units and 33 percent reservation in government jobs. He said that the society cannot be developed unless the future of girls is developed. He praised MLA Rameshwar Sharma for launching the development works to change the look of Shyama Prasad Mukherji Nagar. He administered oath to local residents to take part in cleanliness survey and bring Bhopal to the top position in cleanliness. Chouhan said that people have become aware towards cleanliness and their mentality has also changed through Prime Minister's Swachh Bharat Mission.
Only aim of Politics is public service
Bhopal MP Alok Sanjar said that today Madhya Pradesh has become the fastest developing state due to the Chief Minister Chouhan's efforts. People from other states come to study the unique schemes of the state and adopt them. Sanjar said that CM has prepared a favourable environment in the state for development and prosperity and has proved that politics only aims at public service.
In his welcome address MLA Rameshwar Sharma said that Kolar area has developed in a very disorganised manner. Houses have been constructed in fields. There is no proper system of water and human waste management. There were no colleges here and there was dearth of several public utility services also. But now the entire scenario has changed. He said the beginning of development works worth Rs 157 crores is a remarkable gift to the people of the area. He said the development of Shyama Prasad Mukherji Nagar will prove to be milestone in the development of Bhopal city and the state. He said that the Chief Minister fulfils his promises and later inspects it also.
Congratulating the residents of Shyama Prasad Mukherji Nagar for the beginning of development works in the area, Mayor Bhopal Alok Sharma said that Chouhan has worked hard day and night for development of the state and has made the state proud.
Development works in Kolar
The Chief Minister has gifted the Kolar area with several significant development works. He laid the foundation of Rs 24 crore electrification scheme in the area. He inaugurated the Rs 125 crore scheme of sewage network to redress sewage related problems in the area. He dedicated Dr.Shyama Prasad Mukherji Government College constructed at a cost of Rs 7.2 crores in Rajharsh area.
Facelift of Kolar
A new tehsil office is being built for Kolar. Work of Kerwa drinking water scheme is in progress. Work of 4 out 5 tanks with the capacity of 20 lakh litres is nearly complete. Work of laying down water distribution pipeline in 159 kms in all wards of Kolar is in progress. So far 80 km area has already been covered. A 2 lakh litre capacity water purifier in Kerwa dam and a 35 ft. deep INTUC is ready.
The construction of a bridge worth Rs 4.5 crore over Kaliasot river in Amarnath Colony is near completion. Kolar resident working in various factories in Mandideep industrial area will no longer have to face traffic jams on Hoshangabad road. A 13 km road is being built from Gol Jod to Mandideep at a cost of Rs 5 crores and this nearly 7.5 metre wide road will be fully C.C.
MLA Surendranath Singh, Bhopal Division Commissioner Ajatshatru, Nagar Nigam Commissioner Smt. Priyanka Das, Bhopal Collector Sudam Khade, members of the Mayor-in-Council and a large number of local residents were present on the occasion.-
WTN
RELATED NEWS
September 20th, 2018
September 20th, 2018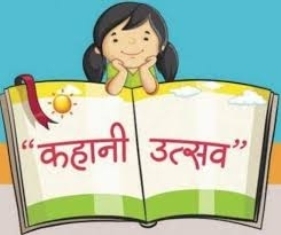 September 20th, 2018