Swachh Bharat Abhiyan at Bhopal, a reality check!
Tuesday - September 19, 2017 7:47 pm ,
Category : WTN SPECIAL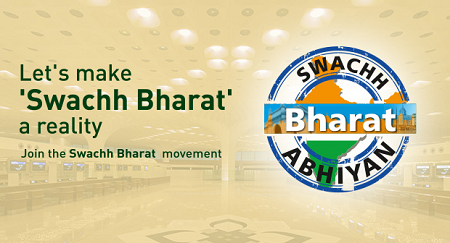 ---
Swachh Bharat Abhiyan at Bhopal, a reality check!
By Jaya Khare
Swachh Bhopal-Bhanpura Abhiyan is like Moon to Mars mission for the administration of Bhopal. The city had already witnessed the world's one of the most disastrous industrial mishap in 1984, hundreds of residents from Bhanpura village along with thousands of others from nearby areas have earned a bitter truth, the hard way of life with sickness, due to accidental or conscious carelessness which led to Union Carbide Gas Tragedy.

Bhanpur Road Bhopal

Adding to the agony to the life of Bhanpur residents is a land patch in hectors full of debris getting supply from the central city zone. Bhanpura's identity is Bhanpur-Khanti which situated beside the Bhanpura bridge. Hill of debris has been making life miserable for locals for years- especially during rains when the garbage pushes onto the streets and out of the defined Khanti zone.

The residents of nearby areas rural and urban areas including Bhanpur, Raslakhedi, Khejda, Pipliya, Mahauli, Polua, Atal Nehru Nagar, People's group institutions, Shiv Nagar, Kalyan Nagar, Kararia, Karondh, residents,and patients at BMHRC and Minal Residency are facing hazardous impacts.

The Bhanpur village is worst affected as the bridge is the only way connecting Bhanpur with rest of Bhopal. Scores of locals complain of health issues including a cough, heavy breathing, skin ailments, burning sensation in eyes and chest and so on due to the toxic air they breathe to the natural dirty living surrounding in the zone cannot be ignored.

When the nation observes Swachh Bharat Abhiyan, Swachh Bhanpur should be the top priority for the local ruling bodies. A reality check needs to conduct, and celebrities to politicians must be called off to Bhanpur to contribute their halves for making aware authorities as they are dumping waste on the doors of the city without proper Municipal Solid Waste handling, management and disposal.

Dr. Shubhangi Maskey-Resident Bhanpura: Gas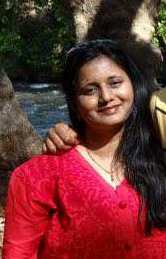 tragedy awaited again??"Oh My God!!! what is this acrid smell? I can't even breathe!! Does the Union Carbide factory stink even after so many years ? " my corporate friend said who was visiting Bhopal for the first time. We were passing though Bhanpur. Bhopal Municipal Corporation (BMC) poses dumb ears to the National Green Tribunal ban orders for the site owing to grave pollution not only of the air and land but also of the groundwater used for drinking purpose in 2 kms of its range.
Residents especially children and elderly are at high risk of developing cancers, liver problems, skin and acute respiratory disorders.Bronchial asthma is common in almost every house as told by Anita, a worker residing in the locality.Farmers are unable to grow vegetables and other products due to the toxic air and water.
Animals eat the plants with noxious ashes fallen consequent to combustion thereby adulterating our consumption of meat and dairy products.Social activists have authenticated presence of coliform bacterias 2400 times, chemicals including Dioxins, furans, Arsenic, Mercury, Carbon monoxide, nitrogen oxides, sulfur oxides, etc. Dioxins and styrene gases are dangerous chemicals which can lead to lung cancer.Carbon monoxide if inhaled enters blood affecting red blood cells converting haemoglobin into carboxyhemoglobin reducing its oxygen carrying capacity.This violation of Air Act and Environment Protection Act should be condemned at the national level by raising the alarm as good samaritans considering the potential of causing fatal epidemic outbreaks.

Dr. Chirag S Dausage; "Waste pickers" are often
found collecting recyclables without any protection measures, or even living within dump sites, sometimes even scavenging for food leftovers. In this sense, dump sites pose significant health and environmental threats both to the people involved in the operations and to the wider general public living close by. Hospitals and residential areas are nearby; government should shift it to some other place as people can get ill due to it.
Apart from our suffering, People throw away everything from industrial solvents to household cleaners in landfills, and these chemicals accumulate and mix over time. A more immediate concern is for the welfare of the wildlife that comes into contact with these chemicals, and it is not uncommon for animals to suffer inconceivably painful deaths resulting from chemical contamination.


Soumya Saxena: Bhanpura Karondh says,
: "Dumping yard in a residential area pose nuisance and threat to people living around. Not just it is an unpleasant site but a breeding ground for diseases and could, lead to acute respiratory problems for those living around. I think the government must not only move the site but recycle the waste as well" Hospitals and residential areas are nearby, the government should shift it to some other place as people can get ill due to it. Soumya request to the local authority - " Please look at Bhanpur this Year for Swachh Bharat Abhiyan reforms."
Sweety Bachani; Resident Karondh
says: Smelly, contaminated thoroughly of disease these open dumps are growing and affecting the health of people I believe that the closure of rehabilitation of these dumpsites must be considered a global challenge, not just a local one this year for Swachh Bharat Abhiyan.- Window To News


RELATED NEWS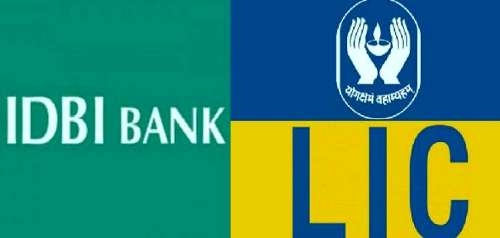 July 16th, 2018
July 16th, 2018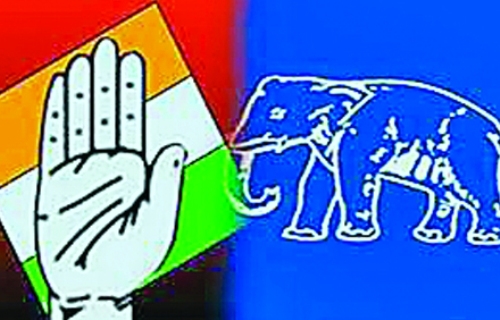 July 16th, 2018