Festive fall faro salad with kale, cranberries pecans & goat cheese
Wednesday - September 27, 2017 11:05 am ,
Category : RECIPES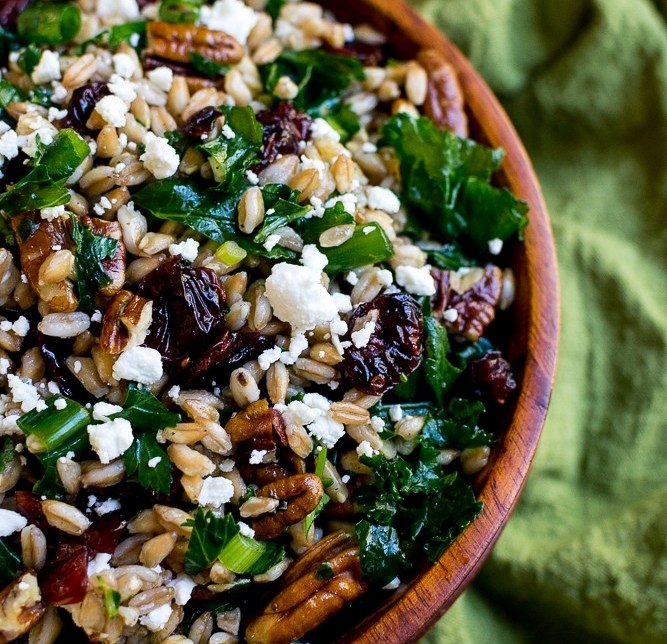 ---
Ingredient:

1½ cups farro
1 cup chopped kale
½ cup toasted pecans
½ cup dried cranberries or cherries
⅓ cup chopped scallions
handful of parsley, chopped
3 tbsp fresh lemon juice
3 tbsp olive oil
¼ tsp black pepper
¼ tsp salt
½ cup crumbled feta or goat cheese

Method:
Bring a pot of salted water to a boil. Add farro and cook for about 15 minutes until tender, stirring occasional. Drain well in a fine mesh strainer, set aside to cool.
Toast the pecans over medium-low heat in a saute pan, stirring often to prevent from burning. Should take about 5 minutes.

Add chopped kale to a large bowl and massage until slightly wilted - you don't have to do this but it helps break down the kale making it easier to eat.

Add cooled pecans, cooled farro, cranberries, parsley and scallions to the bowl with the kale and mix. Add lemon juice, olive oil, salt and pepper and mix again. Lastly, fold in the crumbled feta or goat cheese. Enjoy room temperature or chilled.
RELATED NEWS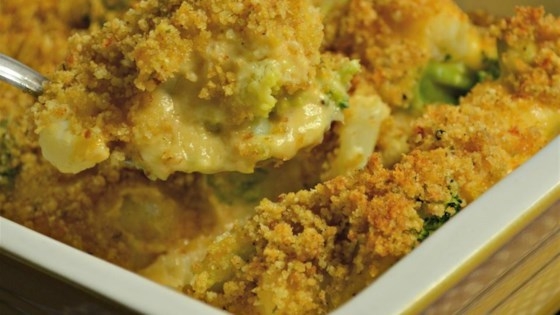 July 17th, 2018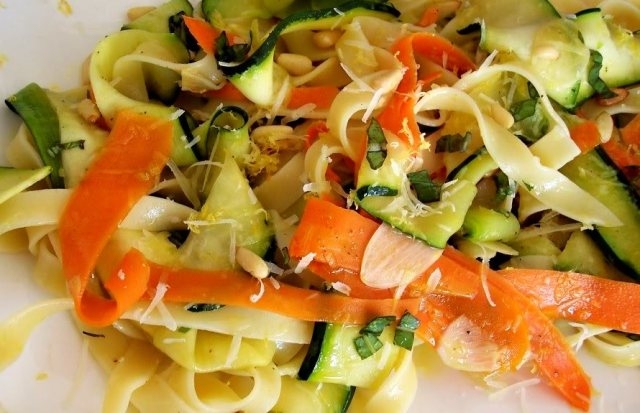 July 17th, 2018
July 17th, 2018