Dieting And Exercise Guidelines For The Prevention Of Heart Diseases Will Change After 'PURE' : Dr Deepak Chaturvedi
Thursday - September 28, 2017 4:17 pm ,
Category : BHOPAL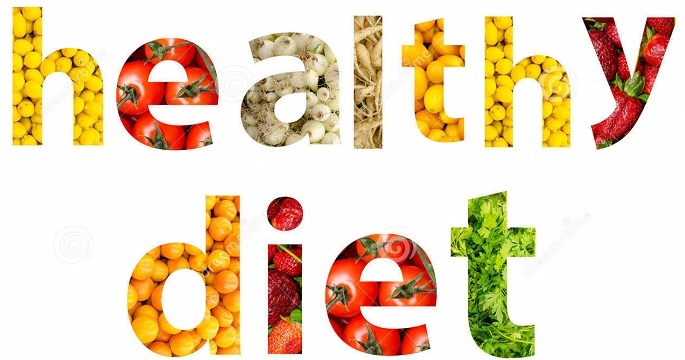 ---
Press Release
Dieting And Exercise Guidelines For The Prevention Of Heart Diseases Will Change After 'PURE' : Dr Deepak Chaturvedi
· PURE trial which is one of the largest study of recent past involving 18 countries, belonging to middle and low income socio-economic group (including India), and nearly 1,40,000 subjects for 7 years has revolutionised concept of Diet, Exercise and Lifestyle modification of Coronary Artery Disease.
· Till now most trials were done on effluent classes and on leisure exercise and diet. This mega trial is focussed on low and middle class will have a impact over global dietary and exercise guidelines for the prevention of heart diseases.
· In a recent revelation, a study has lowered down the need of exercise timing to prevent Coronary Artery Disease. In this cohort study it has been found that 30 minutes of physical activity five days a week could prevent one in 12 deaths and one in 20 cases of cardiovascular disease.
· We Indians can prevent heart diseases by adopting to physical activities like Garba and other dance forms, cycling, tracking, gardening and walking besides a balanced healthy diet.
Bhopal, 28 September, 2017: A diet that includes a moderate intake of fat and fruits and vegetables, and avoidance of high carbohydrates, is associated with lower risk of death, a seven year research with more than 133,843 people across five continents has shown. The study report also states that 150 minutes of physical activity a week could prevent deaths and cardiovascular disease.
Dr Deepak Chaturvedi, senior cardiologist, Akshay Heart & Multi Speciality Hospital informed this while addressing a press conference organised here on the eve of World Heart Day.
He said that PURE study findings are at odds with current recommendations to reduce total fat and saturated fats and suggest reconsideration of global dieting guidelines.
Referring to Senior author of the PURE study, Dr Salim Yusuf (McMaster University, Hamilton, ON), Dr. Chaturvedi said that the results will stop the whole population from feeling guilty if they eat fat in moderation. While very high fat intake—when it accounts for 40% or more of your dietary intake—may be bad, the average fat intake is about 30% and that's okay. We're all afraid of saturated fat, but actually we shouldn't be. Saturated fat in moderation actually appears good for you.
Dr Chaturvedi said heart disease have devastating effect on the low socio economic families. So promotion of siple physical activities, active transport like cycling, walking, active living by culture (sports, Garba) and educating about healthy food habits have a powerful and long lasting effect on population health.
Dr Chaturvedi further said that "Your heart powers your whole body. It lets you love, laugh and live your life to the full. That's why it's so important to look after it. If you don't, you're putting yourself at risk of cardiovascular disease (CVD), which includes heart disease and stroke. CVD is the world's number one killer. Each year, it's responsible for 17.5 million premature deaths, and by 2030 this is expected to rise to 23 million. But the good news is that much CVD can be prevented by making just a few simple daily changes, like eating and drinking more healthily, getting more exercise and stopping smoking".
Issuing a word of caution he said "Patients often tend to neglect chest pain citing acidity or gastric trouble which should not be overlooked. Any discomfort or any exertions that a person experiences after walking, particularly if it persists after taking rest, could be linked to heart and should not be ignored but should be immediately taken care."
World Heart Day is celebrated on 29 September each year. In May 2012, world leaders committed to reducing global mortality from non-communicable diseases (NCDs) by 25% by 2025. Cardiovascular disease (CVD) is accountable for nearly half of all NCD deaths making it the world's number one killer. World Heart Day is, therefore, the perfect platform for the CVD community to unite in the fight against CVD and reduce the global disease burden.
Created by the World Heart Federation, World Heart Day informs people around the globe that CVD, including heart disease and stroke, is the world's leading cause of death claiming ­17.5 million lives each year, and highlights the actions that individuals can take to prevent and control CVD. It aims to drive action to educate people that by controlling risk factors such as tobacco use, unhealthy diet and physical inactivity, at least 80% of premature deaths from heart disease and stroke could be avoided.
World Heart Day is a global campaign during which individuals, families, communities and governments around the world participate in activities to take charge of their heart health and that of others. Through this campaign, the World Heart Federation unites people from all countries and backgrounds in the fight against the CVD burden, and inspires and drives international action to encourage heart-healthy living across the world.- Window To News

RELATED NEWS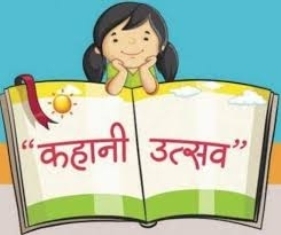 September 20th, 2018

September 20th, 2018
September 19th, 2018