Proper service and security of elderly would be ensured: CM Chouhan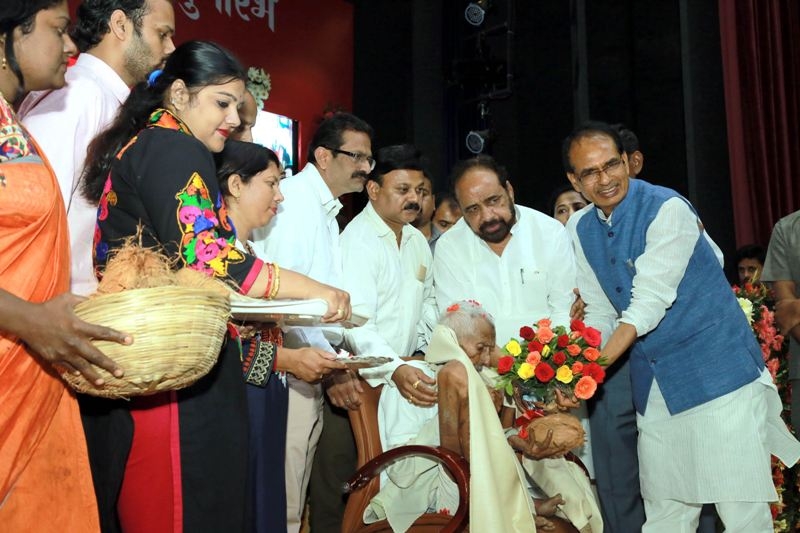 ---
Elderly to be honoured at government programme
CM launches single click pension scheme
Bhopal:
Chief Minister Shivraj Singh Chouhan said that state government will not let the elderly suffer. All service and security would be provided to them for which a new scheme would be introduced. Information of senior citizens staying alone in urban areas, towns and big villages will be collected and listed to ensure proper service and their security, he said. A helpline will be made for their assistance besides they will be honoured along with kanya pujan during government programmes. A senior citizens panchayat will soon be held at CM House. Chouhan was addressing a gathering at the state level programme organized on the occasion of World Elderly Day at the Academy of Administration today. The Chief Minister launched 'Single Click Pension Distribution Scheme' on the occasion.
Lauding the Single Click Pension Distribution Scheme Chief Minister Chouhan said that efforts should be made to improve it. Use of technique should be made with human sensitivities. The system of depositing fund in the accounts of the elderly will be successful only when the pension is deposited in their accounts and reaches in their hands within 2-3 days. He directed that such an arrangement should be made after joint consideration of panchayat, post office and the bank. He said that the state government is with the elderly. They should be allowed to live a joyous and happy life despite changes that occur with age. Respect towards the elderly in society should be maintained for which the society must come forward. The government will provide all possible assistance in their endeavours.
Chouhan said that Indian culture is based on the respect for the elderly. The entire society would benefit through the Ashram system. Old age homes are indicative of the effect of western culture. He said the world was changing. Today parents are willing to leave tiny infants of 1-11/2 years in crèches. Whether such children will leave their parents in old age homes is a cause for concern. It has to be understood that they should stay with their grandparents and family. Chouhan recalled his childhood memories. Recalling various incidents related to his grandmother he said that the role of a grandmother in bringing up of children in joint families used to be utmost significance, All important decisions concerning the family would be taken by the elderly.
The Chief Minister made 100 year-old senior citizens Smt. Puniya Bai and Kanhaiyalal sit on the dais along his side during the programme as a mark of respect. He got off the stage and personally went up to elderly 100 year-olds and honoured them. He gave certificates to the officers, managers and executives of Social Justice Department, National Informatics Centre and Central Bank of India for their assistance in Single Click Pension Scheme System. He also reviewed a photo exhibition organized on World Elderly Day.
Panchayat and Social Justice Minister Gopal Bhargav said that negligence towards old parents is most inhuman act. Government will penalize such people. Mentioning the incident about the incident in which a man residing in America received the information about his mother's death in Mumbai after six months, he said that this should not happen in the state, efforts should be made in this direction. It is the responsibility of the society, particularly the young generation to ensure that their parents stay happily. He said that the government has implemented Single Click Pension Scheme to make the pension distribution system more transparent, prompt and improvised. Madhya Pradesh leads in introducing such a scheme. Shri Bhargav has invited suggestions to improve this system.
In connection with the World Elderly day, Principal Secretary Social Justice Ashok Shah said that government is making maximum efforts to make the senior citizens happy. Programmes including musical morning, walk, delicious snacks and health examination are being organized. Giving information regarding Single Click Scheme he told that Madhya Pradesh is first in the country for having arranged to get pension amount deposited in the accounts of 35 lakh beneficiaries of ten types of pension schemes at the click of a button. He told that earlier nearly 6,000 signature were needed in the pension approval process, but now only single signature is needed.
A kalapathak dal of the Social Justice Department presented Madhya Pradesh song at the outset. Guests lit the lamp and started off the programme. State Senior Citizens Welfare Commission Chairman V.G. Dharmadhikari, Vice-Chairman Vibhishan Singh, Central Bank of India General Manager Ajay Vyas and a large number of senior citizens were present on the occasion.-
WTN
RELATED NEWS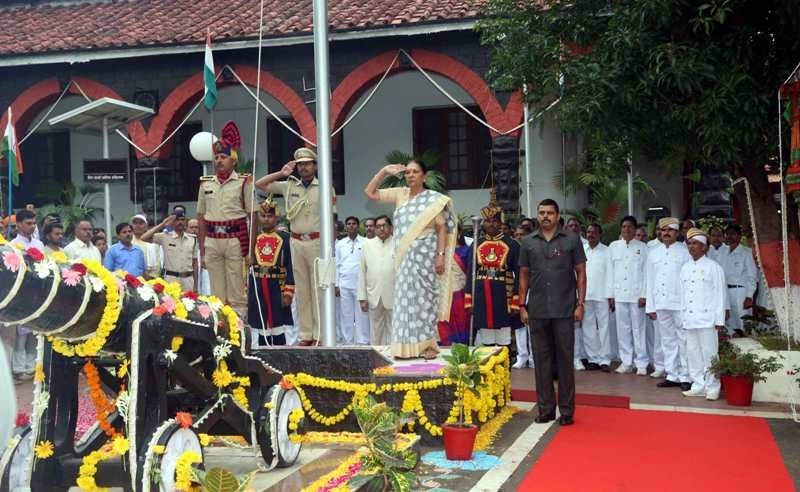 August 16th, 2018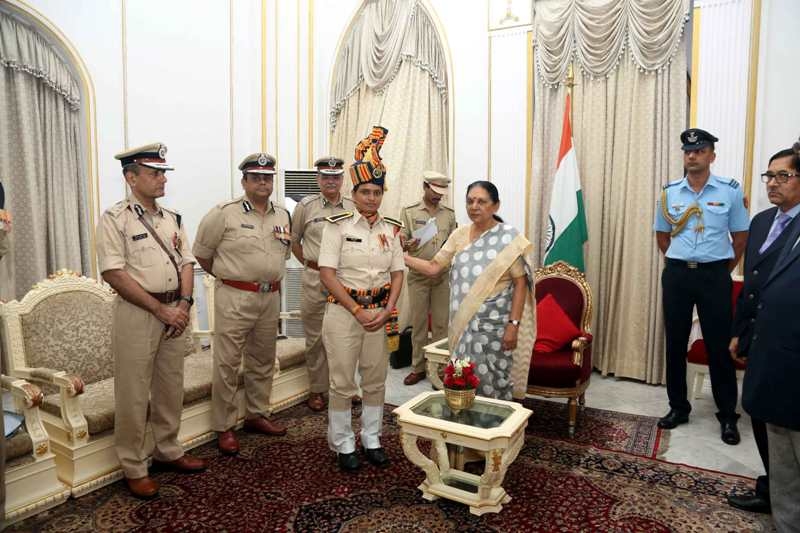 August 16th, 2018

August 16th, 2018