Inauguration of ERO Net in M.P. on October 04
---
Voter List to Become Transparent and Names Can be Added Online
Election Commissioner O.P Rawat to Inaugurate ERO Net
Bhopal:
In order to make the voter list transparent and to link all the Election Registration Officers (ERO), the ERO net prepared by the Election Commission of India will be inaugurated on October 4. Election Commissioner of Election Commission of India O.P. Rawat will inaugurate the ERO Net at the Office of the Chief Electoral Officer, Madhya Pradesh in a programme scheduled to be held at 3.00 p.m. Deputy Election Commissioner Sandeep Saxena, Director I.T. election Commission V.N. Shukla and Chief Electoral Officer Smt. Salina Singh will present on the occasion.
It may be mentioned that there are 65 thousand 155 voting centers in Madhya Pradesh for about 5 crore 2 lakh voters. ERO Net is a web based app, which has been prepared by the commission to bring transparency in voter list and voters. All the Eros of the country will be linked by the app and any person can register online from home itself to add his/her name in the voters list. Persons can apply online throughout the entire year at any time through app.
After the online registration, a unique I.D. will be provided to facilitate the voter to know about the status his/her application till registration completed. The concerned ERO and BLO will receive alert through SMS. The online application will reach Election Registration Officer, BLO-Supervisor directly. After receiving the application, the checklist will be generated by the ERO which will be verified by BLO-supervisor. BLO will contact the concerned election officer for verification and after that the checklist will be give to the ERO/AERO/BLO-Supervisor.
In this manner, process to add name in the voter list will become simple, transparent and in a short span. Despite the implementation of this arrangement, the facility to fill all types of forms manually will remain available as it is. Link of NVSP (National Voter Service Portal) prepared by the commission is available on the website of the Commission, important website of the Union Government and Chief Electoral Officer. The ECI.App can be downloaded easily on mobile phone from Google play store.-
WTN
RELATED NEWS
July 17th, 2018
July 17th, 2018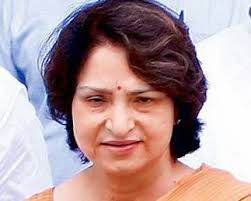 July 17th, 2018