Hoshangabad District Becomes Completely Open Defecation Free: CM Chouhan
---
Swacchta Doot of Panchayats Honoured in Swachhta Samman Samaroh
Bhopal:
Chief Minister Shivraj Singh Chouhan declared Hoshangabad completely open defecation free in a programme held at Hoshangabad today. On the occasion of Samman Samaroh, he said that where there is cleanliness there is God.
Recollecting the memories of Ambassador of Cleanliness Mahatma Gandhi and Former Prime Minister Late Lal Bahadur Shastri, Chouhan mentioned that Mahatma Gandhi was a partisan of cleanliness. The Prime Minister Narendra Modi has changed the approach of the countrymen towards the cleanliness. People were used to spread garbage on roads and offices earlier but their attitude has changed and now they dispose trash in dustbins. Praising the efforts for making all the gram panchayats of Hoshangabad open defecation free , Chouhan stated that this has become possible due to the efforts of people, public representatives, district administration and panchayat workers. There are 883 villages under these gram panchayat. Fifty Seven thousand 855 toilets have been constructed in these gram panchayats by the Rural Development department and district administration.
CM Chouhan mentioned that toilets have already been constructed but people are urged to use them. Make it a habit. Keep the toilets clean and hands must be washed with soap. He further said that we have to change our mind set. This will help in maintaining dignity of our homes. Chouhan mentioned that he took resolution during the Narmada Seva Yatra that Maa Narmada will be made clean. An amount of Rs. 155 crore has been sanctioned for establishment of sewage treatment plant. The clean water after the treatment will be utilised in agriculture activities. Special attention will be paid that not a single drop of sewage water should be released in Maa Narmada.
Moreover, Chouhan said that Indore district has been declared first in the country in cleanliness. He instructed the President Nagar Palika Akhilesh Khandelwal to follow the path of Indore for making Hoshangabad district clean district of the country. Lauding the 2 lakh houses built under Pradhan Mantri Awas Yojana in the state, Chouhan said that this has become possible due to tireless efforts of Panchayat and Rural Development department. Every poor of the state will have their own shelter in the next 4-5 years. He further said that gram panchayats will give permission for sand mining now.
Chouhan presented Mukhya Mantri Swacchta Samman Puraskar to President Jila Panchayat Kushal Patel, Collector Avinash Lavaniya, CEO Jila Panchayat P.C. Sharma and to the entire team of the District Coordinator for becoming ambassadors of cleanliness. Besides this, he also presented awards to Sub-Divisional Officers, Chief Executive Officers and to the Block Coordinators. Moreover, he honoured Sarpanchs with Swachh Gram Panchayat Puraskar.
Certificate of cleanliness was given to bal toli (Children's Team) Muhansa for spreading awareness towards cleanliness from village to village. Under the Kishori Swachhta Puraskar, the Chief Minister Chouhan gave awards to Priyanka Yaduvanshi and Bhajan Mandli Jhankar Pagdhal and girls of the Kishori toli (Girls Team). He also honoured members of the Prerak Mandal on the occasion.
Speaker Madhya Pradesh Vidhan Sabha Dr. Sitasharan Sharma expressed hope that Madhya Pradesh will become leading state in the country in the field of cleanliness. Minister for Panchayat and Rural Development Gopal Bhargava mentioned that all the tahsil of the state are covered completely under the irrigation.
Road network has been laid in the state. Fifty thousand villages will be linked with bridges and culverts next year. Madhya Pradesh has become the leading state for constructing the houses under the Pradhan Mantri Awas Yojana. He asserted that the entire state will become open defecation free in the coming years.
Chief Minister Chouhan inaugurated the Samaroh by lighting the lamp at the statue of Father of the nation Mahatma Gandhi. District Panchayat President Kushal Patel welcomed the guests. Among those present at the programme were Minister of State for Food Processing, Horticulture and Forests Surya Prakash Meena, Mineral Development Corporation Chairman Shiv Choubey, Madhya Pradesh Warehousing Corporation Chairman Rajendra Singh, MLA Sartaj Singh, Vijaypal Singh, Thakurdas Nagvanshi, former Revenue Minister Madhukarrao Harne, Rajya Antyodaya Samiti member Harushankar Jaiswal and Additional Chief Secretary R. S. Julaniy besides local public representatives.
Legal provision to be fixed against influential persons from this session
Chief Minister Chouhan dedicated various construction works and performed bhoomi-pujan in the district at the Swachhata Samman Samaroh. While performing kanya poojan he said that 50 percent seats have been reserved for girls in government jobs. Addressing farmers Chouhan said that looking at scanty rainfall, farmers should opt for crops needing less water and keep changing crops while sowing. He said that very soon custom hiring centres would be opened at various places. Legal provisions would be fixed from this session against influential persons. He said that every person should adopt clean habits and administered oath of cleanliness to them. The Chief Minister reached Vidhan Sabha Speaker Dr. Sitasaran Sharma's residence and met him. Later he planted saplings at Central School.
CM served food to the sanitation workers
Chouhan took part in the Samrasta Bhoj organised at SNG School ground premises in Hoshangabad. During the sahabhoj organised on the birth anniversary of Mahatma Gandhi, Chouhan served food to sanitation workers. He also accepted food from sanitation workers and participated in the Samrasta Bhoj. He said that it is these due to these sanitation workers that we are able to keep our city clean and where there is cleanliness there is Godliness.
Among those who took part in the programme were Vidhan Sabha Speaker Dr. Sitasaran Sharma, Panchayat and Rural Development Minister Gopal Bhargav, District Minister in-charge Suryaprakash Meena, MLA Vijay Pal Singh, Thakurdas Nagvanshi, District Panchayat President Kushal Patel, Nagar Palika chairman Akhilesh Khandelwal, former minister Madhukar Harne, Harishankar Jaiswal, corporators and public representatives.-
WTN
RELATED NEWS
July 17th, 2018
July 17th, 2018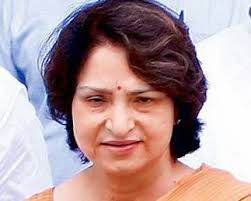 July 17th, 2018