Mahatma Gandhi Transformed Life Practicing Truth and Non-Violence: CM Chouhan
Tuesday - October 3, 2017 1:41 am ,
Category : BHOPAL
---
Programmes to Make Life Meaningful to be Held on 150th Anniversary
CM Chouhan Participates in Sarva Dharma Prarthana on International Non-Violence Day
Bhopal:
Chief Minister Shivraj Singh Chouhan said that Mahatma Gandhi became great by his deeds. Bapu transformed his life practicing truth and non-violence all his life time. Chouhan mentioned that programmes to make life meaningful will be organized on the occasion of 150th anniversary of Mahatma Gandhi. A state level committee will be constituted related to the arrangements of the programmes.
Chouhan was addressing the Sarva Dharma Prarthana Sabha held at Gandhi Bhavan on the occasion of International Non-Violence Day here today.
Chouhan stated that Indian Philosophy is the Philosophy of Mahatma Gandhi.
Principles of truth and non-violence of Indian culture were transformed into ground realities by the Bapu. He showed the practical form of non-violence. He was such a revolutionist who always following the path of truth and satyagrah and has compelled the Britishers to quit India. Bapu has said that violence is not a solution for any problem. Chouhan mentioned that lives of victors of major wars ended in frustration. Today rule of violence and terrorism is being witnessed in the world. Solution is there in the thoughts of Bapu. Chouhan said that great personalities are respected by all, we should also follow their teachings. Referring to the incidents of Bapu's life, Chouhan mentioned that Bapu used to teach people from his conduct.
He urged for making effort to imbibe the teachings of Bapu in conduct. Small efforts bring big changes in life. Life can be made meaningful only analysing improper activities daily.
Moreover, Chouhan said that Mahatma Gandhi was determined about cleanliness. Perspective can be changed by request. Bapu used to clean toilet when there was a tradition of manual scavenging. It was a matter of dispute between him and his wife. Mahatma Gandhi is the inspiration of Swacchta Abhiyan of the Prime Minister Narendra Modi. Swacchta Abhiyan has started reflecting now. Change has come in the approach of the society towards cleanliness. People who used to spread dirtiness are hesitant now. Chouhan told the people to quit addiction during de-addiction week. People should encourage others to quit addiction.
Furthermore, Chouhan said that positive life is more meaningful than successful life. Birthday of Bapu should not become only ritual. Mentioning about the Sarva Dharma Prarthana, Chouhan said that preaching should be implemented then only we can make the resolutions of Bapu successful. Chief Minister Chouhan encouraged the children to give unutilized toys and books to the needy children.
At the outset, CM Chouhan was welcomed with Soot Mala in the programme.
Chouhan floral tribute to Mahatma Gandhi and Lal Bahadur Shastri. He presented awards to the students who have won essay, painting, bhajan, patriotic songs competitions and to the winners of competition held on inspiring incident of Mahatma Gandhi including Pragya Sharma, Raghav Rakshapal, Kamal Kishore, Priti Singh, Giriraj Sharma, Aman Gaur, Navila Khnam, Rajdeep Mardha, Riya Jain, Sakshi Rathore, Shubhana, Roli Pradhan, Riya Malwi, Ranu Aswal, Kriti Saini, Vaibhav Pant, Anjali Madke besides winner schools of group patriotic songs competition including Red Rose School Lambakheda, Navneet Higher Secondary School Bairagarh, Vikramaditya Higher Secondary School BHEL and Jawahar Lal Nehru Higher Secondary School BHEL. Sarva Dharma Prarthana and Bhajan ' Vasihnavjan' were presented in the programme.-
WTN
RELATED NEWS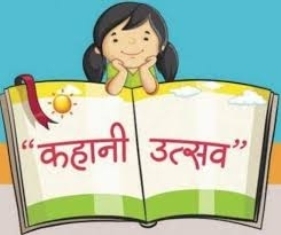 September 20th, 2018

September 20th, 2018
September 19th, 2018