Utmost Priority to Good Governance and Corruption Free Rule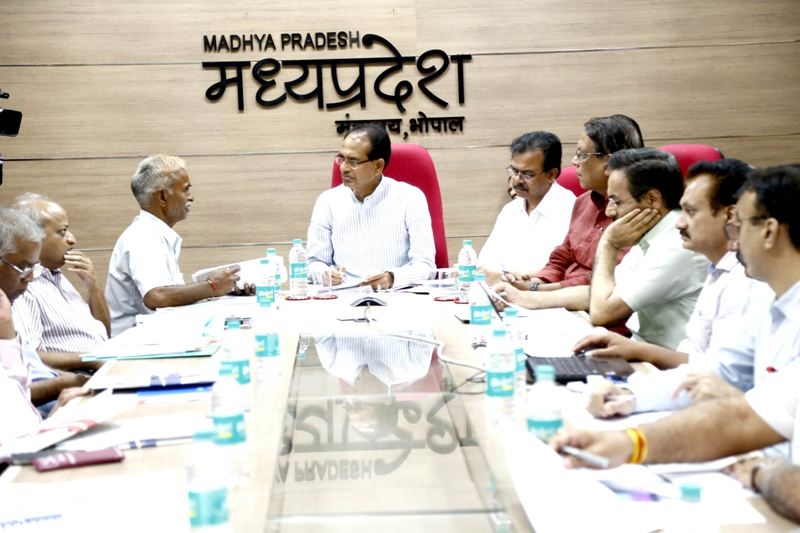 ---
Strict Action for Negligence in Providing Public Services:CM Chouhan
Tourism Festival from October 6 to 25
Suspends Employees for Negligence
Bhopal:
Chief Minister Shivraj Singh Chouhan instructed all the Collectors and Divisional Commissioners to become vigilant and sensitive in providing public services to the people within stipulated time limit adhering strictly to the Public Service Guarantee Act. Deliberating with Collectors through Samadhan Online at Mantralaya here today, Chouhan informed that special video conference will be held on subjects related to implementation of Public Service Guarantee Act on October 16. Now review will be made on cases linked with the public services every month.
Chouhan further said that this Act has been made for good governance. The state government is committed to provide good governance and corruption free rule to the people.
Chouhan has urged the Collectors and Divisional Commissioner that they can provide suggestions to link the public services of various departments on the basis of their field experience. Good Governance is the top priority of the government. Corrupt officials who are obstacles in the path of good governance will not be tolerated at any cost.
Tourism Festival from October 6 to 25
Chief Minister Chouhan mentioned that Tourism Festival will be organised in the entire state from October 6 to 25. He gave instructions to all the District Collectors to hold meeting of District Tourism Promotion Councils in their respective districts and prepare a list of potential tourist places. Conduct tourism activities at one of the place in the guidance of Minister in-Charge., he added.
Tourism Cabinet in Sailani of Omkareshwar
Chouhan informed that tourism cabinet will be organized in Sailani of Omkareshwar on October 25. He said that keeping in view the employment, encouragement and development of tourism sector is must.
Keep Emergency Action Plans Ready for Drought
Chouhan has told all the Collectors to keep the emergency action plans ready keeping in account the drought situation. He mentioned that work to accumulate flowing water should be started from now itself. He further stated that crop harvesting test should be completed on time to derive full benefit of Pradhan Mantri Crop Insurance Scheme.
Moreover, Chouhan said that news from some districts regarding difference in insured area and sowed area have been received. He told the Collectors to pay special attention on this and rectify the anomalies so that farmers could get insurance amount without hassles. Delay will not be tolerated in this work.
Chief Minister Chouhan reviewed the free distribution of Khasra copy and praised the good work off field officers. He said that redressal of revenue cases has gained pace due to the tireless efforts of the collectors. He said that the remaining formalities should be completed by October 15.
Issuing directives for registration of maximum number of farmers under the Mukhya Mantri Bhavantar Bhugtan Yojana, the Chief Minister Chouhan congratulated and praised the police administration and Superintendent of Police of all the districts for maintaining law and order during Devi immersion and Moharram festivals.
Redressal of Grievances
Mohan Lal, a resident of Barkhera district Narsinghpur complained that he has not received Bhoo-Adhikaar Rin Pustika within time limit despite his application submitted at Public Service center. Taking it seriously, Chouhan said that public services should be provided within time frame under the Public Service Guarantee Act. He issued order for suspension of reader and patwari in the case of Mohan Lal and gave instruction for imposing fine of Rs. 5 thousand on the concerned officer. The amount of fine will be deposited in the applicant's bank account.
Gautam Singh of Morena informed that his nephew has lost his life drowning in Chambal river but he has not received economic assistance. Chief Minister Chouhan holding patwari accountable in this case issued instruction for suspension of patwari and the concerned revenue officers conducting a departmental inquiry against him.
Inder Singh of Shivpuri said that bribe was being demanded by the patwari in the case of mutation. Issuing instruction for suspension of the concerned patwari, Chouhan said that officers and employees should keep them ready for termination from the services on this irresponsible and insensitiveness behavior.
A case of anomaly in date of birth in the 10 th class mark sheet of Ku. Gunjan of Vidisha district came before the Chief Minister. Holding the concerned school responsible for this act, notice has been served to the school by the collector. Chouhan instructed for special attention in such cases in the board office.
Jageshwar of Seoni complained that the amount paid by the government through bank for uniform has not been received by him. Senior officers of the bank present during the Samadhan Online informed Chief Minister that immediate action has been taken against the bank manager.
Praises Officers for Excellent Performance
Chief Minister Chouhan congratulated officers for effective and satisfactory redressal of cases registered under the CM Helpline 181 and praised their efficiency. He also lauded districts, jila panchayats and nagar nigams for their excellent performance.
Neemuch, Bhind, Morena, Dindori and Seoni topped in redressal of complaints related to the home department. Chouhan congratulated Superintendents of Police and Police personnel of these districts. Moreover, Chouha praised Badwani, Shajapur, Alirajpur and Singrauli for activities under the forest department.
Furthermore, Chouhan congratulated officers of various departments including Ajay Shravan, L.N. Borna, Anil Ambare, Abhishek Diwan, Ramavtar Singh, S.K. Sinha, B.S. Mehta, Shivam Suryavanshi and Bhupendra Pratap Singh.
It was informed on the occasion that the entire data of Ladli Laxmi is available on CM Dash Board. Important data like year wise registration, district wise registration etc. is made available on the board.-
Windowtonews
RELATED NEWS
July 17th, 2018
July 17th, 2018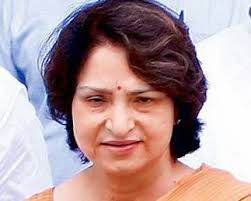 July 17th, 2018