Protein supplements: An unnecessary hazard?
Wednesday - October 4, 2017 8:29 am ,
Category : WTN SPECIAL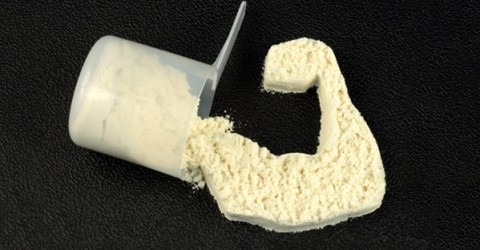 ---
Protein supplements: An unnecessary hazard?
Most people, especially in the urban areas, use some kind of food supplement to add to their nutritional needs apart from the meals they take.
Many people do so to enhance their muscular heft, while others take nutrition doses to enhance immunity or simply feel stimulated or energised. The market is full of nutritional supplements, especially those rich in protein and there are plenty of options to choose from.
​Body Building and staying fit is possible even without the use of supplements
But is additional protein intake really essential for good health? Is our food not sufficient to cater to our needs? Opinions can vary, but most good medical practitioners will advise against the use of additional or artificial supplements, unless absolutely necessary due to some medical condition. Unfortunately, most nutritional supplements available in powder form in the market are not rich in protein content, even if they advertise otherwise.
They are mostly sugar-rich with very little protein content. High-end protein supplements are also available no doubt, which is advised for gymnasts and athletes, but they are beyond the reach of many and most importantly, they are not needed in normal conditions, unless there is specific calorie consumption that warrants supplementary adjustments.
Whey protein supplement is still a better option among all others, especially for people who have the problem of digesting milk due to its lactose content. Whey protein supplement is free from many of the shortcomings normal protein drinks have. However, any extra protein intake, if not burnt through sufficient physical activities, will result in unwanted fat and weight gain. Excess protein cannot be stored in the body in its original form and the calories, unless burnt, will turn into fat.
​Body Building and staying fit is possible even without the use of supplements
Another negative effect is a high level of protein in the body enhances acid content in the body due to the release of sulphate and phosphate.
This not only exerts unnecessary pressure on the kidneys, since they try to restore the acid balance but also robs the bones of calcium, leading to enhanced chances of getting osteoporosis.
Outside protein intake also increases ketones, which the kidneys need extra hard work to flush out. The build-up of toxic ketones in the body is reported due to extra protein intake that leads to ketosis. Since the kidneys flush out such build-up by frequent urination, there is increased the risk of dehydration.
Other undesirable side effects could include dizziness, lethargy and bad breath. There have also been reports of liver damage due to prolonged use of dietary supplements, including protein.
RELATED NEWS
July 19th, 2018
July 19th, 2018
July 19th, 2018