Training of New Technique is Must for Election Staff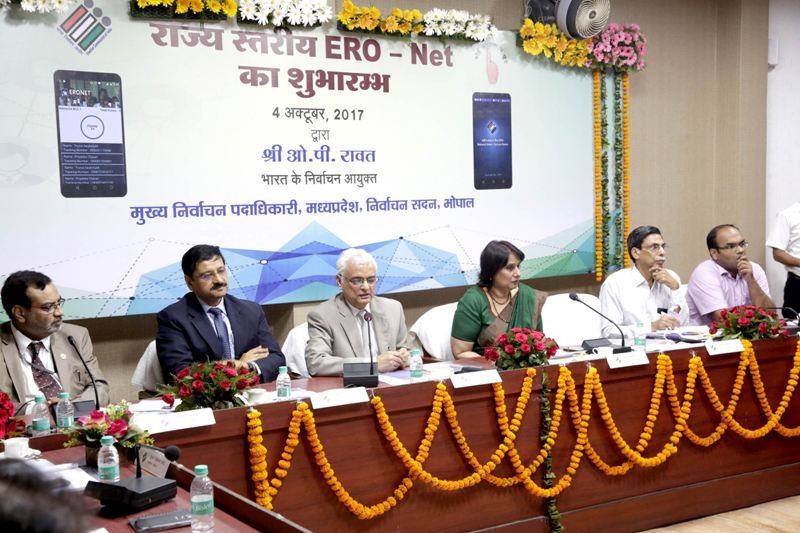 ---
Election Commissioner O.P. Rawat Inaugurates ERO-Net in Madhya Pradesh
Madhya Pradesh Becomes 26th State in Country to Begin ERO-Net
Bhopal:
Election Commissioner of India O.P. Rawat said that training of new technique and its details are must for the election staff. Several innovations and latest technology are being used by the Commission to hold fair elections with transparency. Therefore it is necessary that we should know how to use the new technology in better manner. Rawat was inaugurating the ERO-Net for Madhya Pradesh in the office of the Chief Electoral Officer today. Chief Electoral Officer Smt. Salina Singh, Deputy Election Commissioner Sandeep Saxena and Director I.T. Election Commission of India V.N. Shukla and Collectors of some districts besides Electoral Registration Officer and other Officers were present on the occasion.
Rawat informed that the Commission is making constant efforts to use new technology for voters list and while conducting election. ERO-Net is a significant step in this direction. Madhya Pradesh has become the 26th state of the country for starting the ERO-Net. He further mentioned that ERO-Net is such a process which will link all the EROs together and would be able to share information with each other. All the information would available online to facilitate Electoral Registration Officer to take decision at the right time. Digital record of all applications will be available with the EROs which can be verified at any time conveniently. ERO-Net will prove to be an effective administrative tool for making voters list.
Claims/objections will be redressed speedily with quality. Data base of deceased voters will be available and will help to delete their names. Process to add/delete name of the voter in case of his/her shifting from one place to other will become simple. The available data will be secured on updated real time at the national level. Voter will get updated information regarding redressal of his/her application through SMS from time to time. And the election mechanism will also get SMS alert to dispose the application within time. Moreover, voters will get information about the polling center easily.
Moreover, Rawat informed that mobile app will also be linked with this net to facilitate voter to apply from any place. Voter can apply through National Voter Service Portal (NVSP). Moreover, arrangement for proving information regarding duplicity in name in his/her area or other area besides deceased person is also available in the ERO-Net. Voter list will become anomalies free and multiple entries will become nil. Moreover, information about name of booth level officer, ERO and their mobile numbers besides available facilities in polling centers will be available to the voters easily.
V. N. Shukla informed in detail about the communication plan and other activities of ERO-Net through presentation. He informed that standard process of ERO-Net will function simultaneously in the entire country which is in 14 languages. One form has been included in the net for duplicate epic card. ERO-Net is a process to contact voters directly which will have their mobile numbers and e-mails. Attention has been paid in the process as regard to the role of each officer and employee.
Deputy Election Commissioner Sandeep Saxena said that ERO-Net has been developed keeping in view the convenience of Election Registration Officer. He praised the suggestions received from Madhya Pradesh regarding ERO-Net. He further informed that 95 percent requirements related to ERO have been included in this process. The Commission has also initiated to ensure a specific epic number of voter in the entire country and there should be no duplicity in the name. ERO-Net will facilitate quality to the voter list. Moreover, Saxena also gave information regarding use of ERO-Net for preparing voters list transparent and anomalies free.
At the outset, Smt. Salina Singh while welcoming O.P. Rawat and other guests informed about the preparations as regard to ERO-Net. She informed that now any citizen can apply from any place at anytime through ERO-Net using internet or mobile. She described the ERO-Net as significant step of Indian Democracy which will benefit large number of voters. Short documentary focusing ERO-Net training was exhibited on the occasion.-
Windowtonews
RELATED NEWS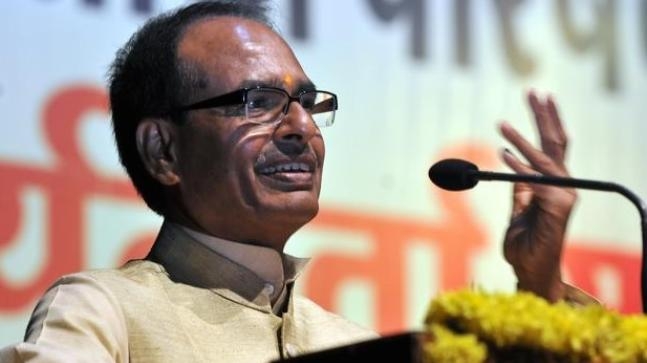 August 19th, 2018
August 19th, 2018
August 19th, 2018