'Tourism Fest' to begin from October 6
---
Various events, D.T.P.C meetings in districts to mark festival
Bhopal:
A special tourism campaign is being organized from October 6 to October 25 in state. The campaign is being launched as 'Tourism Fest' as per Chief Minister Shivraj Singh Chouhan. All districts have been directed to prepare a work plan and work accordingly. All district collectors have been directed to ensure that District Tourism Promotion Council (D.T.P.C) meetings are organized in their districts. These meetings will be presided over by the District Minister in charge. Any one tourism spot will be focused under the guidance of the district ministers in charge where various activities will be organized.
Secretary to Chief Minister and Tourism Hari Ranjan Rao has issued guidelines to all district collectors and secretary District Tourism Promotion Council in connection with the implementation of the work plan for the smooth operation of the special tourism campaign. In this it has been said that District Tourism Promotion Councils have been constituted in all districts under the innovations from the tourism perspective. It aims at taking important initiatives at the local level from tourism point of view to create public awareness besides improving quality of basic facilities available in tourism sites. The D.T.P.C meetings will be presided over by the district minister in charge and the works undertaken and achievements in tourism sector at state and district level will presented through small films and presentations. Tour operators and travel agents will also attend the meetings.
Madhya Pradesh Tourism has set goal of construction of Way Side Amenities at every 40-50 km distance on importance roads under the Way Side Amenities policy.
For this more than 300 spots have been identified. The work of Way Side Amenities is in progress at various places. During the campaign, the work of documentation, transfer of possession and public dedication of the Way Side Amenities that are ready will be undertaken. D.T.P.C will work with the support of local organizations to maintain cleanliness at various tourism centres under the ambitious 'Swachh Bharat Mission'.
Programmes like folk songs, folk dances, kala yatras, food festivals and street plays based on local tourism would be organized at the district level. Best quiz masters of the district playing an important role in the recently concluded tourism quiz contest will be honoured. It may be noted that more than 18,000 students from about 5990 schools took part in the tourism quiz held in all districts of the state. In view of skill enhancement and employment generation different training will be conducted on tourism related topics. Cultural programmes and adventure camps based on tourism would also be organized.-
Windowtonews
RELATED NEWS
July 17th, 2018
July 17th, 2018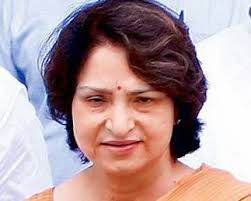 July 17th, 2018