Child sex abuse incidents should be strongly opposed by society
Saturday - October 7, 2017 1:23 am ,
Category : BHOPAL
---
CM Chouhan at "Safe Childhood-Safe India" Yatra felicitation programme
Bhopal:
Chief Minister Shivraj Singh Chouhan has called upon all sections of the society to work unitedly against child sex abuse and make efforts to put an end to this dangerous mentality from its roots. He said that such mentality is very dangerous for a healthy society. Such incidents should be strongly opposed at all levels in the society. Chouhan was addressing the felicitation programme of Nobel prize winner Kailash Satyarthi's Yatra "Safe Childhood-Safe India" at Tatya Tope Stadium.
CM Chouhan said that the State government will soon get a bill passed in the Vidhan Sabha and send it to the Government of India to ensure strong punishment to the criminals who behave badly with innocent children. He said that a public awareness campaign will be launched to put an end to such distorted mentality in the society. All sections of the government and society should make combined efforts in this direction. Chouhan also stressed on efforts to put an end to child labour system.
The Chief Minister said that state government is running schemes to realise the dreams of children like providing free education, uniforms, bicycles, higher education scholarships for girls, scholarships for all categories, laptops to outstanding students of Class XII, smart phones on admission to college and fees of outstanding students. Chouhan termed the efforts of Satyarthi in improving the lives of children as sacrifice, austerity and dedication.
Satyarthi told on the occasion that the Yatra has been organised to end child sex abuse and violence against children in the society. The Yatra began on September 11 covering 11,000 kms via 22 states of the country. He told that the Yatra will conclude on October 16 at Rashtrapati Bhavan. He said the Yatra symbolizes the social and cultural revolution of changing the society's mentality towards sexual exploitation. Lauding the sensitivity of CM Chouhan he said that the state government along with the society will present an ideal of protecting childhood under his able guidance.
During the programme, CM Chouhan and Satyarthi released the knowledge calendar prepared by Dr. Anil Sirwaiya for the children. Participants were administered the oath for struggling against child sexual violence.
Among those present on the occasion included Smt. Sumedha Kailash, wife of Kailash Satyarthi, Women and Child Development Minister Smt. Archana Chitnis, Minister of State for Technical Education Deepak Joshi, MP Alok Sanjar, Jan Abhiyan Parishad Vice Chairman Raghavendra Gautam and a large number of school children and guardians.-
Windowtonews
RELATED NEWS
September 20th, 2018
September 20th, 2018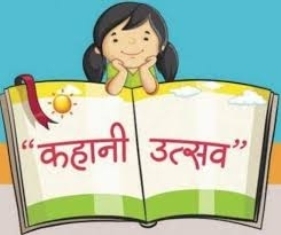 September 20th, 2018