Rs. Two Lakh for Widows Marriage: No BPL Status for widow pension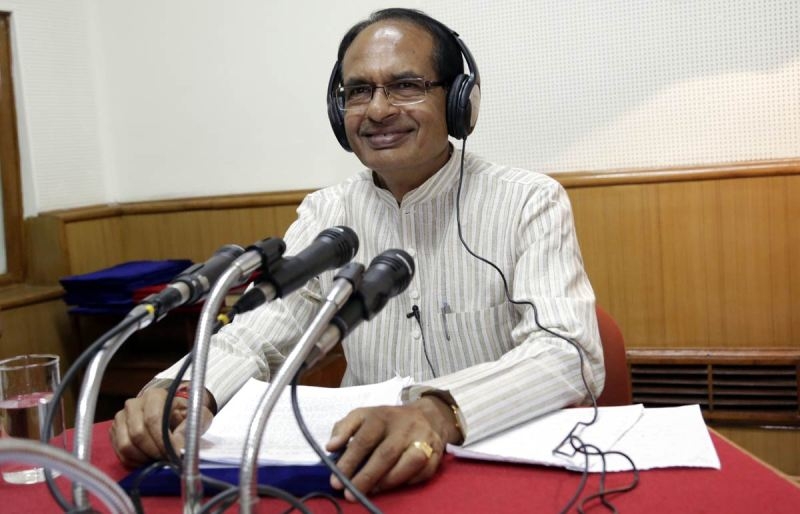 ---
Fitness parameters TO BE relaxed for women in police recruitment
capital punishment for rape accused to be recommended
C.M. Chouhan talks to women at Dil Se programme
Bhopal:
The State Government will provide financial assistance of Rs. two lakhs for marriage of widow. The Below Poverty Line status will no longer be required for sanctioning pension to widows. The female candidates will have relaxation in physical fitness parameters for recruitment as police constable. The Chief Minister Shivraj Singh Chouhan made these announcements while talking to women under Dil Se programme at AIR and Doordarshan here today.
Chouhan also announced to make available sanitary napkins in predominantly tribal blocks at fifty percent price. The husband and wife in government service will be possibly posted at one place. In order to ensure nutrition and health of mothers and children, the Prime Minister Matru Vandana scheme will be launched. He said that no stones would be left unturned to make life of mothers and daughters comfortable. He called upon the people to encourage marriage of widows and root out the social evils like dowry and child marriages.
The Chief Minister said that stringent law would be enacted soon to award capital punishment to the accused of rape. For molestation, the culprits would be given 10 years rigorous punishment. He said that the school buses equipped with CCTV camera would be given permission to prevent eve-teasing. He informed that provisions are being thought out not to give bail to in the rape cases without listening to government pleader. Laws ensuring due share in the ancestral property would be strictly implemented. The limit of matching grant for women's Self Help Groups would be reduced from Rs. one crore to Rs. 50 lakh for micro finance activities. They will get additional grant of upto three percent on Rs. three lakh.
There would be exemption in stamp duty on loan limit of Rs. one lakh. The offices of Gram Panchayat will have Women Self Help Group Desk. The women's SHGs would be given the task of preparing school uniforms. A comprehensive portal of women SHGs would be created.
Empower Girl Child
The Chief Minister said that the State Government is committed to socio-economic empowerment of daughters. Today the state has 26 lakh Ladli Laxmi beneficiaries. They will have Rs. 31 crore in their bank accounts when they attain 21 years of their age. He informed about Ladli Shiksha Parva on coming October 12. Under this, 65 thousand daughters entering sixth class would be given Rs. two thousand each as scholarship. Free health check ups would be organised.
Oppose Child Marriage
Referring to Lado Abhiyan for discouraging child marriages, Chouhan informed that about one lakh child marriages have been prevented. Referring to the present scenario of opposing child marriage by the girls itself Chouhan praised Pooja of Kachnara in Mandsour district who went to the court and got her marriage nullified. He urged women to associate themselves with Shourya Dal and prevent social evils. He referred to Kumari Kajal Baiga of Mandla district who foiled attempts for her forced marriage. He said that education of daughters is the responsibility of the State Government. All steps have been taken for this.
Government's Responsibility for Girl child Education
Stressing on need and importance of education, the Chief Minister informed about the free of cost school education scheme, Mid day meal arrangements, Pratibha Kiran Yojana for pusuing college studies, Gaon Ki Beti and Mukhya Mantri Medhavi Vidhyarthi yojana. He gave reference of Ku. Jasmine Patel of Goregaon –Rewa pursuing engineering and Ku. Kiran of Ohargaon in Betul district studying for medical, the whole education fees is borne by the state government. He asked the girl students to study with enthusiasm without worrying for their fees as the state government has taken this responsibility.
Self Reliance through SHGs
Chouhan motivated women to become self reliant in every respect. He referred to many business ventures started by women and running well. He gave examples of successful beneficiaries of Mukhya Mantri Yuva Udhyami Yojana i.e Smt. Suchita Bhargava's clothing brand Rang Desi, Shikha Nagar's I.T. company and Neha Mittal's Hitech laundry. Referring to economic empowerment of women through SHGs, Chouhan said that 22 lakh families have been associated with two lakh SHGs, which have received loan about Rs. 1800 crore. He said that 1.50 lakh female members of SHGs have formed Lakhpati Club and have come out of poverty.
The Chief Minister said that the SHGs would be made more effective and economically powerful. He said that the government will give matching grant equivalent to the capital money saved by women SHGs enabling them to take up micro finance activities. This will be launched in one selective district as pilot project.
Praising the initiatives of Tejaswini Project of women's empowerment, he said that a tribal woman of Mehandwani one Rekha Bai Pendram proudly addressed United Nations 61th session. He said that institutional delivery has increased from 26 to 86 percent. All arrangements have been taken to ensure health benefits.
Political Empowerment
The Chief Minister said that the initiatives to ensure participation of women in governance , panchayat and civic bodies have yielded encouraging results. Today, 2 lakh 8 thousand 991 panchayat office bearers are women. He appreciated many women leaders of Panchayats who are working efficiently for the welfare of people.
Women Shine in All Spheres
The Chief Minister commended achievements of women in all spheres of life. State's seven daughters represented Indian team in Rio Olympic while in hockey daughters from the state have brought laurels due to their outstanding performance. He said that it is a matter of pride that women players have won 120 medals in international competitions.
Reiterating his commitment to providing safety to daughters, Chouhan said that all measures have been taken to stop crime against women. The State Government will bring strict law to punish those involved in crime against women. He also referred to Prime Minister's Matru Vandana Yojana saying that about five lakh women would get benefits every year. He counseled women and daughters to be aware of health and take benefits of government schemes. He also extended greetings on Karva Chauth saying that prosperity stays where women are respected.
-Windowtonews
RELATED NEWS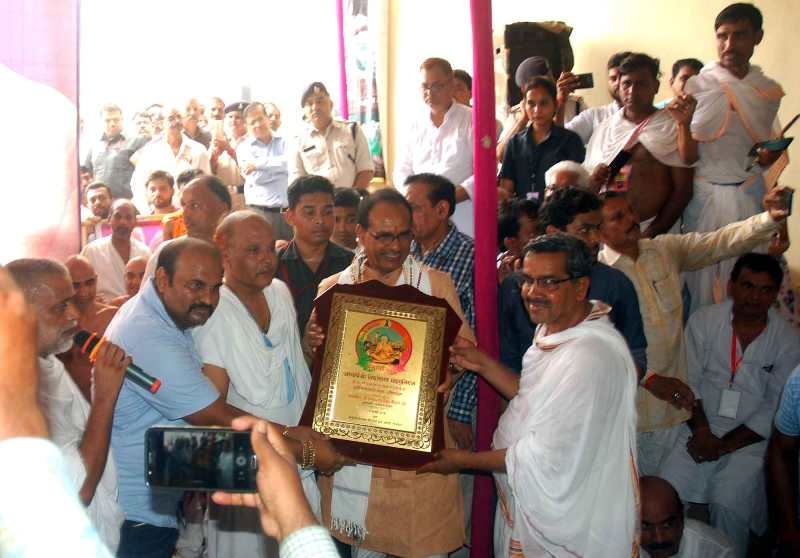 July 21st, 2018

July 21st, 2018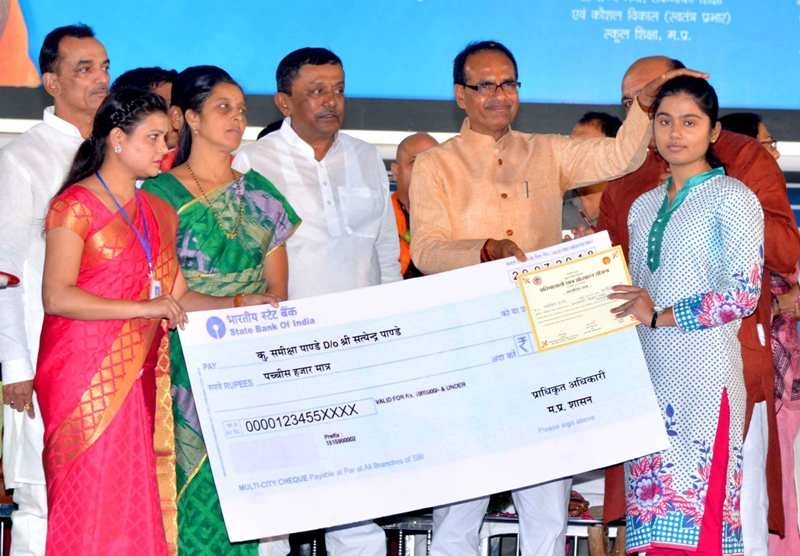 July 21st, 2018