Proposed 1650 Village Tap-Water Schemes to be Started in State: CM Chouhan

---
Every Village and House in State to have Electricity
Chief Minister Reviews Major Projects during Pragati Online Programme
Bhopal:
Chief Minister Shivraj Singh Chouhan said that all the proposed 1650 tap-water schemes under the Mukhya Mantri Gram Nal-Jal Yojana should be started as a campaign till the month of February. Electricity should be provided in each village and every house of the state. Chouhan was reviewing the implementation of major projects under the Pragati Online Video Conference here today. Chief Secretary B.P. Singh was present on the occasion.
CM Chouhan mentioned that work related to development of potable water sources for all the proposed tap-water schemes should be completed by January. Work on war footing to provide electricity in all the houses of the state. Moreover, work to provide houses to the poor beneficiaries under the Pradhan Mantri Awas Yojana should be taken up on priority. Apprising himself about the progress of major road projects, Chouhan instructed that Seoni-Katangi road construction work should be completed within stipulated time limit. Construction work of Medical College Ratlam proposed to be started from academic session 2018 besides filling of vacant posts should be undertaken on priority. Building construction works of under construction Primary Health Centers should be completed by March, 2018.
It was informed in the conference that 1650 tap-water schemes will be prepared in first phase for 2 thousand 379 villages of the state. Construction work for 10 Eklavya Residential Schools is under way in the state. Currently there are 35 Eklavya Residential School Buildings in 23 districts. Twenty three sub-stations are being constructed in the state under the Deendayal Upadhyaya Gram Jyoti Yojana.
Construction work of main canal of Tarped Medium irrigation Project will be completed by June 15. Under the Pradhan Mantri Awas Yojana, houses to 4 thousand 362 beneficiaries in Katni, One thousand 404 in Balaghat, One thousand 210 in Seoni and 8 thousand 560 houses in Ratlam will be provided. By-pass constructed by Housing Board in the year 2005 in Seoni will be handed over the Public Works department. Three hundred twenty five works out of 344 works approved for the Primary Health Center buildings have been completed.
Special Gram Sabhas for Registration under Bhavantar Bhugtan Yojana
Chief Minister Chouhan gave instructions to the Divisional Commissioners and Collectors to hold special gram sabhas in all the panchaytas for registration under the Mukhya Mantri Bhavantar Bhugtan Yojana on October 12. Campaigns on war footing should be conducted for registration of farmers under the Bhavantar Bhugtan Yojana. Ensure registration of all the eligible farmers till October 15. The Mukhya Mantri Bhavantar Bhugtan Yojana is an ambitious scheme of the state government in the interest of the farmers. Registration of 6 lakh 34 thousand farmers have been made till today under the scheme. The scheme is being implemented in the state from October 16. Programmes in 257 mandis of the state will be organized to begin the scheme. CM Chouhan directed to celebrate Madhya Pradesh Foundation Day on November 01 at grand level. Moreover, he gave instructions for celebrating Ladli Laxmi Parva to be held on October 12 at large scale. Furthermore, Chouhan told for ensuring and monitoring of services within prescribed time limit under the Public Services Guarantee Act. Chief Minister Chouhan said that works carried out by the concerned departments under the Narmada Seva Mission will be reviewed on October 12.
Additional Chief Secretary Forest Deepak Khandekar, Additional Chief Secretary Energy Iqbal Singh Bains, Principal Secretary to CM Ashok Varnval and Principal Secretaries of the concerned departments were present during the video conferencing.-
Windowtonews
RELATED NEWS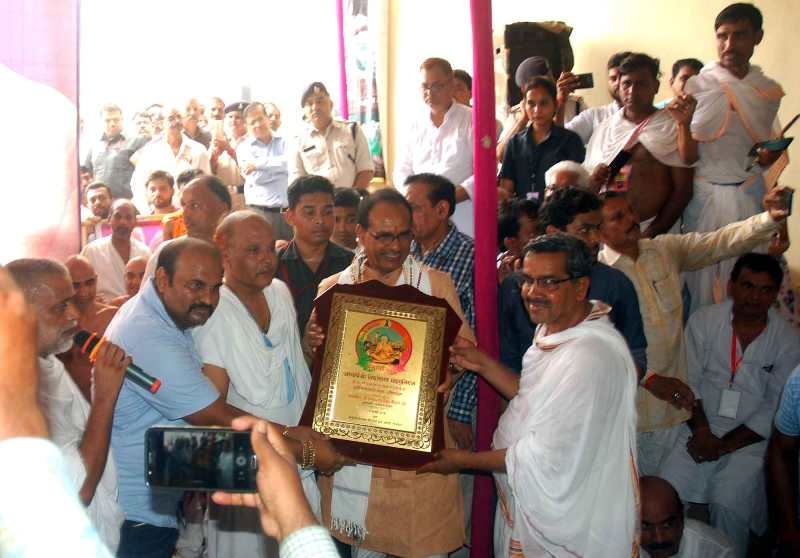 July 21st, 2018

July 21st, 2018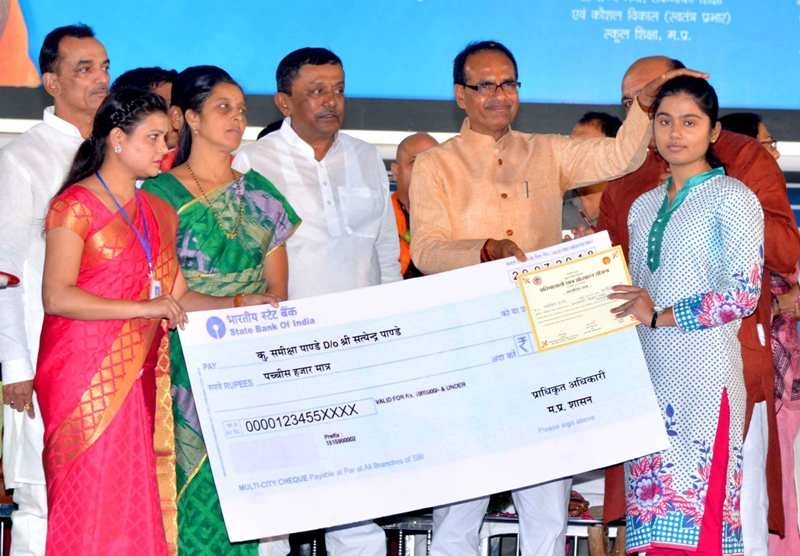 July 21st, 2018