Now interest free loan upto Rs 50 lakh to be given for establishing dairy
---
One cowshed among five Gram Panchayats for controlling stray animal
Straw not to be used as fuel
Important decisions in Cow Progeny Protection Measure Committee
Bhopal:
Loan up to Rs 50 lakh will be given for establishing dairy now under Acharya Vidyasagar Yojana. This decision was taken today in the meeting of Cow Progeny Protection Measure Committee. At present, interest free loan upto Rs ten lakh is given under the scheme with 25 percent government grant for promoting milk production from indigenious cow progeny, under the scheme.
Members of the Committee, Minister of Animal Husbandry and Fisheries Antar Singh Arya, Minister for Home and Transport Bhupendra Singh, Chairman of State Mining Corporation Shiv Choubey, Vice President of Gausamvardhan Board, Mahamandleshwar Akhileshwaranand, additional chief secretary, forests and economic and statistics Deepak Khandekar, director and managing director, Madhya Pradesh Gaupalan Evam Pashudhan Samvardhan Board, Dr. R.K. Rokde, Managing Director State Co-oprative Dairy Federation Smt Aruna Gupta, managing director, State Livestock and Poultry Development Corporation, Dr HBS Bhadoriya attended the meeting.
Various important decisions related to cow protection were taken in the meeting. They include ban on use of straw as fuel, opening of a cowshed among 5 Gram Panchayats for animal protection, providing fodder kit to farmers for increasing fodder production, developing fodder block for dried fodder, to make fodder banks in divisions of agriculture, Horticulture and Animal Husbandry Departments, making mandatory straw reaper in harvestor and development of grassland through MNREGA etc. Discussion was held on ensuring strict execution of cow protection rules, making cowshed self dependent by making pesticides and biological compost from cow urine, production of gas from cow dung, ensuring livelihood insurance to animal owners, and awarding indigenious breed of cow for giving the highest quantity of milk at block, district and state level regularly.
It was informed in the meeting that separate arrangement is being made for distribution of cow milk. This arrangement has started in Indore and Bhopal.
Discussion was held in the meeting to open Gau Gras Kendra and Gau Hostel at open areas of major cities. Common public can now feed cows at Dan Kendras.
People will be able to purchase cow and put for taking care in Gau Hostel. It was decided in the meeting that farmers will be encouraged to use organic fertilizers made of cow dung. While, manure of dung keeps the farm fertile for three years, use of chemical fertilizers reduces the fertility of the land. The crop produced by the use of organic manure is rich in nutritious and gets good value in market.
Discussion was held on Gauvansh Vadh Pratishedh Adhiniyam and Jeev Jantuon Ke Prati Krurata Nivaran Adhiniyam implemented for cow progeny protection in the meeting.-
Windowtonews
RELATED NEWS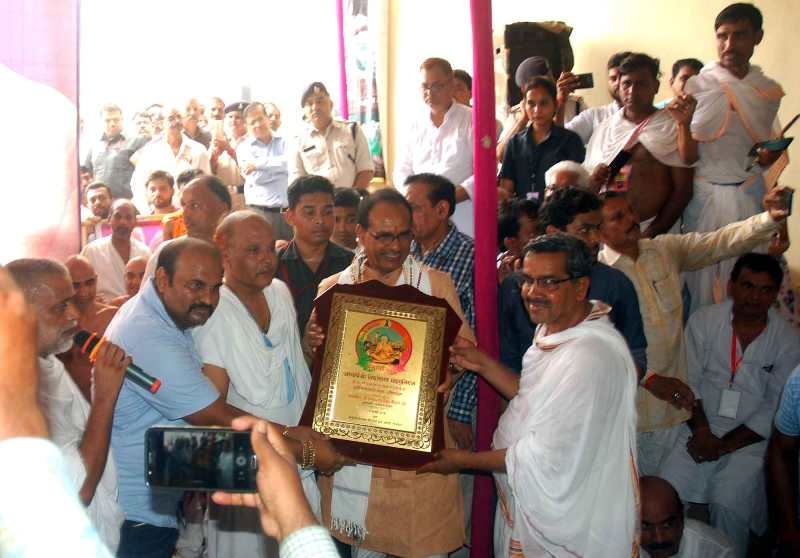 July 21st, 2018

July 21st, 2018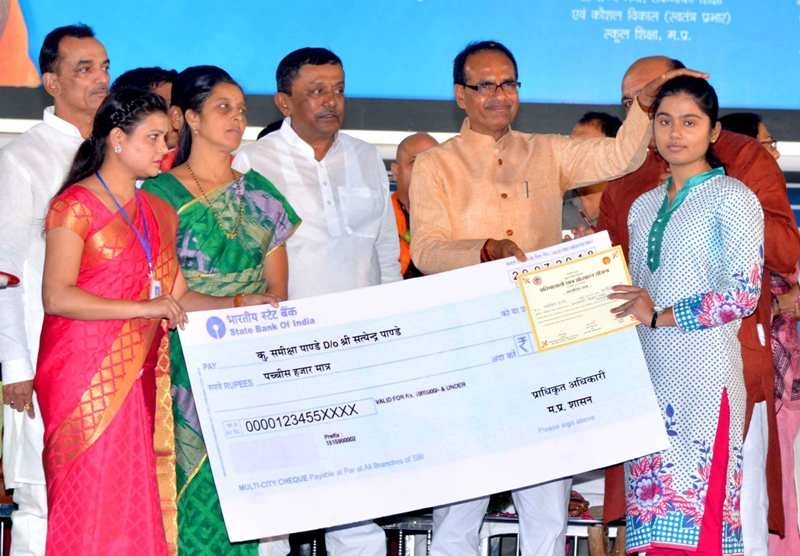 July 21st, 2018