Rape incidents in India
Wednesday - October 11, 2017 11:59 am ,
Category : WTN SPECIAL
---
India has got the dubious distinction of being among countries with the highest incidents of rape. It has grown into a national bane and the crisis doesn't seem to abate. Every Indian state, barring a few, records hundreds of rape cases every day. Despite legal rehashes to empower victims and bring culprits to book more effectively, incidents don't seem to have reduced drastically anywhere. And this is when hardly half of the cases of violation go unreported in the country.
Marital rape, molestation, wrong touches, harassment in offices and other forms of physical abuses are rampantly prevalent in all walks of life in our society. The police are often ill-equipped to handle such cases with sensitivity and probes are botched due to inefficiency or political pressure, which leads to underreporting of cases. This emboldens the perpetrators. Rape is the most heinous and violent form of amorous manifestation that not only ruins lives but whole families and sit as a blot on our social system.
In a country where mothers, sisters and daughters are not safe on the streets, we can never dream of development and progress. If the basic social coordinates like safety and security are not available to our own people, all development is incomplete. Swanky roads and excellence in space research, our expansive rail and communication networks or our global status of being an IT giant hold no meaning if people strive for electricity, water and their right to live peacefully. Legal bindings cannot do much if people are bestial.
We need more moral and humane values in life to guide people towards a more civilised way of living. Our boys need to be reared in a way that they do not see women as inferior or their property. They need to be sensitised from childhood that both sexes are important for balance in life and society and it is mutual love and respect for each other that builds a nation and a progressive society. In a staunchly patriarchal and feudal society that India still is, it is difficult to change a generation's mindset but that's the only way to go. If not today, we will reap the benefits a decade or two later. Liquor and sexist Bollywood films have also a gripping influence on the minds of the young.
The combination of the two only engenders deviation. Apart, there is unlimited porn available on the Internet, that promotes a pervert approach towards womenfolk. We cannot stop all, but we can always ration and control what our children watch and do. Since sex is a taboo topic in household discussions, the young in India are misinformed and curious, that results in an obsession with sex.
We need more openness that will bring in greater awareness and help to check clandestine promiscuity. Schools too need to break the shell of secrecy that surrounds sex and make it look like a commonplace biological and psychological reality of human life that ensures conjugal happiness and furthers human civilisation. There is no valour in forcing oneself upon someone. Our girls also need to be better informed of the dos and don'ts in society so that they know how to handle things and face situations. The police need to be sensitised and women's groups must play a proactive role in empowering women and fighting for their cause.- Window To News
RELATED NEWS
September 23rd, 2018
September 23rd, 2018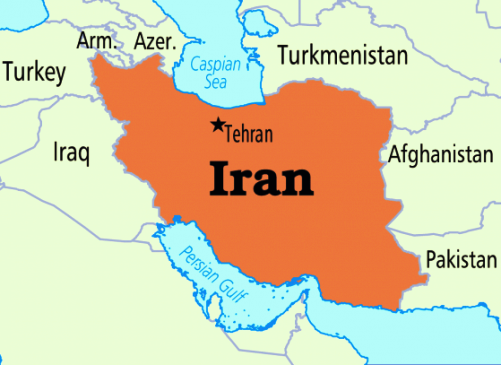 September 22nd, 2018