Spicy Cauliflower with Sesame
Friday - July 19, 2019 5:37 pm ,
Category : RECIPES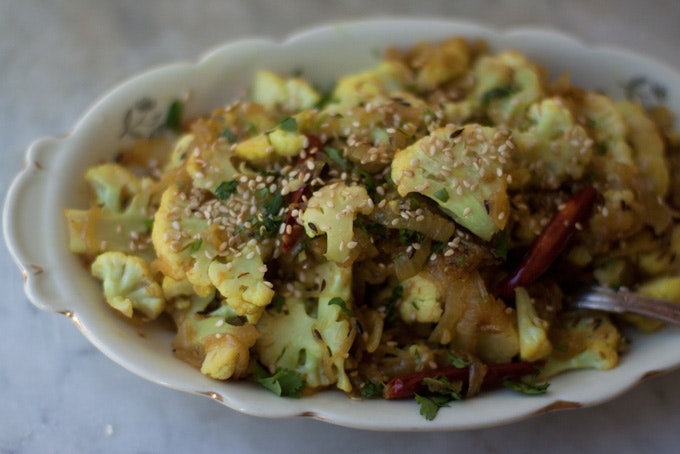 ---

Ingredient:

1 1/2 tbsp extra-virgin olive oil or clarified butter
1 tsp cumin seeds
2 medium yellow onions, finely sliced
a pinch of turmeric
fine grain sea salt
1 medium / 12 oz cauliflower, thinly sliced
4 dried red chiles, stemmed and halved
1-2 tsp sesame seeds, lightly toasted
1 garlic clove, grated
4 cm / 1 1/2-inch piece of fresh ginger, peeled and finely grated
1-2 green jalapeno chiles, seeds removed, finely chopped
2-3 tbsp chopped fresh cilantro / coriander

Method:

Heat the oil in a large skillet over medium-high heat, add the cumin seeds and cook until they begin to crackle, just 30 seconds or so. Stir in the onions, along with the turmeric and a few pinches of salt. Cook, stirring often, until the onions caramelize a bit and turn lightly golden, roughly 7 - 10 minutes.

Add the red chiles, sesame seeds, garlic, and half of the ginger. Continue to cook for another minute. Add the cauliflower and stir well. Cover the pan and cook the cauliflower over low-medium heat for 3 - 5 minutes, until just tender.

When the cauliflower is nearly cooked, remove the lid, increase the heat, and stir in the green chiles and remaining ginger. Salt to taste, sprinkle with cilantro and enjoy.

RELATED NEWS
June 6th, 2020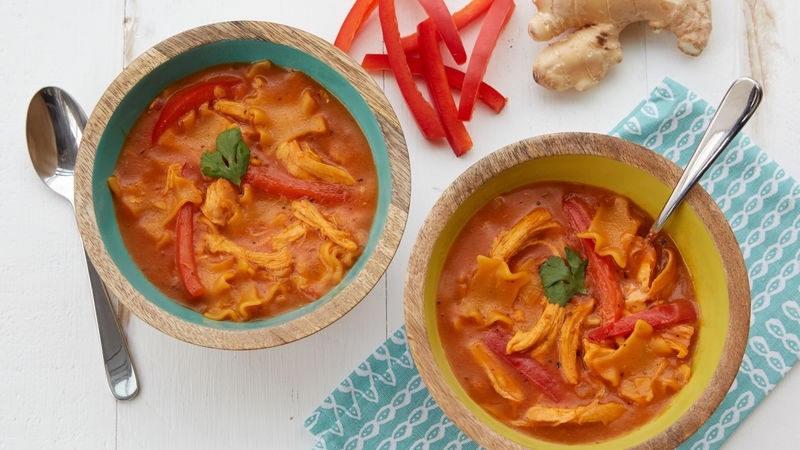 May 20th, 2020
March 16th, 2020