Spring Panzanella
Wednesday - May 15, 2019 3:17 pm ,
Category : RECIPES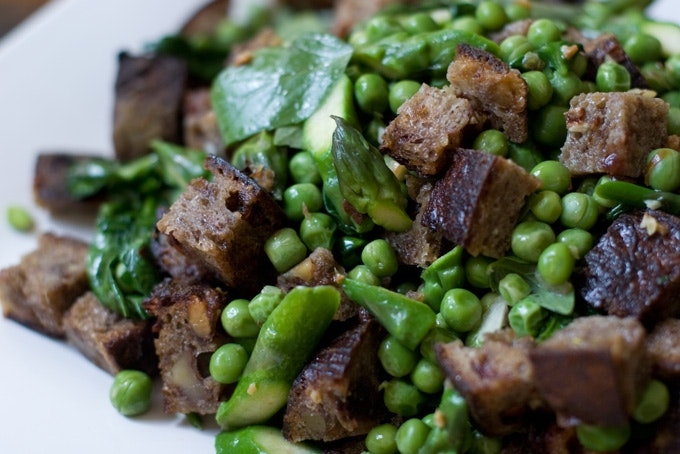 ---
Ingredient:

1 lb loaf of hearty, day-old, whole wheat bread into 1-inch cubes
4 cloves garlic, chopped
1 shallot, chopped
1 tbsp fresh thyme - just pluck leaves from the sprig
a couple pinches of salt
1/4 cup extra-virgin olive oil
1 bunch asparagus, cut into segments
2 cups peas, fresh or frozen
4 handfuls spinach
1/4 cup small basil leaves

Method:

In a large bowl toss the bread with the garlic, shallot, thyme, salt and olive oil. Turn the bread out onto a baking sheet and toast in a 350 degree oven for about 15 minutes - or until they are nice and golden and crunchy.

In a cold skillet pour in a splash of olive oil, a splash of water, and a couple pinches of salt. Dial up the heat and when the water starts to bubble stir in the asparagus. Cover, wait about twenty seconds, now add the peas. Cover, wait a few seconds, now add the spinach. Cover and cook just a few more seconds until the spinach starts to collapse just a bit.

Put the bread crumbs in a large bowl. Now pour the asparagus and peas and all the pan juices over the top of the bread.

Give it a good toss, add the basil leaves and toss again. Serve the salad family-style on a big platter.
RELATED NEWS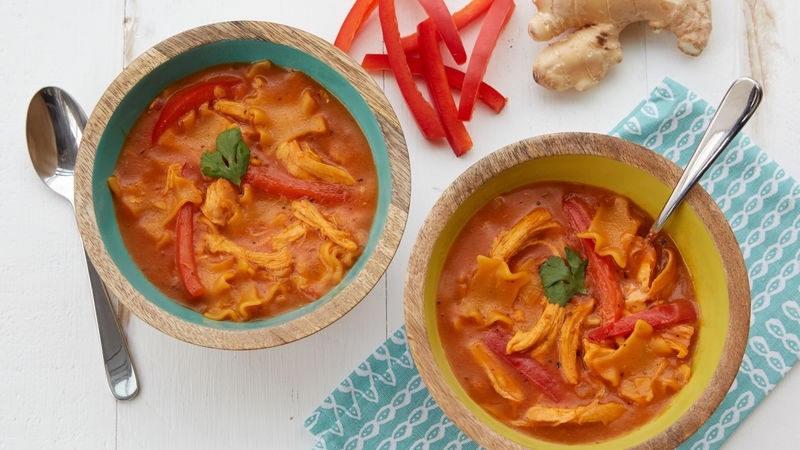 May 20th, 2020
March 16th, 2020
March 9th, 2020