Macaroon Cherry Tart
Wednesday - June 26, 2019 4:57 pm ,
Category : RECIPES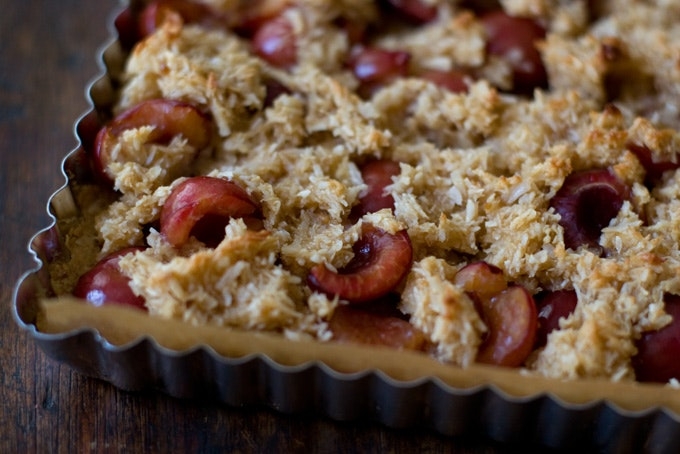 ---

Ingredient:

1/2 pound cherries, washed
1 1/2 cups white whole wheat flour
2 3/4 cup unsweetened finely shredded coconut
1 1/4 cup raw cane (or brown) sugar, lightly packed
scant 1/2 tsp fine grain sea salt
10 tbsp unsalted butter, melted
4 large egg whites

Method:

Preheat oven to 350F degrees with racks in the middle. Butter an 8x11 tart pan (or rough equivalent) and line with parchment paper. Pit the cherries (see headnote), tear each cherry in half, and set aside.

In a large bowl combine the flour, 3/4 cup of the coconut, 3/4 cup of the sugar, and salt. Stir in the melted butter and mix until dough is crumbly but no longer dusty looking. Press the mixture into the prepared pan (it should form a solid, cohesive base), and bake for 15 minutes. Remove and set aside.

In the meantime prepare the coconut topping by combining the remaining 2 cups coconut, the remaining 1/2 cup sugar, and egg whites. Mix until well combined.

Evenly distribute most of the cherries across the tart base. Now drop little dollops of the macaroon topping over the cherries (I dirty up my hands for this part), and mush/press the coconut topping around a bit into the spaces behind the cherries.

Be sure to let at least some of the colorful cherries pop through the topping for visual flair. Bake for about 20 minutes or until the peaks of the macaroon topping are deeply golden.

Let tart cool, and garnish by sprinkling any remaining fresh cherry halves across the top.

RELATED NEWS
June 6th, 2020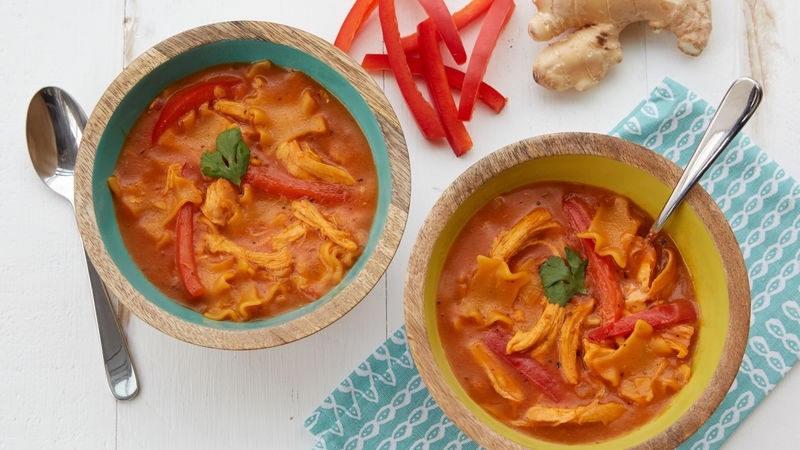 May 20th, 2020
March 16th, 2020